Classical music
Chapel concert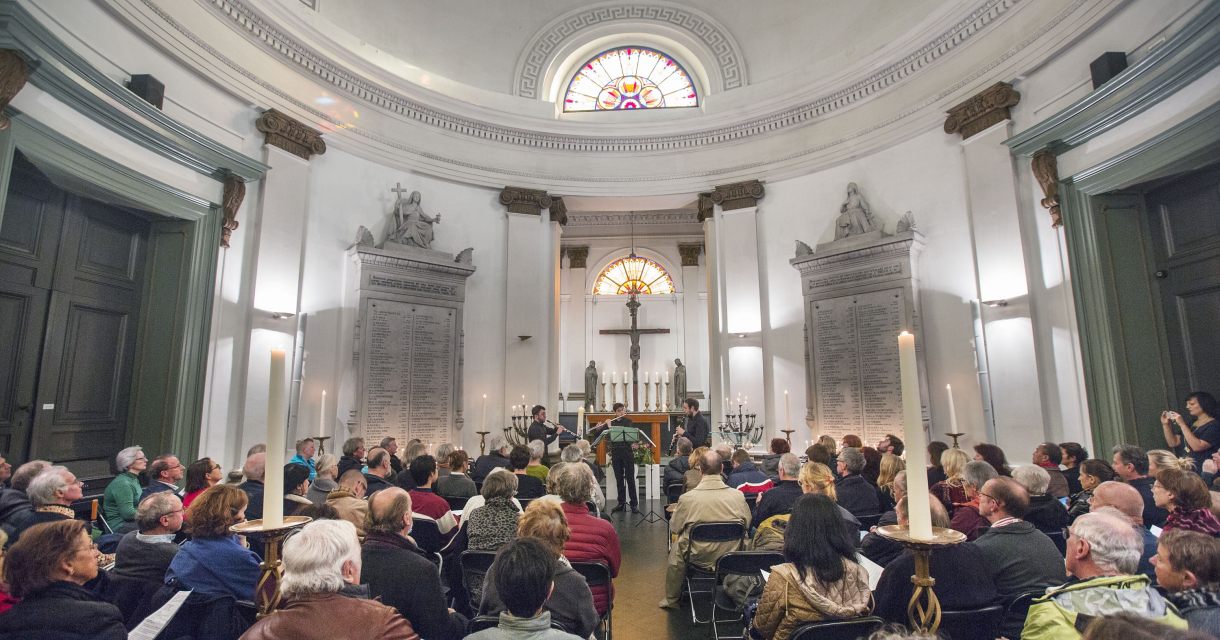 Talented Conservatory youngsters perform each first Sunday of the month in the monumental chapel on cemetery St. Petrus Banden. The collaboration between Stichting R.K. Begraafplaatsen and the Royal Conservatory will start on November 5th, 2017. A serie of concerts is organised by both parties. <br />
<br />
The partnership between the two organisations started with the thought of lowering the threshold for visitors to the cemetery. Combine this with the need for a platform for young Conservatory members to reach new people and this serie of Chapel concerts was born. <br />
<br />
The magic of an ancient chapel combines well with the beautiful sounds of student musicians. Light and classic or innovative and suprising pieces of music; you are more than welcome to experience the Chapel concerts.