Walking tours
City Pier Night Walk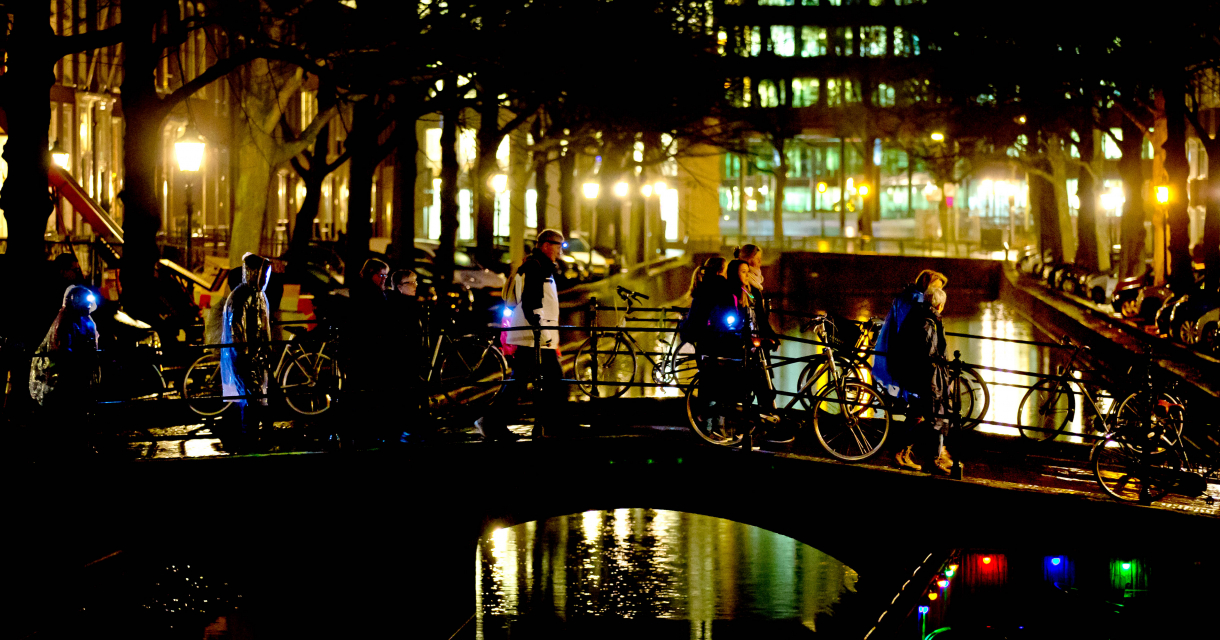 On Friday evening, March 6, 2020, The City Pier Night Walk will take place. The route of about 10 kilometres leads participants from the Malieveld to Scheveningen. The special walk passes through the illuminated streets of the city of The Hague, where music and entertainment uplift the atmosphere at various points. <br />
<br />
<strong>Programme</strong> <br />
4.00 pm - 7.15 pm: Collect start tickets <br />
18.45 pm: Official opening ceremony <br />
7.00 pm - 7.30 pm: Start City Pier Night Walk <br />
22.30 pm: Expected finish last walkers <br />
23.00 pm: End of event <br />
<br />
<strong>Register </strong><br />
Participants for the City Pier Night Walk must register in advance. It costs 16 euros to participate in the walking tour. Participants receive a starting permit, light gadget, refreshments and a lovely keepsake. Moreover, you will experience a special route in atmospheric ambience of approximately 10 km.<br />
<br />
<strong>Practical information </strong><br />
The minimum age to participate in the City Pier Night Walk is 10 years. The walking time is a maximum of 3 hours over a distance of 10 km. The start is on the Malieveld in close proximity to public transport facilities (Den Haag Centraal Station) and a parking garage. From the finish in Scheveningen there are good public transport connections back to the starting point.
Unfortunately, this event has expired
View all upcoming events in The Hague in the agenda overview