Calendar
Thank God it's yoga beach festival
Are you a yoga enthusiast or curious about it? Then the Thank God It's Yoga Festival is for you!
? Come to the Thank God It's Yoga Festival on September 14 & 15 in Scheveningen if you want to...
<br />
<br />
<ul>
<li>experience 20+ different yoga lessons
</li>
<li>meet many other yoga enthusiasts
</li>
<li>enjoy 2 days of non-stop good vibes
</li>
<li>spend time outside &amp; on the beach
</li>
<li>let loose on the glow in the dark full moon party!
</li>
</ul>
Fresh air, yoga enthusiasts, two days full of interesting lessons (for beginners and experts) and a full moon party!
<br />
<strong><br />
Full Moon Party<br />
</strong>At the Thank God It's yoga festival, we end up our day with blast with a full moon party!
<br />
<br />
Step 1. To get in the mood, we will start at 8.30 p.m. on Saturday, with a full moon intro. Our Dragon yoga teacher Iris and break-dance choreographer Jethro will guide the lesson, which will take place in the stadium. You will follow a rave yoga-like lesson, to warm yourself up for the rest of the evening. The music is guided by our Afro house DJ Ras Sjamaan.
<br />
<br />
Step 2. As said, this was the warming up. Because after this we move to the beach club, where the full moon party takes place. From here, DJ Ras Sjamaan and DJ Dope FX will sound the tastiest experimental tracks, deep grooves, psy-house, tropical sounds, African drums beats, tribal and more.
<br />
<br />
Step 3. Last but not least. Order a drink at the bar and let yourself go on the music. When it gets dark, we turn on the blacklights and hand out the glow paintsticks to light up each other.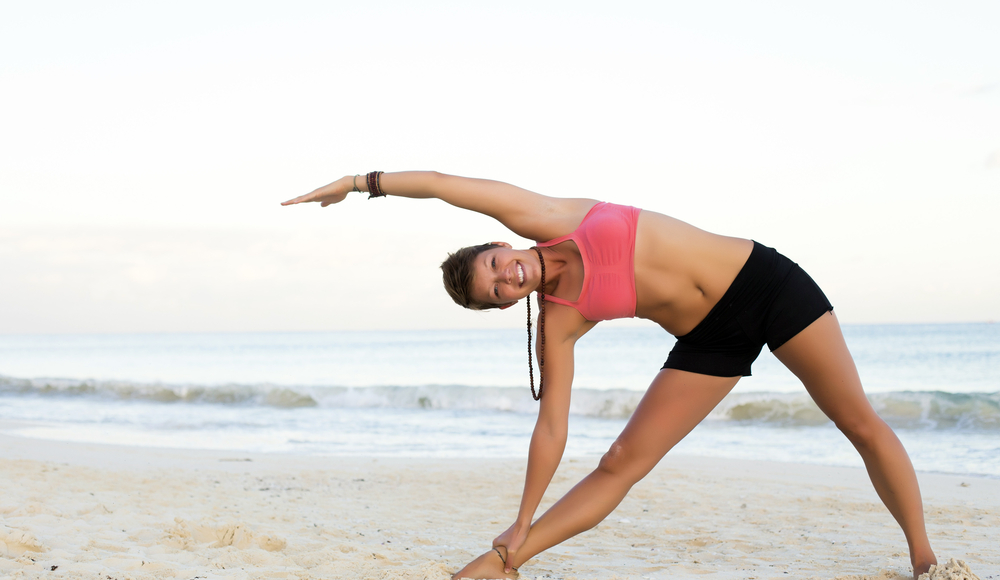 Unfortunately, this event has expired
View all upcoming events in The Hague in the agenda overview