Procession
The Hague Cultural Parade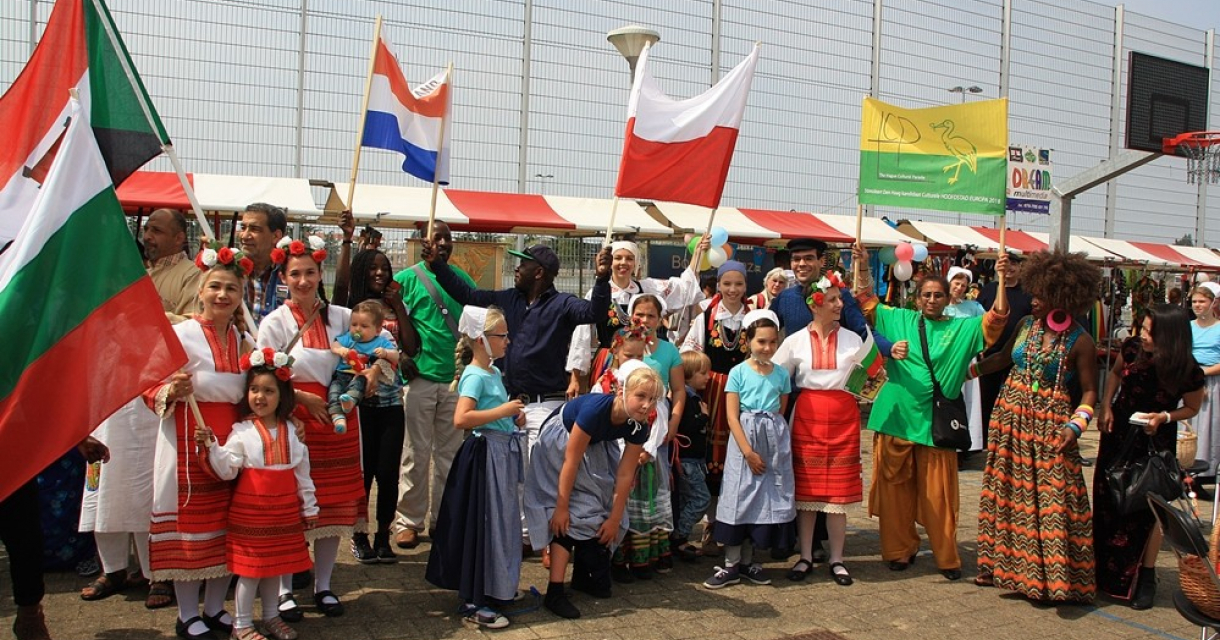 The Hague Cultural Parade is&nbsp;a multicultural parade with 1,000 participants that dance their way through the city showcasing it's cultural richness in terms of clothing, music and dance.&nbsp;The Cultural Parade is a free outdoor activity. Everybody young and old, male and female, native and immigrant, residents and visitors, are welcome to visit this event and feel right at home.&nbsp;<br />
<br />
<strong>Traditional costume</strong><br />
The aim of the Cultural Parade is to promote social cohesion and the multicultural community of The Hague. The dress code for the parade is traditional costume from all the various participating ethnic communities.&nbsp;<br />
<br />
<span style="font-size: 12.8px;"><strong>Programme</strong></span><br />
There will be children's activities with a bouncy castle, slide, face painting, various games, popcorn and cotton candy. The evening programme will conclude with a music performance.