Guided tours
Tour of the Great Church tower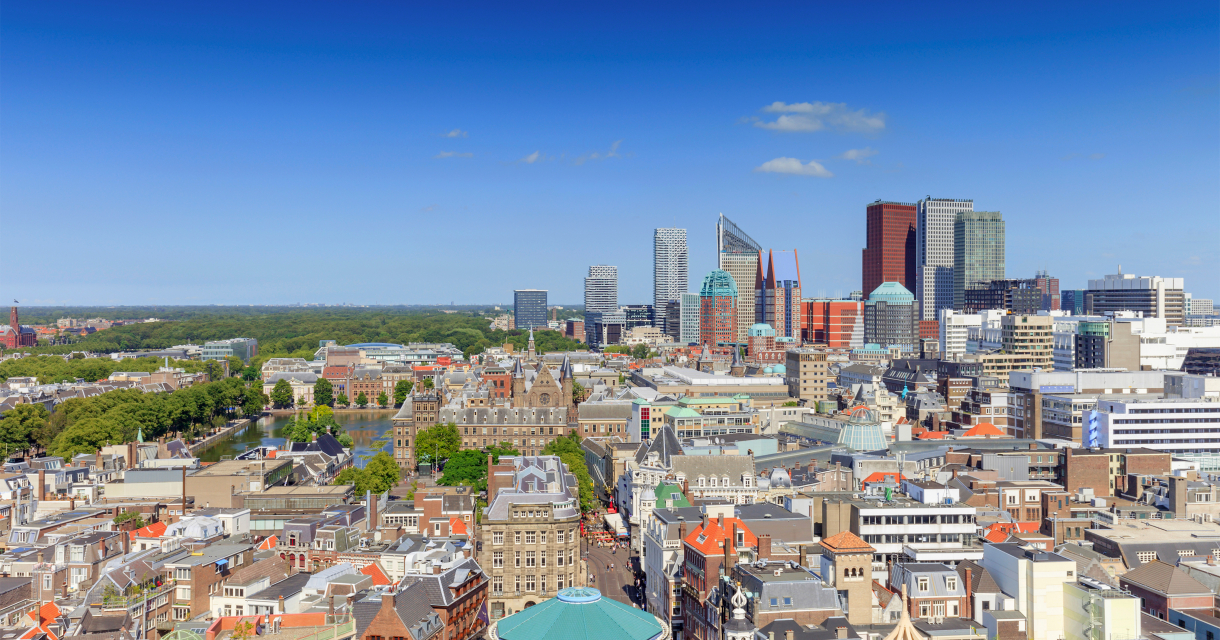 It is possible to climb to the tower of the Great Church, also known as the 'Haagse Toren'. Together with a guide, visitors can climb the 288 steps to the top. The tower offers a spectacular 360° view over the city centre, Scheveningen and Kijkduin. Around 1420, the hexagonal tower was constructed and at the end of the 15th century the stylish church had reached its current size. There is a tour every Saturday and Sunday at 13.00 and 15.00 hours. There is a maximum of 15 participants per tour. Entrance to the tower costs 6 Euro for adults and 4 Euro for children. The tour takes 1,5 hours. Tickets can be bought only via gadenhaag.nl.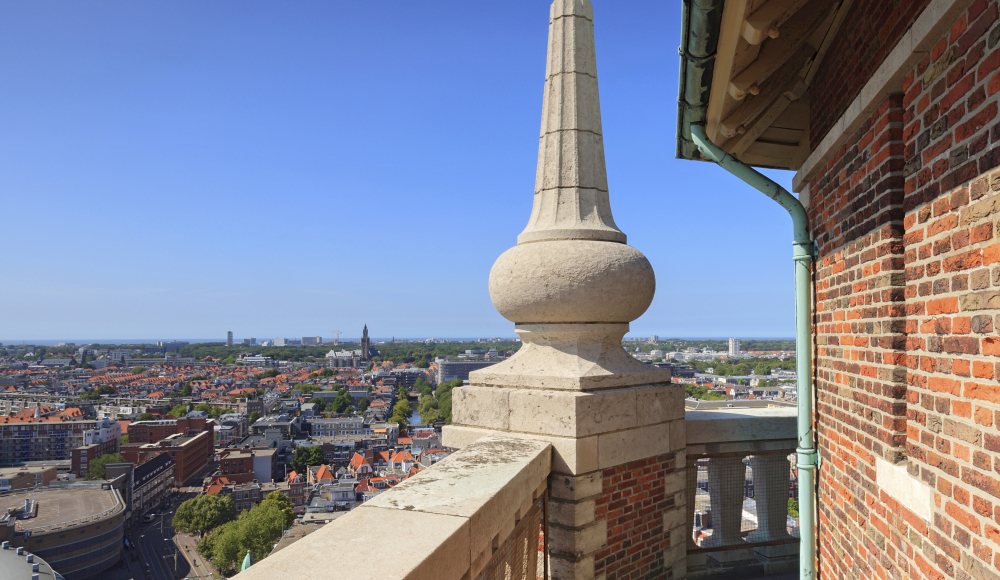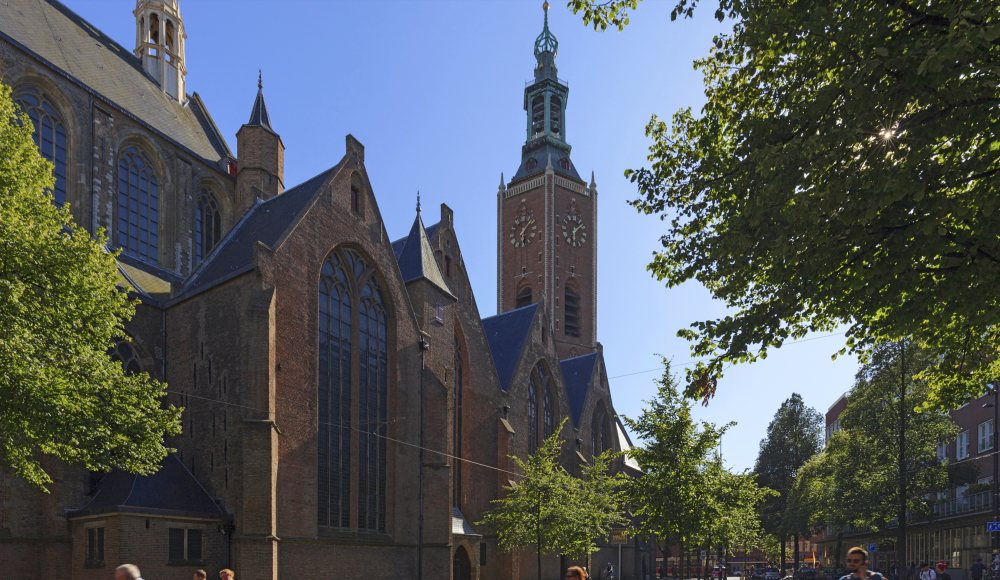 Praktische informatie
De beklimming is alleen geschikt voor mensen die goed ter been zijn. Vanwege de 288 treden is de kerktoren niet voor rolstoelen en kinderwagens toegankelijk. De tour duurt in totaal 1 uur. Per tour kunnen maximaal 15 deelnemers mee. Je wordt verzocht om op de dag van de tour 15 minuten van tevoren aanwezig te zijn.

Reserveren
Een kaartje voor de beklimming van de kerktoren kost €7,- voor volwassenen en €5,- voor kinderen (3 t/m 12 jaar). Tickets kunnen online gereserveerd worden via dehaagsetoren.nl. Je kunt tickets contant of per pin betalen bij de balie in de Grote Kerk, Rond de Grote Kerk, Den Haag. Voor groepsboekingen dien je altijd vooraf te reserveren en worden de kosten aan je gefactureerd.
Bereikbaarheid
De Grote Kerk ligt in de binnenstad van Den Haag en is zowel met de auto, het openbaar vervoer als de fiets goed bereikbaar. Diverse parkeergarages bevinden zich op loopafstand van de kerk, zoals de Torengarage en City Parking. Nog makkelijker en sneller is het openbaar vervoer. Het Kerkplein is vanaf Station Den Haag Centraal prima te bereiken met trams 2, 3, 4 en 6 (halte Grote Markt). Vanaf Station Den Haag Holland Spoor kan je het beste tram 16 richting Statenkwartier nemen (halte Gravenstraat).
Dates and Times
-
| | |
| --- | --- |
| Monday | - |
| Tuesday | - |
| Wednesday | - |
| Thursday | 13:00 - 15:00 |
| Friday | 13:00 - 15:00 |
| Saturday | 13:00 - 15:00 |
| Sunday | 13:00 - 15:00 |