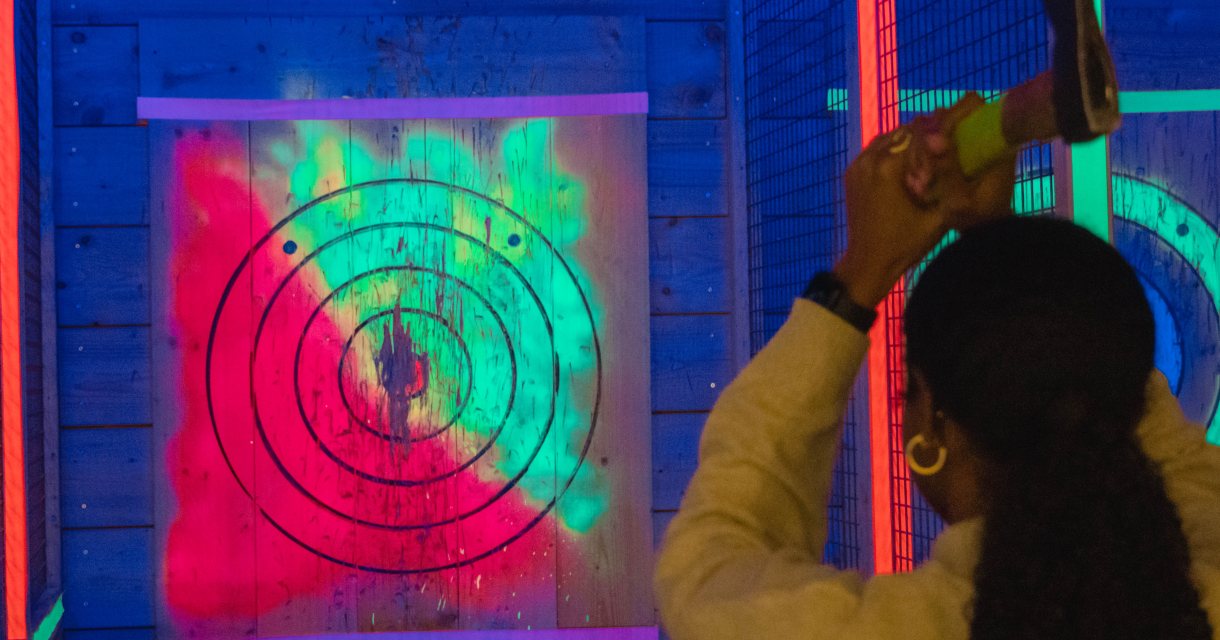 Axes Bar is temporarily closed. It is therefore not possible to book a job for a while.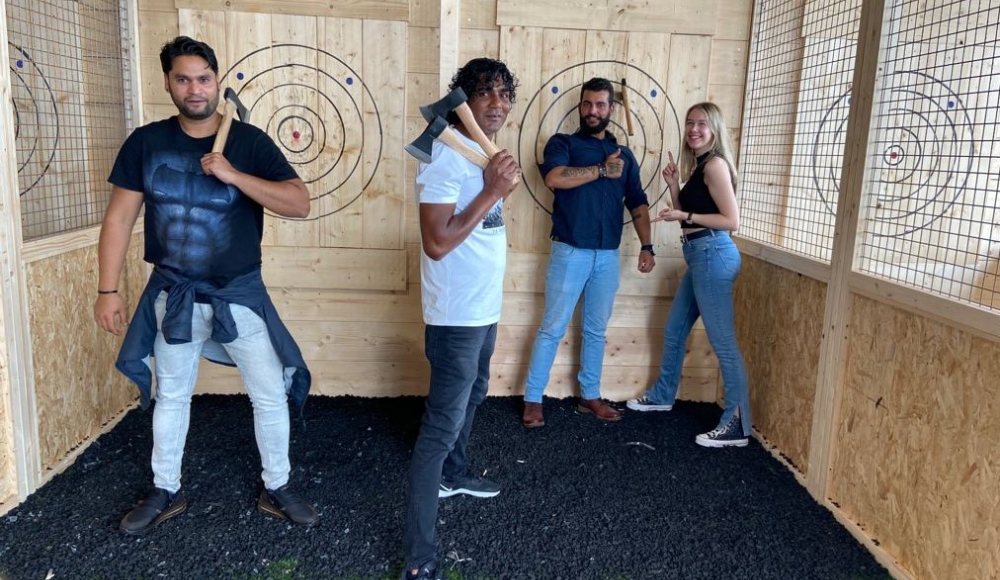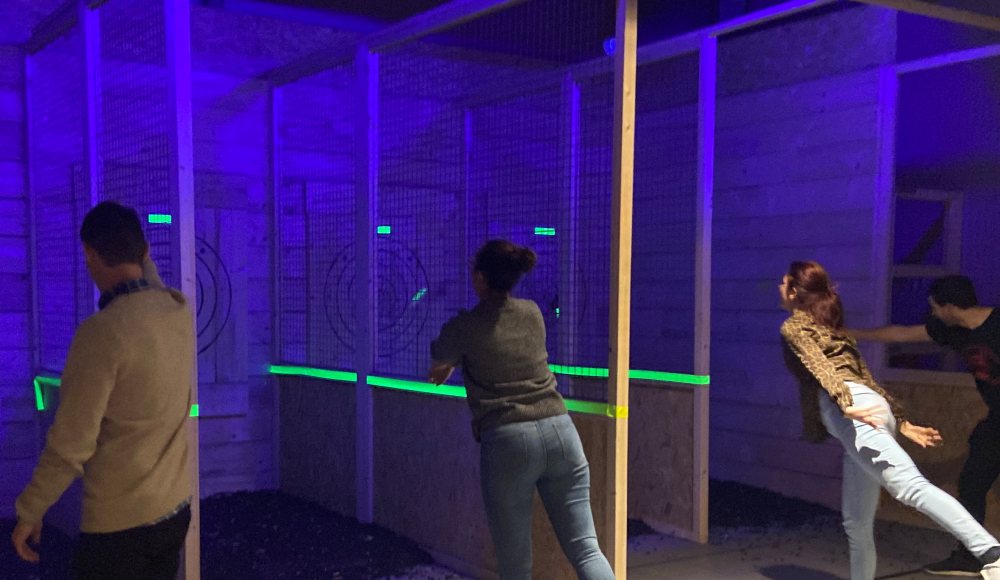 Come throw the axe and unleash the viking in you! No experience with axe throwing is necessary, the track coaches will give you all the tips and tricks you need to throw an ax perfectly. Axe throwing is possible from 8 years old, for minors a parent or guardian must be present. With more than 11 courts, it can receive up to 70 guests. Each lane can accommodate a maximum of 4 to 6 people, but you can also come with a smaller group. Axe throwing is really fun from 4 people and especially great with a larger group.
Games and Activities
At the beginning of each session, the house rules are discussed with you so that you have a fun, but very important, also a safe session. You get some time to practice the technique before going crazy with one of the fun games. There are a wide range of games available, from easy to hard, for some friendly competition between colleagues, family or friends. There are traditional axe throwing games with a normal target, as well as games with interactive targets for playing tic-tac-toe or with a moving rose.
During the axe throwing, someone is present to take pictures of you and your group, possibly with Viking attributes for extra toughness. You will be helped to keep track of the scores and someone will be present as an extra referee for the doubtful cases during the scoring. If desired, victories can be made public on social media so that your achievement is preserved forever!
Themed evenings
Check the agenda for theme evenings such as glow in the dark evenings where everything is glow in the dark! Glow in the dark paint, axes and targets make the experience even more fun and memorable! Wear something reflective on these evenings for extra fun!
Axe Throwing & Eating
When you're done throwing the axe you can take a seat on the terrace overlooking the beach of Scheveningen and order something to eat. There is a wide range of snacks available for the axe throwing, but want to stay for a full meal? You can also stay for dinner or lunch.
Groups
Are you with a large group and looking for catering for your activity? No problem! There are options for catering based on budget and preferences.
Axe throwing is fun for every occasion and is ideal for bachelor parties, birthdays, team building events, company outings, date night or a pleasant evening with friends. Do you want to know what the possibilities are when organizing your event? Get in touch and great experience will be taken care of! Do you want to do something new, exciting, fun with the whole group? Visit AXES on Scheveningen at Strandweg 165 and experience the latest group activity in The Hague!