Favourites
Remove
Unwind in the middle of the Randstad at Buitenplaats Molenwei. The nature and recreation farm welcomes everyone to participate in farmyard activities and to spend the night in the countryside.
Promising in green
In 2019 Vicky, owner of the farm, started with the idea of ​​bringing people and nature together in a sustainable way.
Everyone is welcome to recharge in the green. You can spend the night here, visit events and you are also at the right place for a nice outing.
In addition, Vicky is working on strengthening nature. More and more new landscapes are being created around the country estate. One of these landscapes is, for example, the wild bee landscape that you can walk through. Within a few years, the green Hotspot Molenwei will become an integral part of the Randstad. Make sure to stop here during a bike ride through the countryside between The Hague, Zoetermeer and Leiden.
Spend the night at Buitenplaats Molenwei
Camp at the Molenwei campsite on a cozy farm campsite. Start the day early and wake up to nature in the countryside! You can spend the night in one of the new hip hikers' cabins, the Polderpods, or rent a nice caravan or a large tipi tent of 50m2. Prefer to bring your own sleeping place? There are 18 pitches for private tents and camper vans.
Unwind on the expansive camping field in a vibrant region. The center of The Hague is only 7 kilometers away from Buitenplaats Molenwei, ideal! You stay behind the yard and close to sanitary facilities. On the atmospheric Buitenplaats there are picnic tables everywhere and a large Silo tent and awning, so that you can also enjoy covered.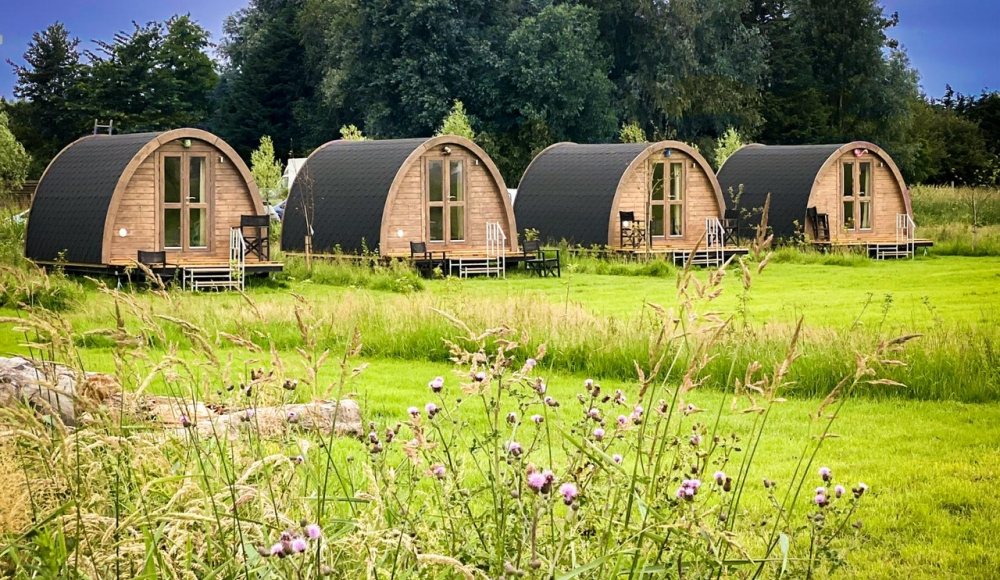 History of Buitenplaats Molenwei Buiten
The farm dates from 1938 of grandfather and grandmother van der Krogt. After this, father van der Krogt was a hobby farmer. Since the death of father van der Krogt, the fourth generation, Bert and Vicky, has continued the company. After 2019, the transition from the farmyard to a multifunctional farm and recreation place that will contribute to the connection between city and country began.
Accessibility
Buitenplaats Molenwei is located on the Stompwijkseweg between Leidschendam and Stompwijk and behind the A4. From exit 8 you follow Stompwijk for 1.5 km and 100 meters after Drie Molens you take the concrete bridge on the left over the water. You can park at the back of the yard or follow the indication.
Tram 19 stops 1500 meters from the Buitenplaats in the Leidschenveen district of The Hague on the Oude Middenweg (20 minutes walk).
The Randstadrail and tram 3 and 4 run from Leidschenveen station in the direction of Zoetermeer, Rotterdam and The Hague Central (30 minutes walk).
Bus 45 to the center of The Hague and Leiden (25 minutes walk) stops in the center of Leidschendam.