Exhibition
Heart of Emptiness
Marcel Wesdorp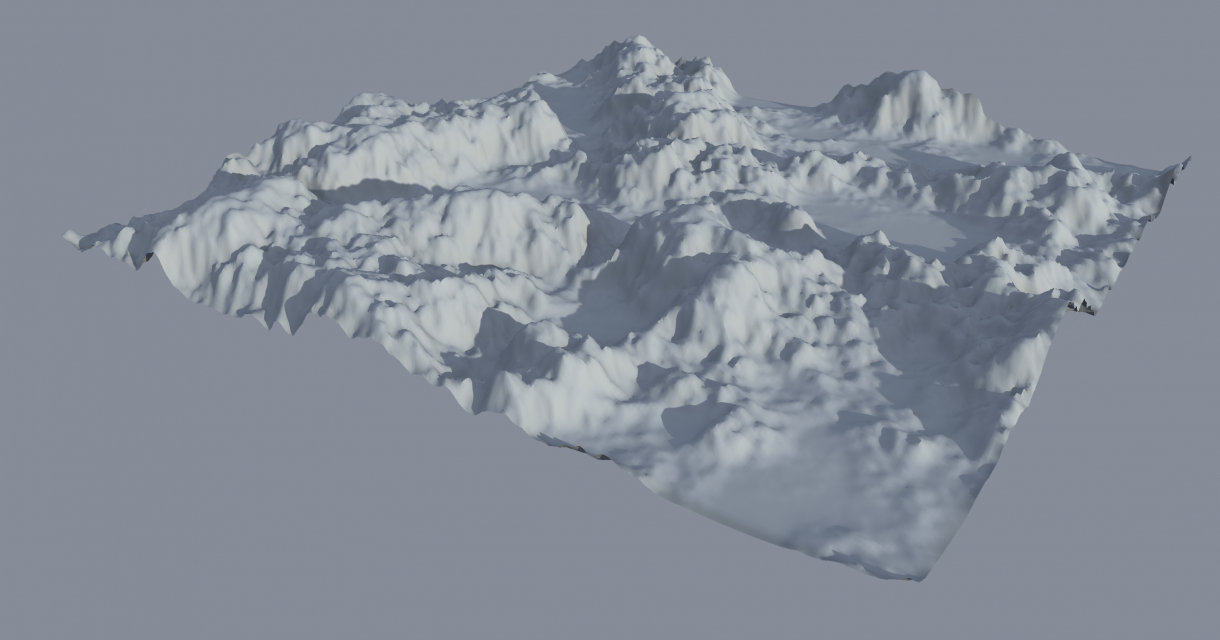 Marcel Wesdorp (1965) graduated from the Willem de Kooning Academy Rotterdam and the advanced photography program of the St. Joost Academy in Breda. He makes computerised animations of landscapes. Prints from these digitally developed areas appear to be photographs of reality, uniquely titled after their specific xyz coordinates. But at second glance you will be struck by an unknown reality behind it. Individual steps in this process have led to unexpected and surprisingly attractive images, each with a highly sensitive and enigmatic atmosphere, as seen in his PW series. Apart from purely software-based techniques, collecting and modeling existing satellite data and maps is a second special and detailed field of work for the artist. It took several years to complete his black and white 'Untitled World File' on paper.
Supported by philosophical concepts, Wesdorp challenges the viewer to fathom what is going on when he observes his artwork. Wesdorp continues to explore new ways at the interface of reality and beyond. His research to build new works of art that reveal something of the enigmatic presence of mind has yielded very different and fascinating works, ranging from film, print, book to installation. This method finds, among other things, hearing with related spirits from the philosophical domain:
"The landscape of Marcel Wesdorp is an answer to the decay of reality that we experience every day. His work tries to compensate us for this by offering an inner landscape, the landscape of the soul. That can evoke fear, but it is the fear that belongs to the freedom to rebuild existence. Foundation on our own inner self and on the earth as the always-certain bottom of the soul and as a carrier of the world. Fear and freedom play a major role, but the last word is not fear or freedom, the last word is trust. "(From" Black rest. The other state of Marcel Wesdorp. "In the philosopher's Heroes of the Mind) and Germanist Dr. Eric Bolle MA.)
This first overview exhibition "Heart of Emptiness" provides a glimpse into the versatile oeuvre of a special and driven artist.
Unfortunately, this event has expired
View all upcoming events in The Hague in the agenda overview