Festivals
International Fireworks Festival Scheveningen
The Scheveningen Fireworks Festival for summer 2023 has been cancelled.
---
The annual International Fireworks Festival in Scheveningen ('Internationaal Vuurwerkfestival Scheveningen') offers two crackling shows of fireworks per evening. Teams from several countries brandish the most vivid kaleidescopic creations of colour and light with the accompanying ear splitting sound in an effort to outdo each other and take home the Fireworks Trophy Scheveningen.

A fairly-like spectacle
Let off from a pontoon at sea, the sky above Scheveningen will be lighted up by a fairly-like spectacle, to be fully viewed from the boulevard, sidewalk restaurants and beach. The event attracts up to 100,000 visitors, so do come early if you don't want to miss anything from the fireworks shows. There will be changed traffic conditions around Scheveningen on these evenings.

Programme
Every night, two different countries give a fireworks show of about fifteen minutes. The fireworks displays will be cancelled in the event of strong winds (as of wind force 6) or rain.

Side events
In addition to the fireworks displays, you can also enjoy various side events and performances on different stages on the Scheveningen boulevard, such as fire eaters, dance groups and live performances by Crazy Piano's.

Getting there
The best way to get to Scheveningen during the Fireworks Festival is by public transport or by bike, because it is not easy to get a car park at this popular spectacle.

Bike hire
Are you coming from outside The Hague? Then hire an OV bike from the bike park located under Den Haag Centraal railway station and beat the traffic jams. You can also hire a bike from Du Nord at several locations in The Hague. 

Spend the night in The Hague 
Would you like to enjoy the Fireworks Festival Scheveningen to the fullest? Stay in the famous Kurhaus hotel or sleep aty a cosy bed and breakfast in the historic inner city of The Hague. Check out denhaag.com/en/hotels for an overview of all hotels, apartments and hostels in Scheveningen and The Hague!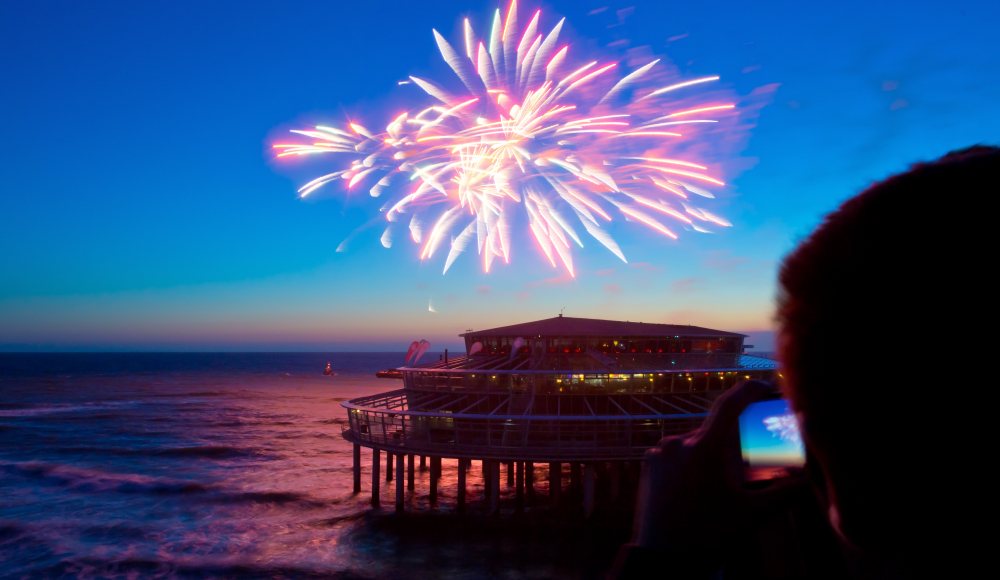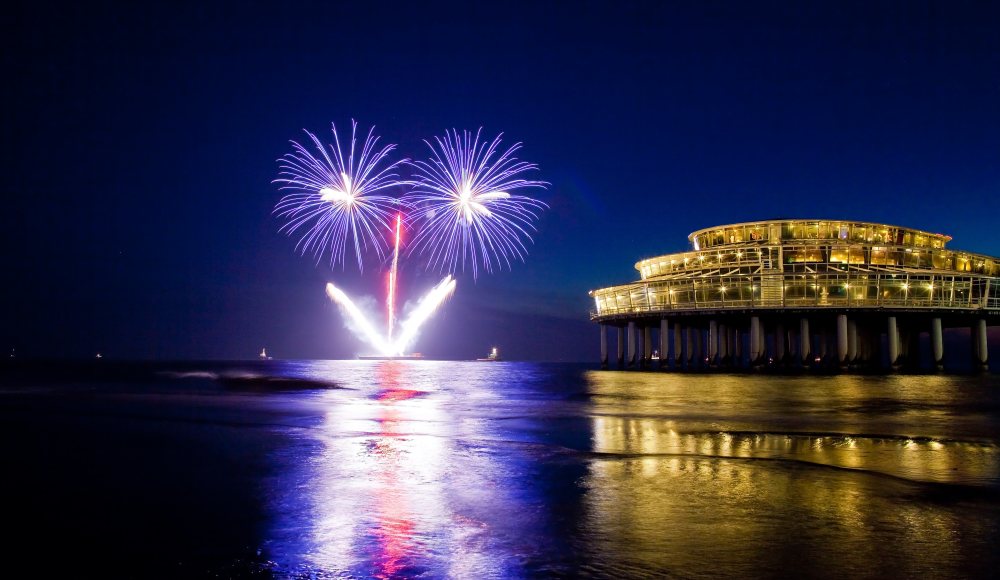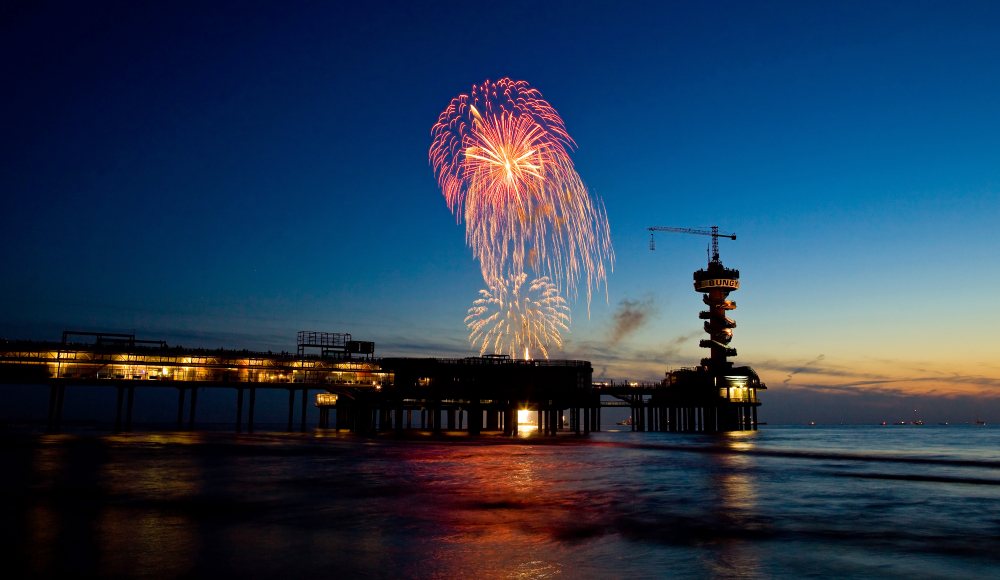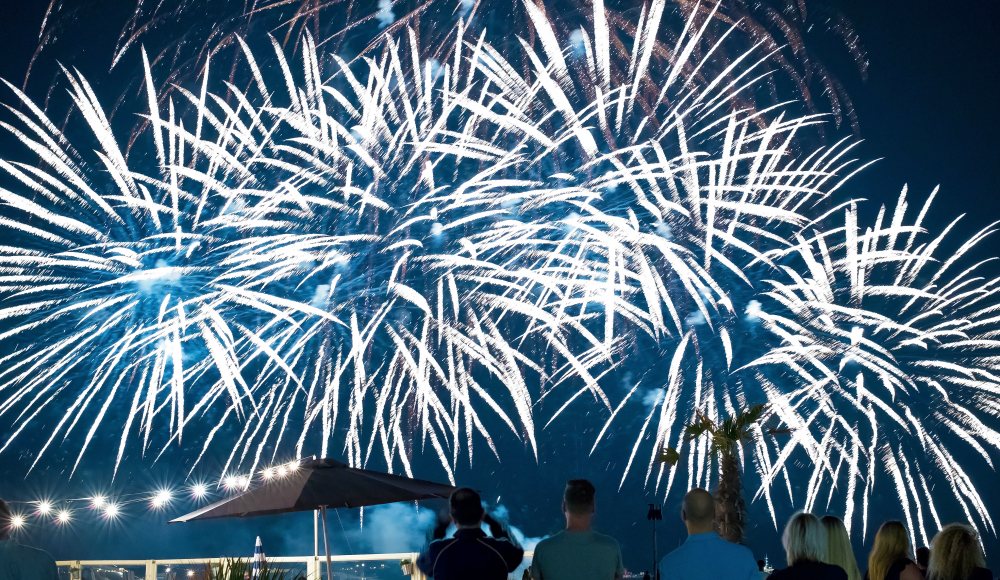 Unfortunately, this event has already taken place. A new date for the next edition is not yet communicated to us.
View all upcoming events in The Hague in the agenda overview