Festivals
Summertime music festival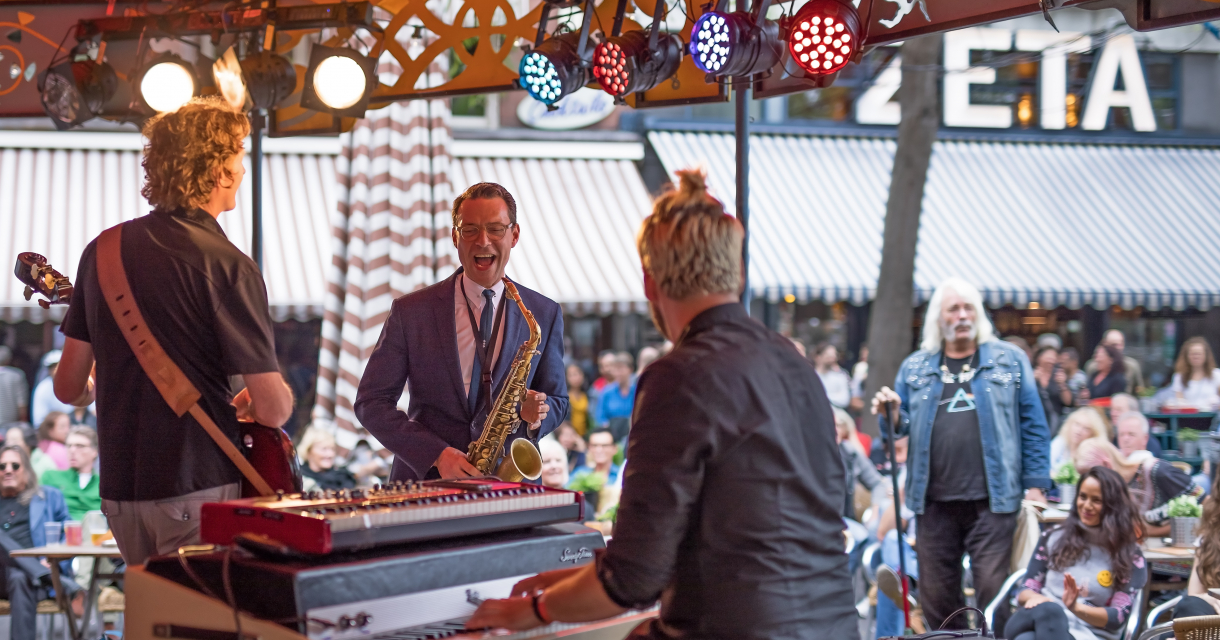 Musicon and Stichting Popdistrict present the Summertime Festival on the Grote Markt in The Hague. The program consists of jazz, world music, classical music and roots pop, the musicians are largely international.
Summertime Festival showcases a beautiful but underexposed aspect of the city, namely the international musician community that flourishes here, thanks in part to the presence of the Royal Conservatoire; this living network of music students and graduates is the source of the diversity of styles and cultures within the program. The festival offers a lot of space for young careers and new repertoire and is therefore experienced as a special discovery by visitors. In short: enjoy the summer during the relaxed Summertime Festival on one of the nicest squares in The Hague!
Large market
The Grote Markt is one of the nicest parts of The Hague. The atmosphere on the Grote Markt is always pleasant and the nightlife crowd is often creative and idiosyncratic. There are various catering establishments on the square in the middle of the city that offer something for everyone: from brown cafe to cocktail bar, from music venue to restaurant. In addition, the Grote Markt also bears the 'Pop District' label. Live concerts take place under this name all year round, organized in collaboration with pop venue Paard van Troje.
Program Summertime Festival
3 Sundays: August 8, 15 and 22 - Grote Markt The Hague.
This festival is organized by the Grote Markt and Musicon, and the programming is provided by Podium De Nieuwe Kamer and the Belangenvereniging BID. The festival is freely accessible. Three Sundays top jazz and world music.
Line-up 8-8-2021:
4:00 PM - 5:00 PM Mistura Fina - Brazilian Jazz
6:00 PM - 7:00 PM Round Midnight Orchestra ft. Deborah Carter - Vocal Big Band Jazz
8:00 PM - 9:00 PM Lo van Gorp Band - Soulful Jazz
10:00 PM - 11:00 PM Nueva Manteca - Salsa, Cuban Timba Jazz
Line-up 15-8-2021:
4:00 PM - 5:00 PM The Basily Gipsy Band - Gipsy Jazz
6:00 PM - 7:00 PM Marjorie Barnes - Vocal Jazz
8:00 PM - 9:00 PM Toine- Smooth Soul/Funk singer-songwriter
10:00 PM - 11:00 PM Dutch Swing College - New Orleans Jazz
Line-up 22-8-2021:
4:00 PM - 5:00 PM Tango Extremo ft Job Hubatka - Tango / Folk
6:00 PM - 7:00 PM Rik van den Bergh Quartet - Modern Jazz / Hard Bop
8:00 PM - 9:00 PM Tess Merlot La Haye -  Jazz Chansons
10:00 PM - 11:00 PM Liquid Sprits ft Arthur Flink - Soul/Funk/Jazz
Accessibility Grote Markt
The Grote Markt is accessible by public transport as well as by car. The Grote Markt can be reached by tram lines 2, 3, 4 and 6, bus line 25, and a 15-minute walk from The Hague CS and HS train stations. The nearest parking garages are Parking Spui, Centrum and Turfmarkt.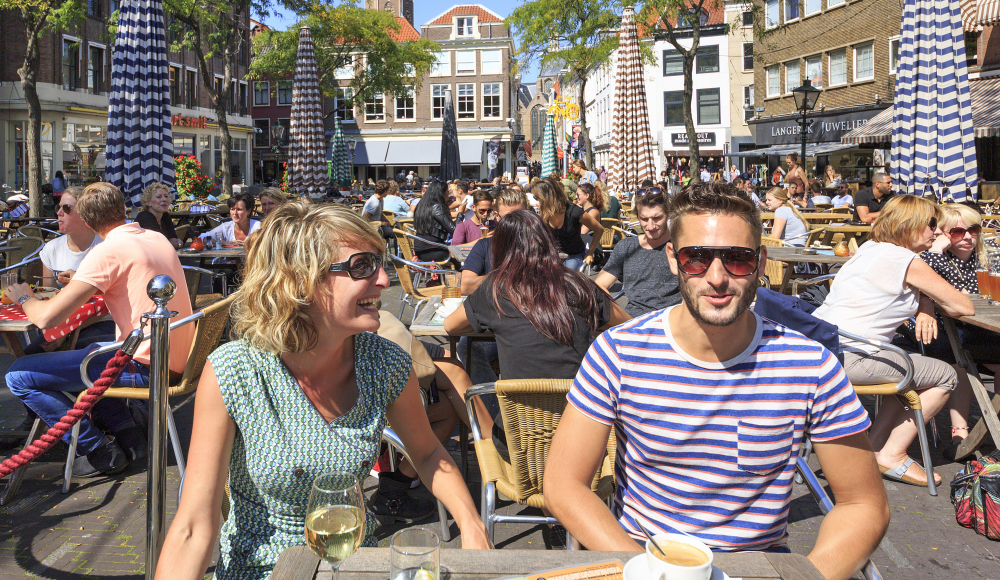 Dates and Times
Sunday 8 August
16:00 - 23:00
Sunday 15 August
16:00 - 23:00
Sunday 22 August
16:00 - 23:00