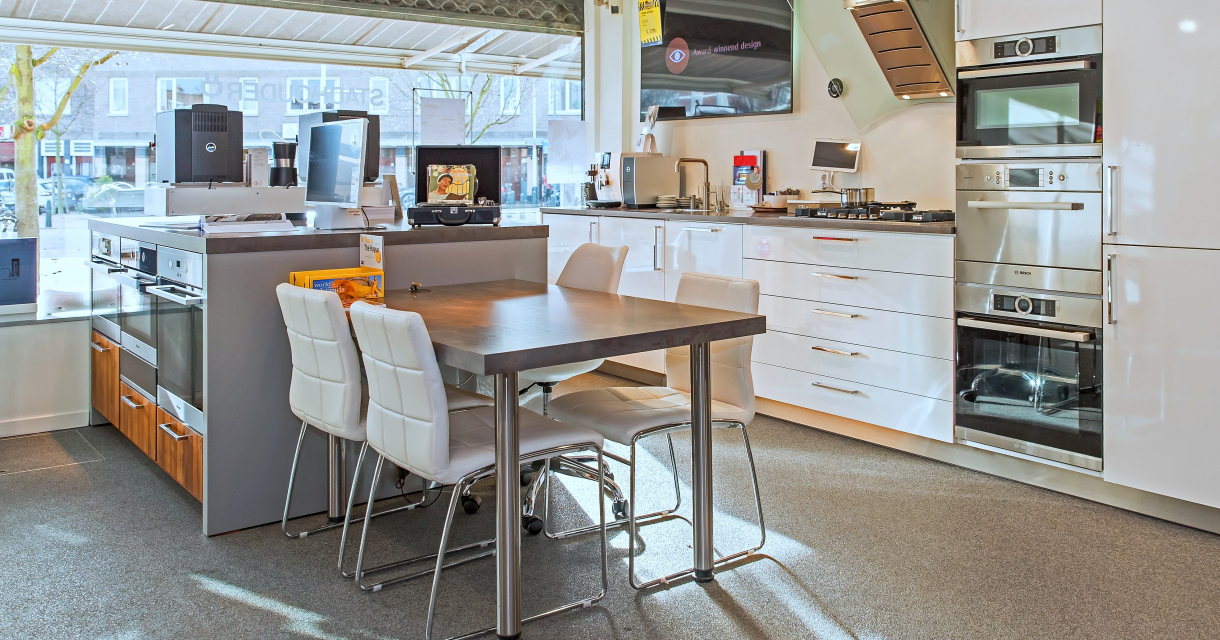 Favourites
Remove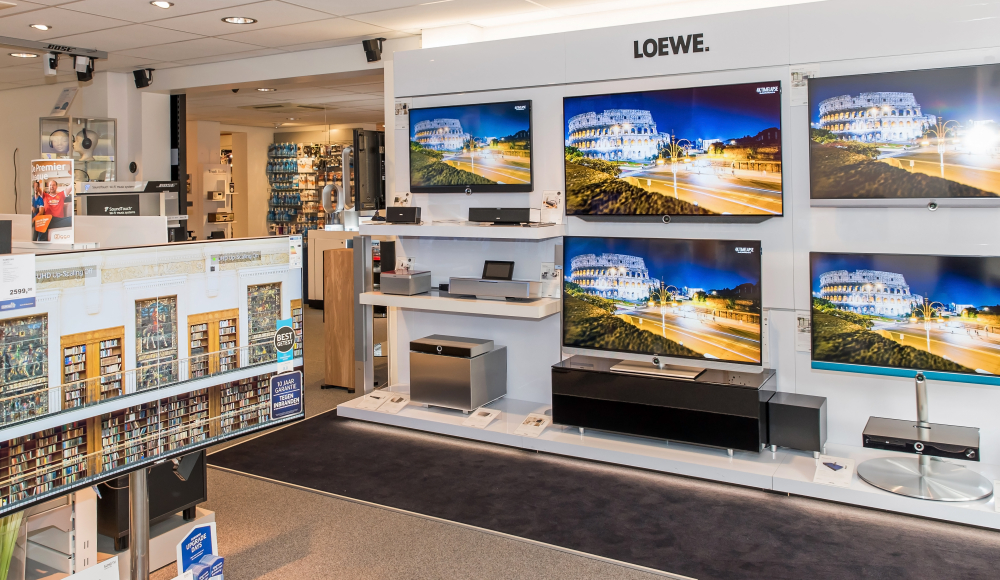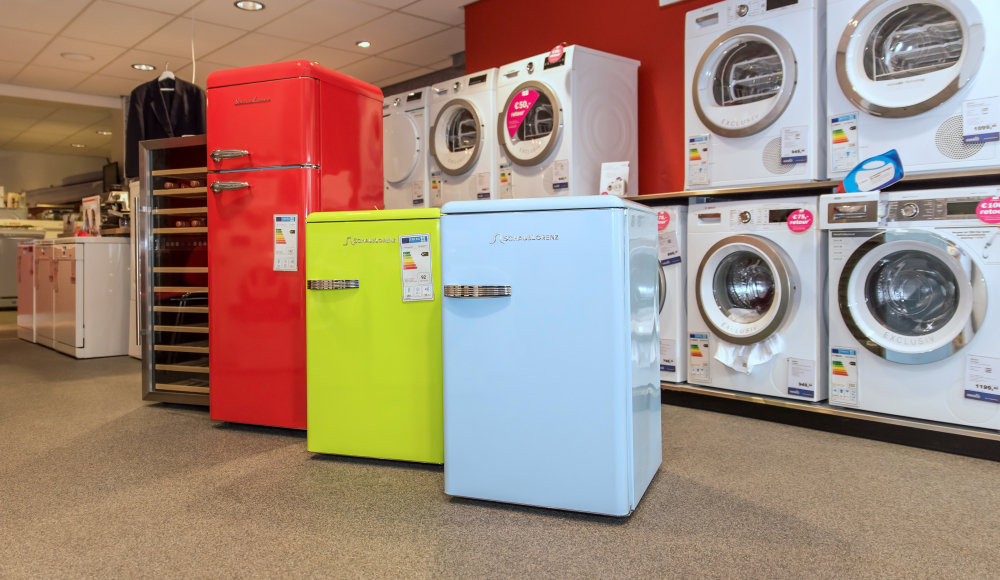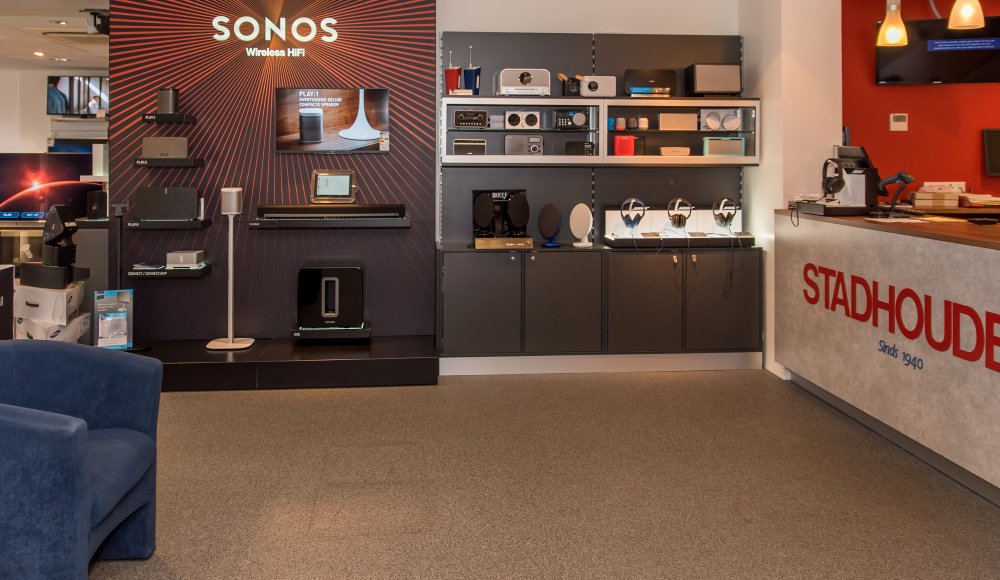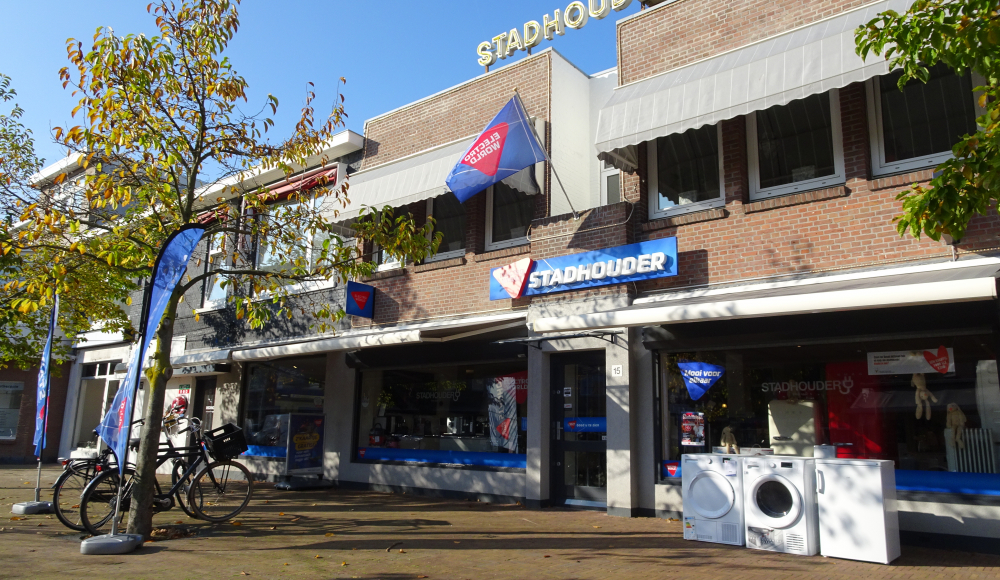 Electro World Stadhouder has been a household name in The Hague since 1940. As one of the very few real specialist retailers of electronics in The Hague region, Stadhouder delivers and installs LCD televisions, audio equipment, washing machines, dryers, refrigerators, dishwashers, gas stoves and other home appliances and personal care products. The store on Thomsonplein in the Bomenbuurt district is now run by the third Stadhouder generation. Although much has changed over the years, the family continues to attach great value to good service and personal advice. Combined with standard prices and free delivery, Stadhouder is the definitive store for domestic appliances of household devices and electronics in The Hague!

Product range
Stadhouder has a huge range of white goods and electronics, including refrigerators, dishwashers, washing machines, dryers, gas stoves, microwaves, LCD televisions, audio equipment, vacuum cleaners and personal care products. The store has over 280 square metres of floor space where the range is comprehensively laid out, including brands such as Bose, Loewe, Philips, Sonos, Sony, Samsung, Panasonic, AudioPro, Geneva, Miele, Bosch, Siemens, Whirlpool, Liebherr, Bauknecht, Magimix, Solis and Kitchenaid. Stadhouder also has a webshop where you can easily search under various product categories.

Excellent delivery service
Stadhouder takes delivery to the next level. Not only are purchases delivered free of charge, but the delivery men also take the time to properly install appliances and explain how to operate them. As an additional service, they dispose of your old appliance and packaging free of charge. The Stadhouder Witgoed & Elektronica team not only helps with delivery and installation, but also with hanging appliances, connecting to peripheral appliances, hiding cables and so forth.

Installation specialist
Stadhouder has a specialist for inbuilt appliances. The installation specialist installs or replaces professionally fitted kitchen appliances. Once you have made an appointment, someone will visit you to measure your kitchen. That way you can be certain that everything will fit perfectly. Stadhouder can supply all the usual brands available on the Dutch market, such as ATAG, Bosch, Etna, Liebherr, Miele, Samsung, Whirlpool and Zanussi. The old appliance will be professionally removed before your new purchase is neatly installed.

De Fahrenheit
Stadhouder can be found in the De Fahrenheit shopping area, in the heart of the well-loved Hague Bomenbuurt district. In conjunction with Thomsonlaan and Thomsonplein, Fahrenheitstraat has been offering a diverse range of retailers since 1920. Over the previous century a lot has changed: the shopping streets have been expanded with specialist stores and cosy eateries. Fortunately, a number of striking stores have been conserved to ensure that this beautiful street has not lost its authentic character.

Directions
The Fahrenheit is situated near traffic-friendly Laan van Meerdervoort, which makes stores and restaurants easy to reach by car and public transport. Tram 3 (from Station Den Haag Centraal) and tram 12 (from Station Den Haag HS) both stop at Fahrenheitstraat. By car, the shopping streets are easy to reach via Laan van Meerdervoort and Segbroeklaan, from both the city and Kijkduin. Free parking is available in the residential area during the day (although paid parking is obligatory in part of Fahrenheitstraat at this time). During the evenings, paid parking applies in the Fahrenheitstraat zone.