Favourites
Remove
As a music and culture lover, every time I am in search of entertainment, I realize what a luck I have that I live in this city. Without a doubt, there is such a large offer that one can only get bored if so wished. Or under COVID times, of course.
Korzo: the place to be for emerging cultural talent.
One of the places the places here I could not but recommend is the Korzo theater: starting with their offer, from sophisticated and refined classical assembles to contemporary exotic dance, it is made sure that everyone and everything fits within its cultural range. Non forgetting their social impact in the scene, the company makes sure upcoming talents get their chance to be seen, and new forms of expression get their spot on the stage.
Located in heart of the historical city center, the building welcomes you upon entrance in a great open room, that, same as its audience often resemble, combines a blend of traditional essence with a modern independent spirit.
'Feel the closeness to the stage actors'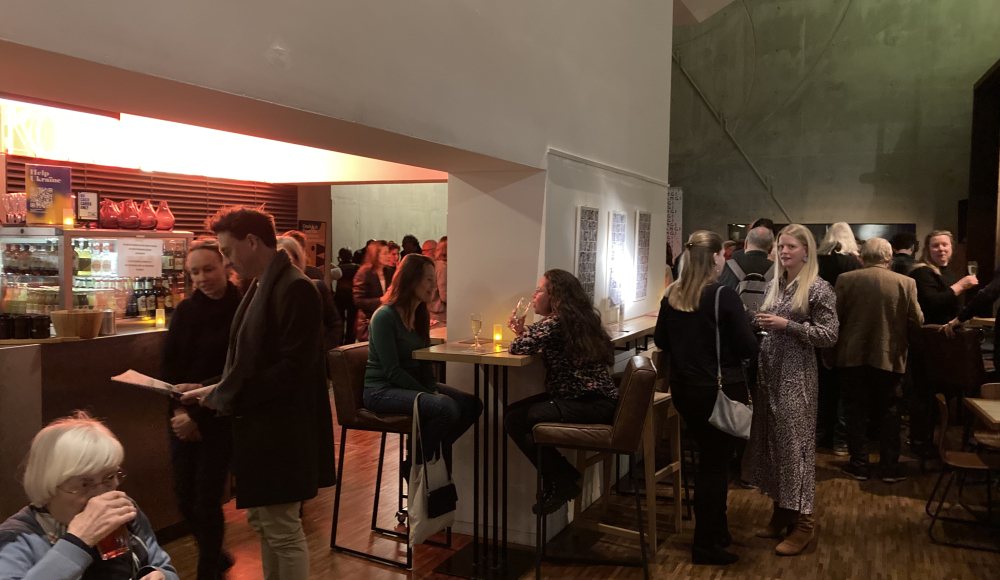 Matangi Quartet
Halls are large, with an outstanding acoustic and illumination, you will feel like you are in a great theater, yet reserved enough to make it somewhat intime, private, and feel the closeness to the stage actors. More often than not the opportunity too presents to exchange a few words with the very artists after the show and/or have some drinks with other fellow spectators to share impressions about the play in the theater's bar. Very friendly and willing personnel are the icing on an already very tempting cake.
I recently had the opportunity to attend to a concert in this theater with the live release of the Outcast album from the Matangi Quartet. Although published in summer of 2021, the topic and background of their latest work couldn't be any more up to date, being dedicated to all musicians that lived in regimes without any cultural freedom and felt the yoke of oppression in their very own flesh, taking as representatives Russian and Ukrainian composers from the XX century (Schnittke, Silvestrov and Shostakovich). In an excellent performance, the music managed in three pieces to transmit the fear, the anguish, the absurdity of war and oppression, yet also add some notes of hope towards its completion. In current context, the Quartet solidarizes by allocating a significant part of the income generated in these series of concerts to help the victims and refugees of the conflict in Ukraine.
In summary, don't miss the change to organize the perfect date attending to the Korzo, combining it with a refreshing glass of champagne afterwards, invite your friends for a surprising activity or treat yourself with a well-deserved whim satisfying that artistic and cultural curiosity.
In the mood for more culture?
he cultural offer in The Hague is endless. Here you will find something for everyone. Visit, enjoy and experience!
Discover more