Hotel package deal - Boutique Hotel Corona
Buitenhof 39 - 42, 2513 AH The Hague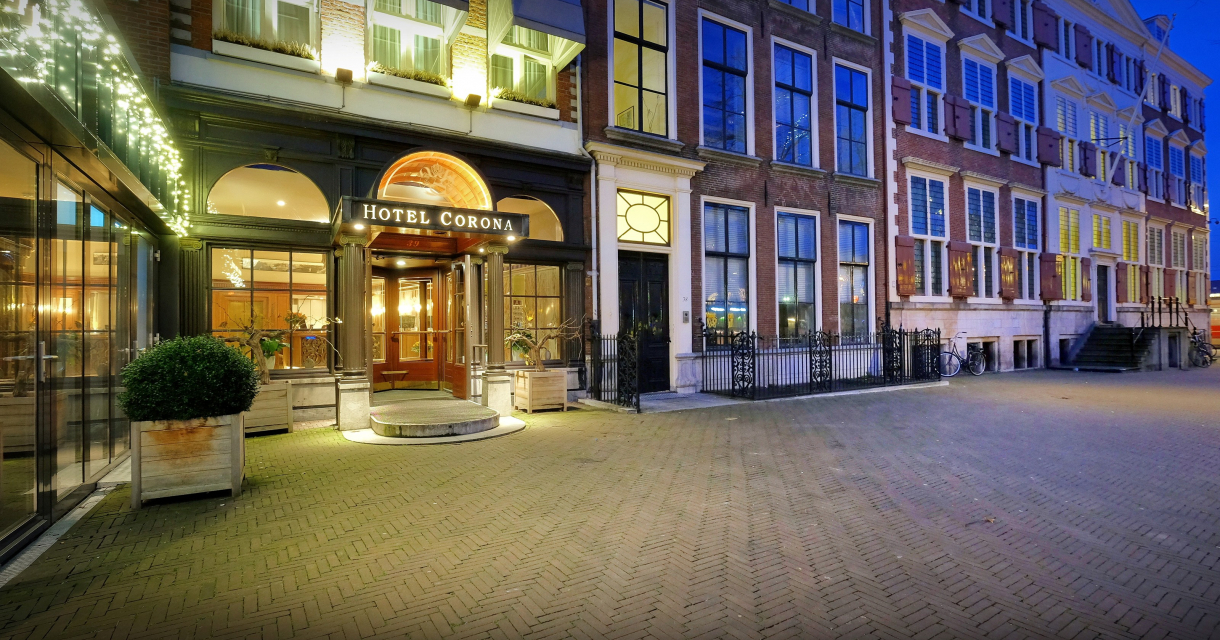 Favourites
Remove
Boutique Hotel Corona is located in the heart of The Hague, right next to the seat of government at Binnenhof. The Hague's oldest 4-star hotel, renovated into a charming contemporary hotel in 2011, is housed in three 17th-century buildings. Clientèle include government ministers and diplomats, due to the favourable location of the hotel. The ambience also includes high ceilings, impressive chandeliers and the warm red tint that dominates the fabrics and furnishings. BIT Grill & Café is based on the ground floor of Hotel Corona.
Hotel package deals Boutique Hotel Corona
Book and view the options for a stay in the Hague here.
Book here