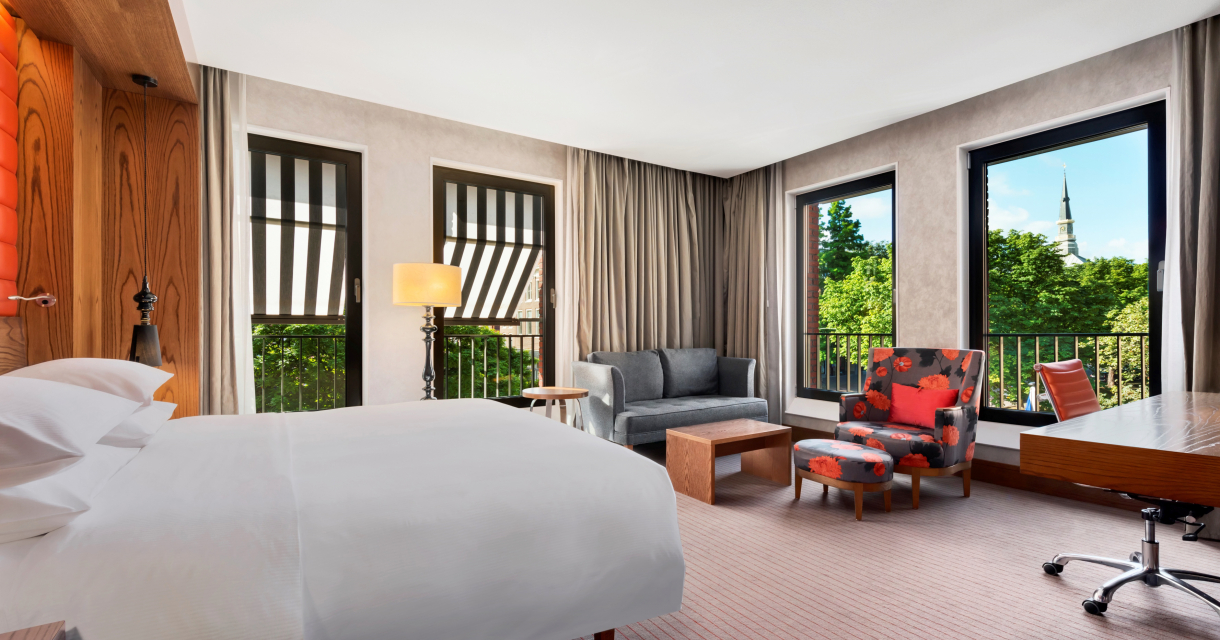 Favourites
Remove
Hilton The Hague has an international allure that makes it one of the best hotels in the city. The perfect location near Panorama Mesdag and the popular Noordeinde shopping street, the most spacious guest rooms in The Hague, one of the best cocktail bars in the Netherlands and the exceptional service make this modern 5-star hotel in the centre of The Hague an absolute must. Moreover, Hilton The Hague is the first hotel in the Netherlands to offer a menu, hotel map and information maps in Braille.
Hotel package deals Hilton The Hague
Book and view the options for a stay in the Hague here.


Book here