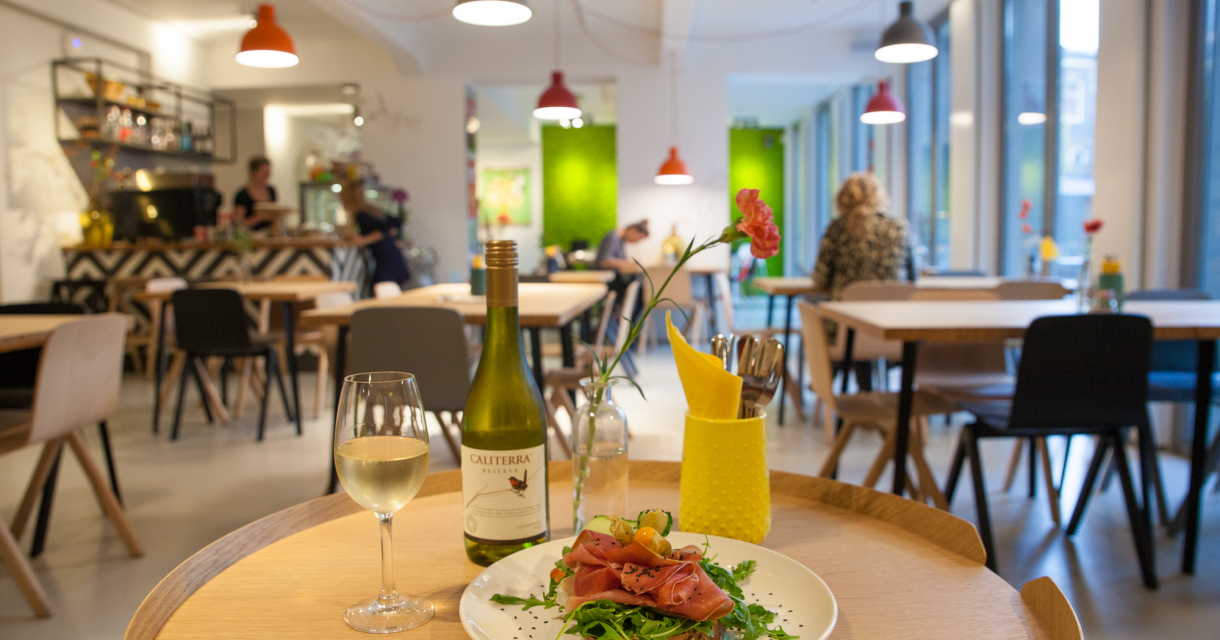 Favourites
Remove
Summer, autumn, winter or spring? No, it's always June! From a cup of coffee with homemade cake to venue-based dinners; Juni (June in Dutch) can cater to your every need.

Fresh
This is where you'll enjoy a delicious breakfast or lunch in an ambient setting. Fresh cakes, packed sandwiches, fresh fruit shakes, soups, quiches, and much more, are all made fresh daily.

Location 
Nigh on all our products are procured from local small suppliers, the vegetables are organic, the meat is sourced from animals who have grazed to their hearts' content, and the catch of the day is always fished eco-friendly. Appearances also count, with beautiful homemade cakes on the bar, and each sandwich is a feast on the eye. Juni is located in a former bank in the city center.