New location for The Hague Info Store
From now you go for information about The Hague, inspiring tours Hague and the best local products to the new location of The Hague Information Store at Central Station (Koningin Juliana Plein 10-50)
we are on this new place busy furnishing our new store, but customers are already welcome for information about the city by the sea and of course for a souvenir or gift from The Hague. We will also remain reachable by email ( vvvwinkel@thehague.com and whatsapp (06-55376853)
Keep an eye on our website www.denhaag.com and social media channels @thisisthehague for the grand opening of the new shop.
Products from The Hague
The Hague Info Store sells a wide range of local products from The Hague. T-shirts, caps with the skyline of The Hague, local brewed beer, of course Haagse Hopjes and the 'Haagse Kakker' are just a few examples! Besides unique souvenirs there are also maps, city walks, books about The Hague, tickets for museums and attractions and public transport tickets available. Walks, bicycle and boat trips and tours can also be booked at THIS.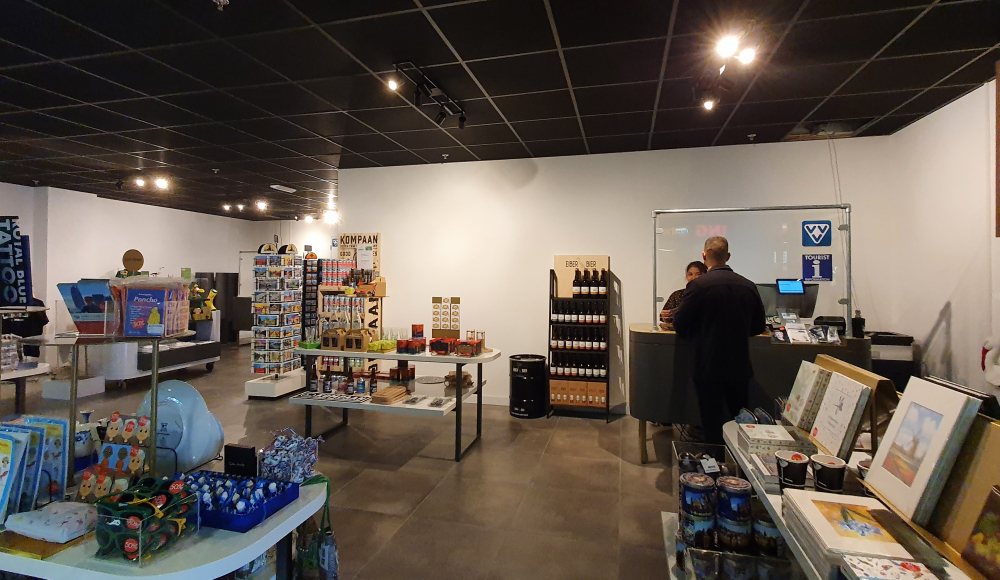 Excursions and group outings
There are many fun and educational excursions and tours in The Hague and Scheveningen. What do you think about a city walk where secrets of the Knight's Hall are revealed? Alternatively an excursion especially just for children?
On foot, by bike or by boat
Explore the city on foot, by bike or by boat? The Hague offers various city walks, bicycle tours and boat trips, possibly accompanied by a guide. At the coast, in Scheveningen or Kijkduin you can enjoy the seaside and the nature.
More information about excursions and group outings
Visit The Hague Info Store for more information or send an email to vvvwinkel@thehague.com
Visiting address 
Koningin Julianaplein 10-50
2595 AA The Hague 
Opening hours 
Monday - Friday 10:00 - 18:00
Saturday 10:00 - 17:00 
Sunday 12:00 - 17:00 
PLEASE NOTE: At the office of The Hague Info Store you can only pay by Pin, debit card, credit card, VVV voucher and / or VVV gift card.
Contact
The Hague Info Store is not available by phone. If you have questions you can reach us via whatsapp or email. 
More tourist information points