Bookmark
Remove
Although it is a strange time at the moment, it does not prevent new stores from establishing themselves within the city centre. New doors have been opened in recent weeks and new shops are being added. Which ones, how and where? Please read on!
Smoothie Company
Smoothie Company will establish a third location in The Hague city centre. In fact, it is already there. Besides the locations in the Nieuwe Passage and the Venestraat, you can now also get your freshly squeezed juice at the Lange Poten. The third location is located exactly on the corner of the Hofweg. Due to the fact that this Smoothie Company is a bit smaller, this location is perfect for take-away. It exists of the fixed recipe; from smoothies and juices, to paninis and colourful bowls. Vitamins are your friends!
Pull & Bear 
You can already hear yourself thinking: wasn't this shop already in town? This is of course very true, but this clothing chain has moved. Now located on the Grote Marktstraat in the building where River Island used to be. This store is fully furnished according to the new brand concept. There are even self-scan checkouts!
Arket
Scandinavian, sustainable, refined, high quality and for men, women and children. What an ideal place to shop when having all these attributes! Arket has just opened and is already a great success. Oh, not to forget. You may also drink delicious coffee in the Arket café!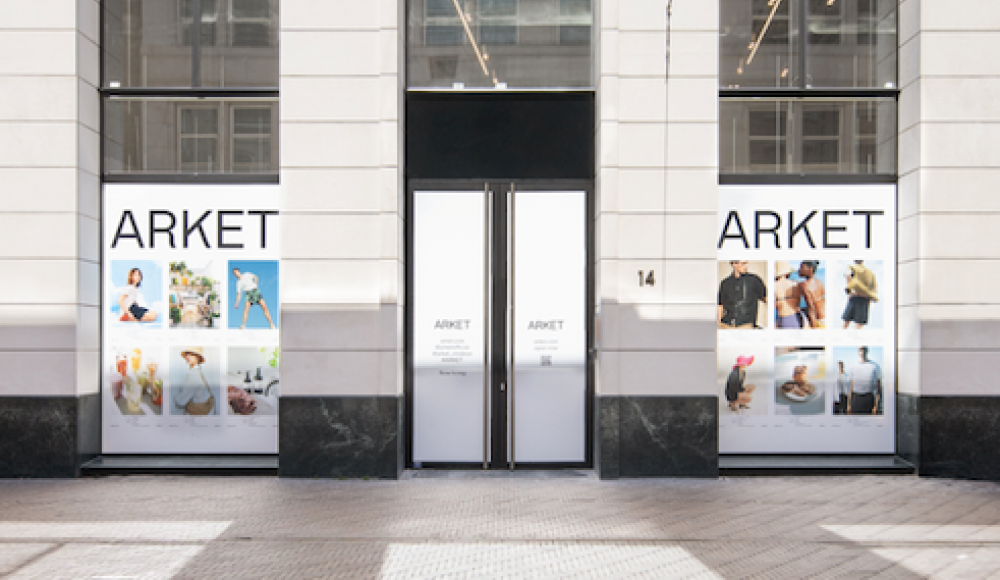 &Other Stories
To stay in the Scandinavian mood. There is more good news. & Other Stories has opened its doors in the old Sissy Boy building in the Venestraat. This Swedish fashion brand - just like Arket part of H&M - is the third Dutch. Sorry gentlemen, only women's clothing can be found here. A range of shoes, bags, accessories to beauty and ready-to-wear. Choose your favourites!
UNIQLO
Het Japanse UNIQLO komt naar Den Haag! Deze tweede winkel gaat zich op de hoek van de Wagenstraat (korte deel) en de Grote Marktstraat vestigen. Het merk staat voor eenvoud, essentie en is universeel. Het winkelpand beslaat ruim 920 vierkante meter. Verspreid over twee verdiepingen, gaat UNIQLO het heren-, vrouwen- en kinderassortiment verkopen. Cliché, maar daarom niet minder waar: hier vind je voor ieder wat wils!
Philly's Cheesesteak & Pizza's
Een hele recente aanwinst op de Spuistraat: Philly's Cheesesteak & Pizza's. Inderdaad, dat is een hele mond vol. Precies 5 jaar geleden kwam de chef met dit spectaculaire concept en hij geeft jouw vrolijkheid én je lichaamsgewicht een vette boost. Van overheerlijke Cheesesteak pizza slices tot fingerfood en 'loaded' fries. Eén ding is zeker, hier ontkom je er niet aan het cheaten. Hé, je maag knort. Ga gauw langs en proeven maar!