One Planet Dome (formerly Omniversum)
Stadhouderslaan 37, 2517 HV La Haye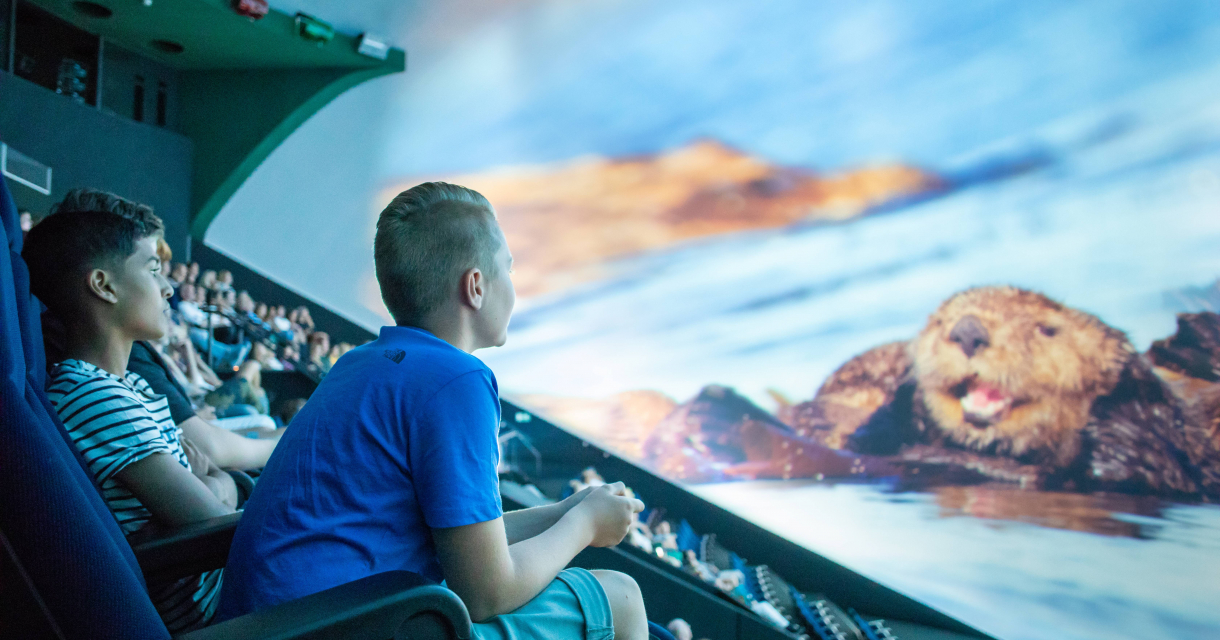 Favourites
Remove
Omniversum - the movie theatre where you are part of the action. This movie theatre in The Hague has a screen 4500 times larger than an ordinary TV, pumps out 15,000 watts of sound from 36 speakers and immerses your senses in the most amazing film experience ever. This unique attraction is designed to transport you to another world. An all-round amazing experience! 

Become part of the film
The big-screen films take you to space, where you can meet the astronauts of the International Space Station, and bring you face-to-face with the most fascinating scenery and creatures on Earth. And all without having to leave your seat. You don't just watch a film here, you become part of it!

One of its kind in the Benelux
Omniversum, an attraction in The Hague for over 33 years, is a unique movie theatre, the only one of its kind in the Benelux. The films are suitable for all ages, unless specified otherwise. The films are in Dutch but a special app lets you follow the original English-language version using your own mobile phone and headset. Earphones can also be obtained from the Omniversum front desk. A new film starts every hour on the hour. If you want to watch a second film on the same day, you'll get a discount. Omniversum is suitable for children from the age of four, but some young children may find the large screen and sound system rather overwhelming. 

Films on request
It is possible for groups of more than 25 people to choose their own film. You can select a film from Omniversum's film library. Please inform the organisation at least four weeks before your visit which film you would like. For more information, call +31 (0)70 - 41 68 200.

Directions to Omniversum
Omniversum The Hague is located in the Statenkwartier district nearby Scheveningen beach and is easy to reach by public transport, car and bike. From Den Haag Centraal Railway Station and Hollands Spoor, tram 16 will take you to the attraction in approximately 20 minutes. From Station CS you can also take bus 24, which runs between Station Mariahoeve and Kijkduin.
Omniversum can be reached by car via Utrechtsebaan towards Kijkduin. On arrival in the city follow the signs for 'Kunstmuseum Den Haag'. There are plenty of opportunities for free parking. If the car park should be full then paid parking is available in the World Forum parking garage at Churchillplein 10, which is about a 2-minute walk from Omniversum.