Favourites
Remove
---
Offer
Get 10% discount on the total Van Kleef (bottled) range! With your purchase, you get to taste two Van Kleef drinks for free. Please note that the discount is not valid on booking tasting packages.
---
Where and how?
Located at Lange Beestenmarkt 109 in the centre of The Hague, Van Kleef is the only remaining gin and liqueur distillery.
Valid on presentation of the DenhaagPas at the box office at Van Kleef.
---
Duration of this promotion
The promotion is valid until 31 December 2023.
---
About Van Kleef
The centre of The Hague is home to the only remaining gin and liqueur distillery: Van Kleef. Here you don't just walk in for 'Bruidstranen' or Hague whiskey but also for a special story. The cordial owner knows a nice story for every liqueur or genever and tells passionately and amusingly about the company and its origins.
location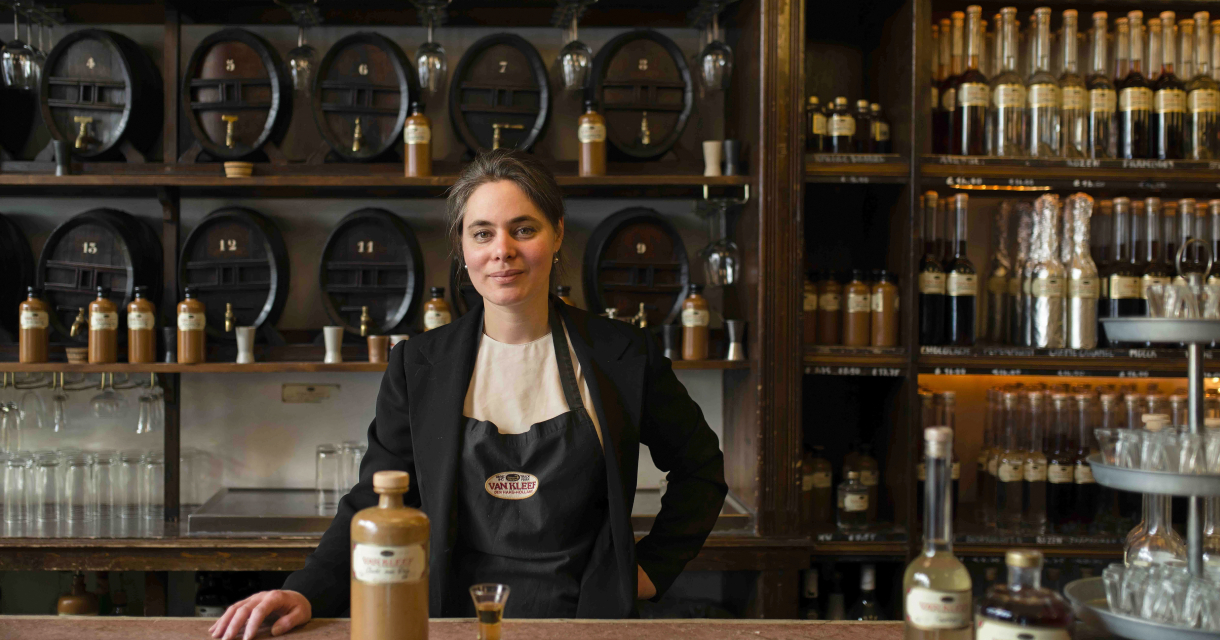 In the heart of the historical city centre you will find a hidden gem: Distillery Museum Van Kleef.