Bookmark
Remove
At the Visitor Centre, next to the gates of the building, you will find information about the Peace Palace and the institutions that are located there. You can watch a beautiful film, enjoy an interactive exhibition, see scale models or listen to an audio tour. Do you want to see the Peace Palace from the inside? Guided tours run several weekends a year, so you may be lucky. In the summer period and around new year's eve, the doors of the Peace Palace are opened more often to the public.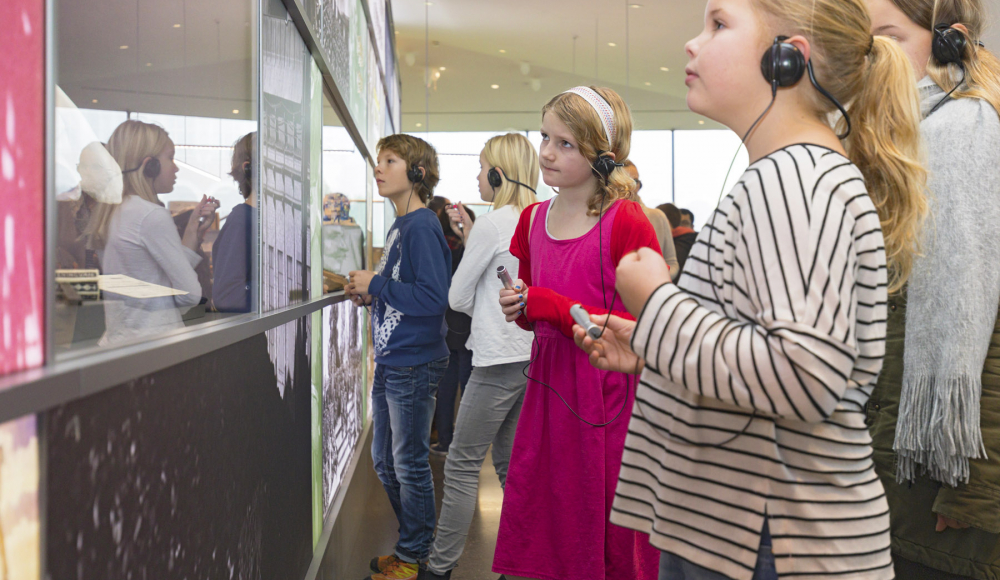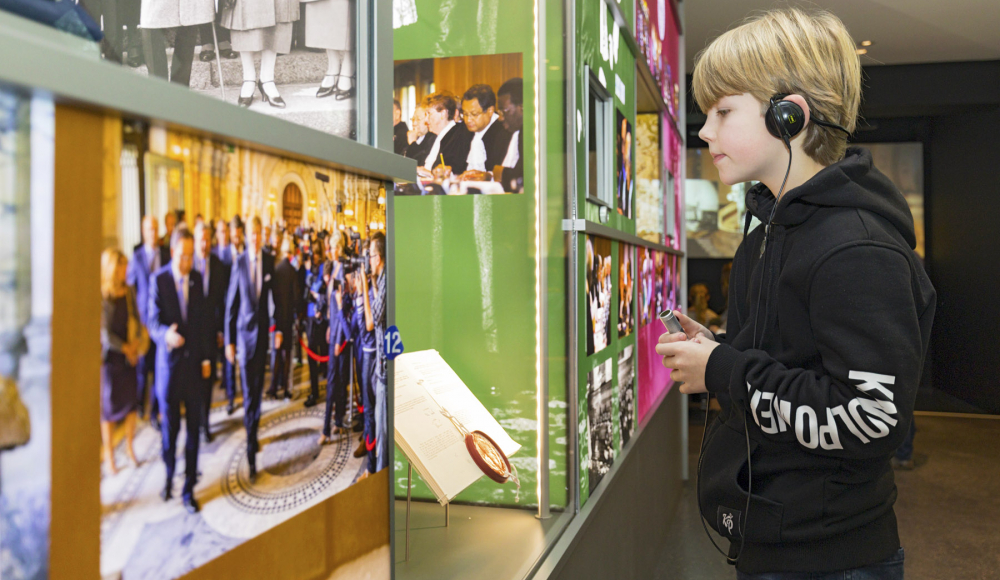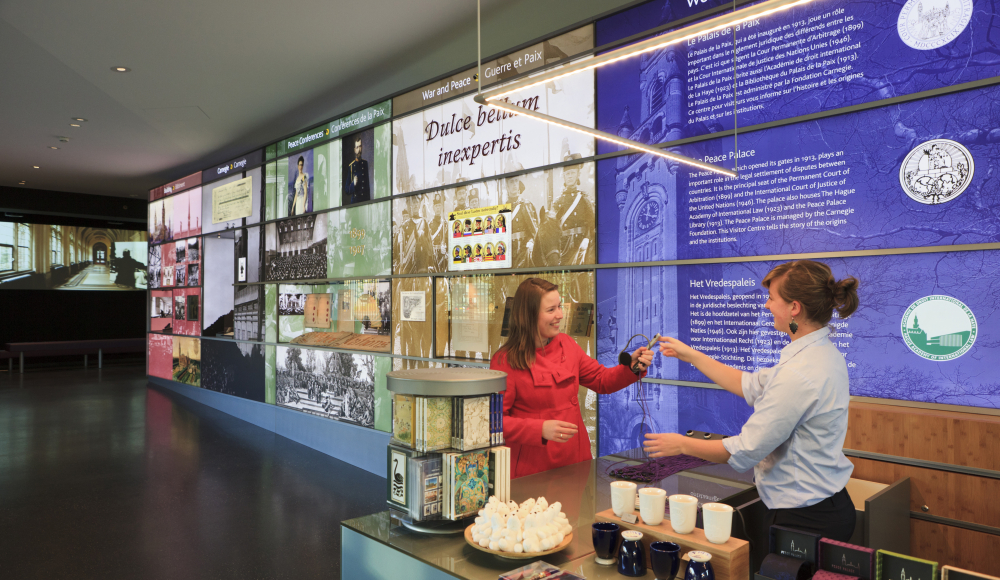 Children's audio tour (age 8-12)
Imagine, you have a tree house in the backyard and one day your sister and her friends are sitting in your tree house. What would you do? At the Peace Palace in The Hague judges solve these kinds of problems, but then between countries. Every day they work on peace and on preventing war. But how to you ensure less problems and more peace in the world? What do judges do and what can you do if you disagree with something? Maarten & Irene will take you into the world of peace and justice with the new children's audio tour at the Visitor Centre of the Peace Palace. Discover together how you can take each other into account and how to resolve an argument between people or between countries. Even Maarten and Irene themselves sometimes have to do their best to keep the peace…
Opening hours  & Reservation
The opening hours of the Visitors Centre in autumn 2020 will be as follows:
Wednesday to Friday: 1 p.m. – 5 p.m.
Saturday and Sunday: 11 a.m. – 4 p.m.
The Visitors Centre is open daily from 10am till 5pm from March to October, except on Mondays and public holidays. In the winter months, the Visitors Centre closes at 4pm. Changed opening hours will be announced on the website of the Peace Palace.

Entrance is free. The maximum capacity of the Visitors Centre is 70 people. This may cause a queue to arise on certain days or time, please keep this in mind and check the Peace Palace website in advance.