Favourites
Remove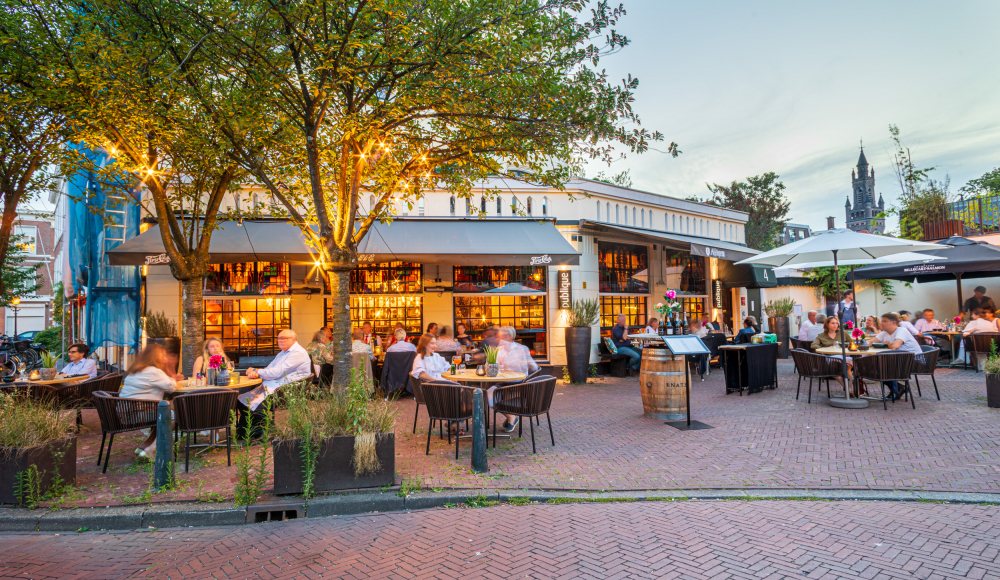 Restaurant Publique started in 2014 at the stately Anna Paulownaplein in the Zeeheldenkwartier. Located in a stately building with a large and sunny terrace, the whole place exudes a cosmopolitan atmosphere on the square. Restaurant Publique's kitchen cooks the 'seasons' as much as possible and works with local suppliers.

Cocktails and International Dishes
Publique offers an experience of international dishes, sexy cocktails, marvelous wines, and elegant music. The interior is decorated and assembled by Kolenik Eco Chic Design. Natural colors combined with copper elements radiate peace and warmth into the interior. The typical small windows looking on to the square give the whole place an authentic look. Next to the large bar where delicious cocktails can be enjoyed, there are also a number of high tables where you can sit and have a wonderful overview of the entire place. The large semi-open kitchen, with copper fittings on the outside, provides the guests with a glimpse of the chefs' work during lunch and dinner.

A restaurant serving great cuisine, accessible to all and with an excellent price/quality ratio. A business run by passionate and professional people, who are hospitable, well-groomed and well-dressed. A place you come to immerse yourself in a complete experience with a relaxed atmosphere. Publique is purely about experience and enjoyment.