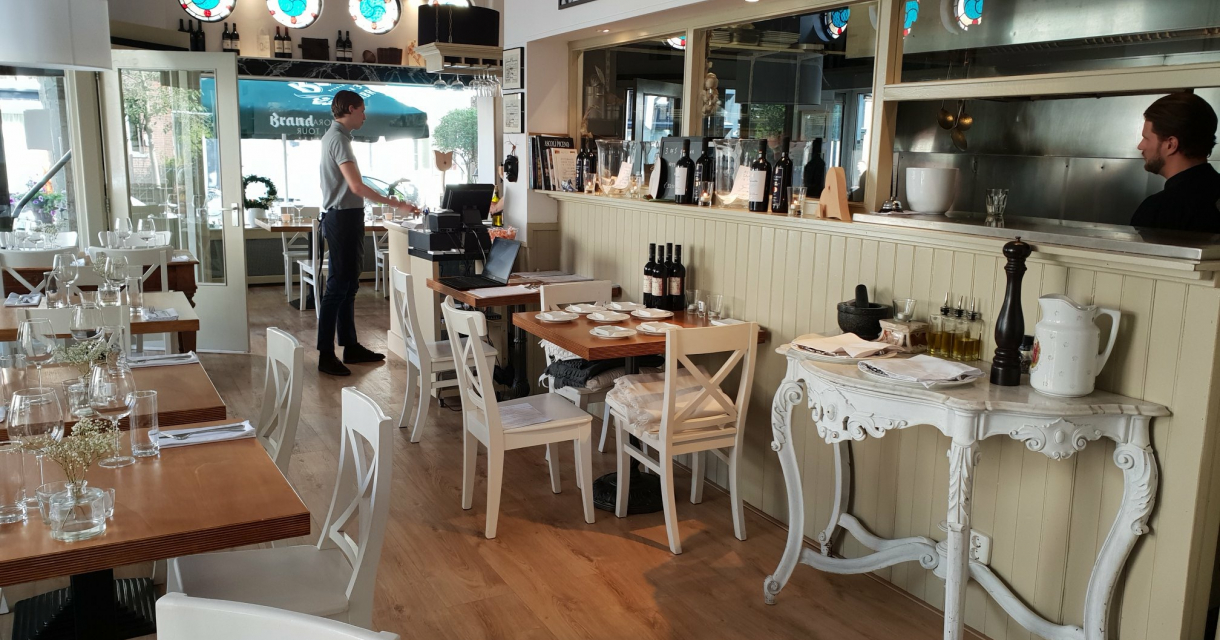 Favourites
Remove
Italian food on the border of The Hague and Scheveningen. In a charming setting within walking distance of the beach of Scheveningen, the Afas circus theater and close to the Kunstmuseum Den Haag, World Forum and Madurodam is the Italian restaurant "Gran tour in Italia".

Stylish and private dining
In a characteristic building from the XIX century, the decor is fresh and stylish and there is room for 45 guests. Weather permitting; you can relax on the terrace. On the first floor there is an attractive private dining room (suitable for up to 25 people).

Authentic recipes in a new jacket
"The place to be" for lovers of Italian cuisine, the pasta, bread and desserts are made fresh every day, they also work with DoP products (of protected origin) and slow food products made according to old Italian tradition. At Ristorante Gran Tour in Italia, you make a culinary journey and are acquainted with authentic recipes in a new jacket from the home country of the owner Francesco Zani.

On the changing menu dishes from all over Italy but the emphasis is on the north and center of Italy, with specialties such as the Casoncelli alla Bergamasco (fresh ravioli) and the Magatello (a classic veal dish). Of course theyalso serve vegetarian and vegan dishes. In addition to the surprise menu, it is also possible to dine á la carte and, if desired, with a matching wine arrangement composed by sommelier Francesco.

Come and experience the taste experience for yourself at GranTour in Italia!