Bookmark
Remove
People of The Hague, stay strong during these uncertain times! We have made a video in support of The Hague, together with Night Mayor Pat Smith. At the moment we do not know yet when we can enjoy our beautiful city again and share that joy with our visitors. Until that time, we stand together. Now is the time to show courage while we await better times. #StayStrongTheHague
Spotify playlist
People of The Hague this playlist is especially for you! In collaboration with the pop stage Paard The Hague, we are offering you an uplifting playlist. All artists are from The Hague or have a clear link with our city. Current artists, songs with good energy and a bit of The Hague history, that is this Hou-Je-Haags playlist. Let's enjoy it together!
 #StaystrongTheHague 
Check out the playlist
Fun shirt promotion - Hou je Haags
"Hou je Haags'' is the slogan embraced by everyone to get through the current crisis with all residents of The Hague. To reinforce this, the textile printers from The Cotton Express, Key Merchandise and bicycle Courier Den Haag have set up a fun shirt promotion. The shirts with the slogan "Hou je Haags" are sold for 20 euros (including shipping). Of this, 11.50 euros goes directly to charity: The Hague Food Bank. Buy your own Keep your Hague shirt here
T-shirt Hou je Haags is for a good cause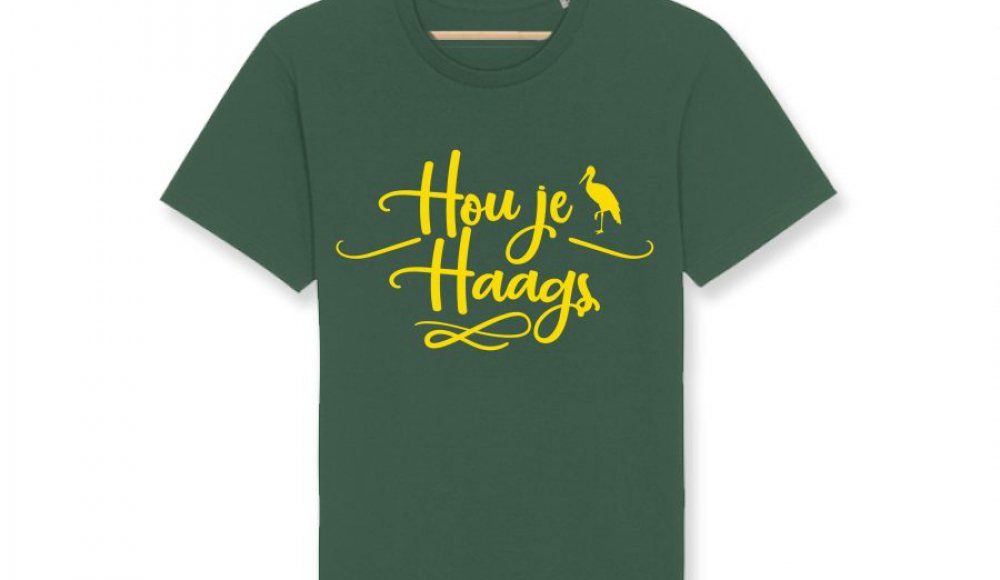 Hou je Haags Quarantaine Beer box 
For all beer lovers, The Hague brewers have joined forces especially during this quarantine time and have put together an exclusive beer box. This so-called "Keep your Hague" quarantine beer box helps you to create your own The Hague terrace or pub. The beer box contains a variety of beers from no fewer than eight brewers, including Haagsche Broeder, Eiber Bier and Kompaan. The brewers want to introduce everyone to all the unique flavours that The Hague beer world has to offer. So if you are a big fan of speciality beers click here to order your beer box (webshop is available in Dutch).
Order here your exclusive The Hague Beer box