Bookmark
Remove
'Hou je Haags'; take care of each other!
Spread the word: stick it on your window!
Locals make The Hague. At this time during the corona virus, you realise that even more. 'Den Haag To Go' is about supporting local entrepreneurs and events. That is always the case, however especially now. 'Den Haag To Go' watches with admiration how creative solutions pop up to keep things going. To express that admiration and give them a heart, 'Den Haag To Go' has launched: 'Hou je Haags' (which means as much as 'Stay strong The Hague') Spread the word: stick it on your window! Let's cheer up The Hague in this heavy period. How? Print or order the 'Hou je Haags' poster for free and hang it in the window.
denhaagtogo.com
Den Haag FM
The Hague residents are there for each other during the corona crisis
Beautiful initiatives are emerging throughout the Netherlands to help each other through this crisis. From shopping for your neighbour who cannot leave the house, walking the dog for someone who is ill at home, to fundraising campaigns and free babysitting assistance. Check the Hague initiatives here.
denhaagfm.nl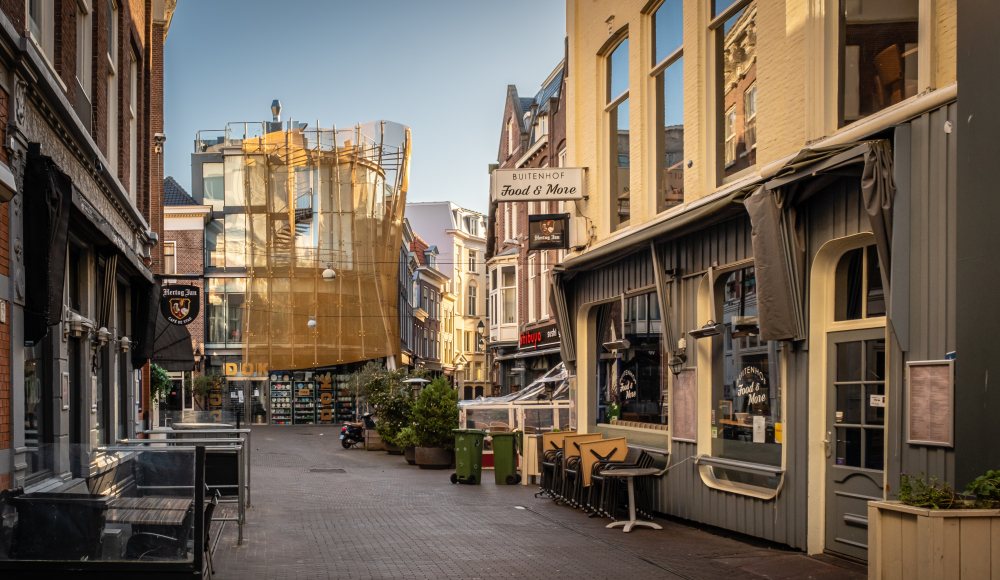 Help the local restaurants and cafes
Buy a voucher at your favourite restaurant or cafe
Due to the closure of the restaurants and cafes, the owners are temporarily without income. Help your favourite restaurant by buying a voucher, consequently the owners can continue to pay their rent and you will have something nice to look forward to when the doors of the restaurants and cafes open again. 
#supportyourlocals 
helpdehoreca.nl
The Hague Retail Point
Special website for entrepreneurs from The Hague
The Municipality of The Hague has launched a special website where entrepreneurs from The Hague can find information and where they can turn to with their questions. This concerns (local) information about measures and initiatives in response to the corona virus. On this website of The Hague Retail Point you will also find the most frequently asked questions and answers from and for entrepreneurs in The Hague and a direct link to the business office in The Hague.
haagsretailpunt.nl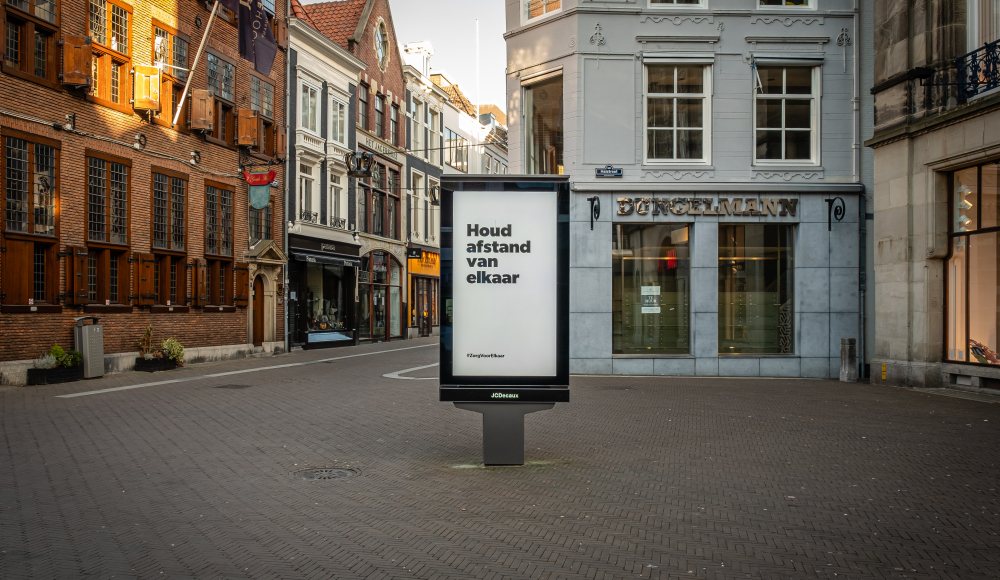 Save your ticket, enjoy later
Dutch theaters, concert halls, music venues, event and sports organizers, museums and festivals jointly ask visitors to keep their tickets and thus support the cultural sector. The organizations came up with appropriate solutions for ticket holders, visitors. As much as possible, new dates will be searched for the events that are currently unable to take place and the original ticket will remain valid. If such a move is not possible, the event is canceled permanently or the holder of the ticket is prevented on the new date, the holder of the ticket will receive a voucher worth the original ticket price, including (service) costs, which will be charged later. can be redeemed. The organizers understand that if holders of tickets do not want or are unable to make use of this scheme for whatever reason; they can still reclaim their money.
Save your ticket, enjoy later
Volunteer The Hague
Special website for non-Dutch speakers
Did you know that even during this challenging public health crisis, there are still ways you can engage in volunteering activities while maintaining social distancing rules and protecting your safety? Examples of the types of volunteer work out there include writing letters to the elderly, delivering groceries to at-risk populations, backing cakes for healthcare professionals or elderly and much more!
Volunteer The Hague
'Support Your Locals' The Hague
The Hague version of this worldwide initiative

The #supportyourlocals initiative has been launched worldwide. This initiative is to help local entrepreneurs, who have come up with creative ideas to (remotely) serve their customers! Now also in The Hague!
Support Your Locals Den Haag
'Den Haag Doet' 
Help people who are ill or in isolation
More and more initiatives are starting in The Hague to help people who are ill and / or in isolation. 'Den Haag Doet' can also use your help. Start a telephone circle, run errands for the neighbours, or become a pen friend. View the initiatives of 'Den Haag doet' here.
denhaagdoet.nl
'Stappen in Den Haag' helps the local restaurants
A nice list of all catering establishments where you can pick up or order for home delivery.
Support The Hague Hospitality and reward yourself with a nice takeaway or home delivery! 'Stappen in Den Haag' has put together a nice list for you!
Enjoy your meal!
Stappen in Den Haag horecalijst
The Hague Market also delivers to your home
In these uncertain times, the Hague market will come to your front door. A number of market stall holders are happy to deliver their specialities.
De Haagse markt
International students from Hotelschool The Hague
Putting products from entrepreneurs in The Hague on display
The International students of the Hotelschool The Hague have started  instagram.com/locals.thehague as the channel where you as a consumer can search for your (new) favourite shops in The Hague. These shops are currently generally closed due to the corona crisis, but they offer their products online or in some other kind of way to their customers. From now on, entrepreneurs can display their products on locals.thehague.
instagram.com/locals.thehague
Haagse Schatten (

The Hague Treasures)
Composed packages with local products, all of them devised by special entrepreneurs from The Hague.
By purchasing a 'Haagse Schatten' package, you directly support local Hague entrepreneurs and make staying at home a little more pleasant. The full amount for the package goes to the entrepreneurs. Three different packages have been composed, each consisting of special local products: 'The big survival package', 'the tough men package' and 'the women only package'. The packages are on sale in the webshop of 'Haagse Schatten'.
haagseschatten.nl
Haagse Helpers (15 - 30 jaar)
Jongerennetwerk in Den Haag, dat hulp biedt aan mensen met weinig of geen netwerk.
Jongeren (15-30 jaar) worden actief ingezet om hulpbehoevende stadsgenoten te helpen. Zo zijn we samen één stad. In deze tijden van corona zijn de acties met name gericht om mensen te ondersteunen die geraakt zijn door de huidige situatie. Ze bakken taarten voor zorgprofessionals, doen boodschappen voor mensen die het huis niet meer kunnen verlaten, bellen met eenzame ouderen en zingen voor bejaarden. En dit is nog maar het begin... 
Haagse Helpers gezocht kijk hier
Do you have a tip for a good initiative for The Hague?
We cannot take on every initiative of every individual due to the fact that there are fortunately so many of them! However we would like to mention the parties that have started coordinating initiatives on denhaag.com!
Let us know: info@denhaag.com
#thehaguestraystrong