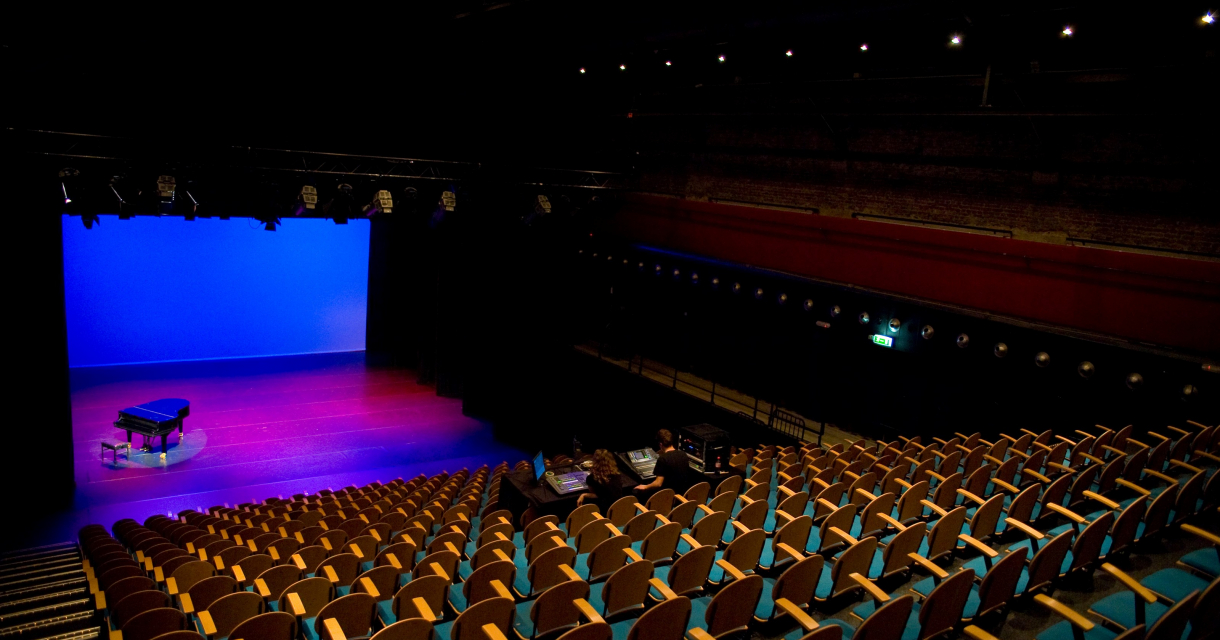 Favourites
Remove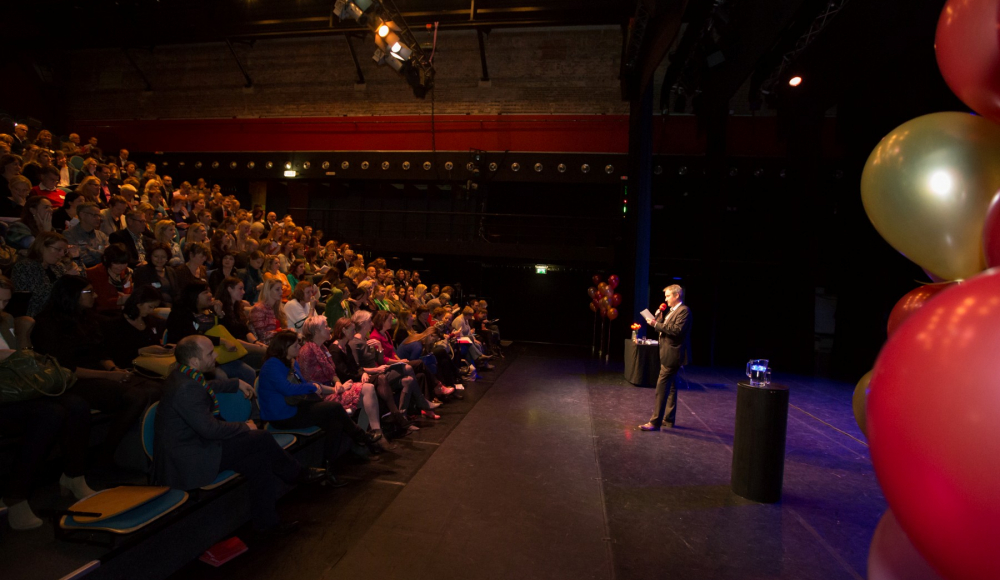 De Nieuwe Regentes is an entrepreneurial theatre with several characterful rooms and halls that can be used for plays, concerts, business events and parties. It is a place to inspire and be inspired, to meet people, to relax and to work. Either on a commercial or a cultural basis. Visitors and artists describe the atmosphere as "Off Broadway". The building has five different halls, two foyers and a tearoom, which can all be fitted out for a wide range of purposes and occasions. No plush seating and carpeting, but rather an original monumental environment, leaving an unforgettable impression.

Former swimming pool
The building that houses De Nieuwe Regentes dates from 1920. It once contained the largest indoor swimming pool and baths in Europe. Since 1996 several subsidized foundations exploited the old swimming pool as a theatre. As from May 2013 the beautiful building is being managed by the Foundation De Nieuwe Regentes, which exploits it as a cultural and social enterprise.
Weimarstraat 
You will find Weimarstraat in one of the most multicultural neighbourhoods of The Hague. This fine, long shopping street is located at the end of Prins Hendrikstraat in the Zeeheldenkwartier, another well loved shopping area outside the city centre. Weimarstraat is renowned for its wonderful blend of charming stores, eateries and culture. In this street you can enjoy local delicacies and be amazed by beautiful exotic products. From Dutch herring to Palestinian tahini and from fantastic vintage furniture to unique gifts. With nearly two-hundred shops, Asian supermarkets, cafés and restaurants, shopping in Weimarstraat is absolutely wonderful! 

Directions
Weimarstraat is located in Regentessewijk, which is easy to reach by car and public transport. From the city, you can drive through Koningin Emmakade/Waldeck Pyrmontkade into the neighbourhood, but can also reach Weimarstraat via the two diagonal streets, Regentesselaan and Valkenboslaan. The shopping street is one-way (towards the city centre) and offers sufficient parking, both in the street (free during the day in the neighbourhood) and in the parking garage near Albert Heijn in Valkenboslaan/Fahrenheitstraat. Weimarstraat is also easy to reach by public transport: trams 3, 11, 12 and bus 21 all stop in the street.