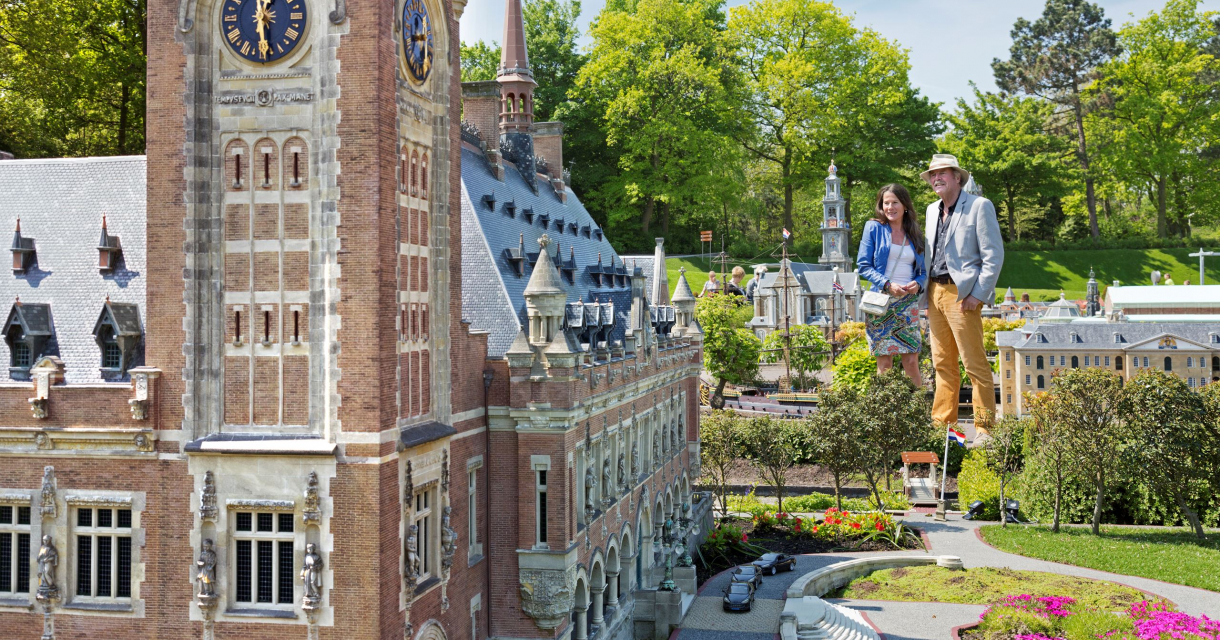 Favourites
Remove
Visit the whole country in just one day! Discover the highlights and heritage of the Netherlands in Madurodam through hundreds of miniatures, the remarkable stories behind our attractions, and numerous interactive activities. Enjoy our blooming flowers from April to October. Visit Klein Amsterdam, the Rijksmuseum, the Royal Palace or see what a real Dutch cheese market looks like. Everything is built to a scale of 1:25 including miniature trains, boats, and cars driving around. Visit our attractions to learn more about the rich history of the Netherlands. Enjoy remarkable stories, such as the ability of the Dutch to turn water into land. And did you know that New York used to be Dutch?
You discover the Netherlands like never before!
For more information about Madurodam click here.
The new attraction "The Flying Dutchman" is open
After a year and a half of restoration, "The Flying Dutchman", a life-size Douglas DC-3 plane has reached its "final destination". The life-size DC-3 plane is shining in all its glory on the new runway behind miniature Schiphol in the park. The aircraft is 18 meters long and has a wingspan of 30 meters. Now that the plane has landed, "The Flying Dutchman" will be equipped with the latest technology and a wide range of show techniques on board. In this 6th family attraction, Madurodam offers its visitors a unique, contemporary flight experience: a flight through time and space, that goes beyond flying, and in which the pioneering spirit that makes our country great is central. Watch the video of the spectacular last flight of "the Flying Dutchman" here. 
Contact  
George Maduroplein 1
2584 RZ Den Haag 
T: +31 (0) 70 416 2400 
Please refer to the general email address: sales@madurodam.nl