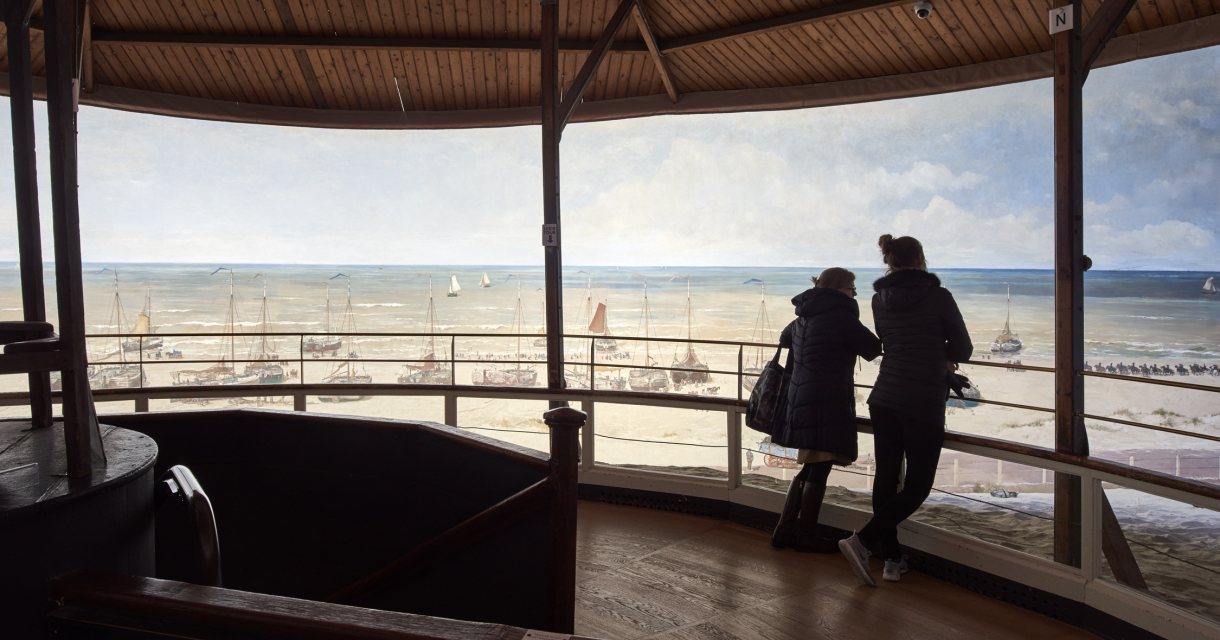 Favourites
Remove
Look 360º around and experience the magical illusion of the delusional panorama of Scheveningen from 1881 in the Museum Panorama Mesdag. The view is never the same, the light is more than beautiful and changes from minute to minute. The view of the sea, the dunes, and the old fishing village of Scheveningen was painted by Hendrik Willem Panorama Mesdag. Panorama Mesdag is a unique cultural historical monument.
Only remaining panorama in the Netherlands  
The whole, that is, building and panorama were completed in the years 1880-1881. As an example of the typical 19th-century teaching and entertainment idea, Panorama Mesdag is characteristic and is unique as the only remaining panorama in the Netherlands. As a product of the Hague School, the painting is considered important, not only in terms of size, paintwork, and theme but also as the result of collaborating artists from The Hague School. From an art-historical point of view, Panorama Mesdag continues the tradition of the trompe l'oeil effect unsurpassed in a grand and luminous way.  
Besides the impressive Panorama of Scheveningen, the museum contains almost one hundred paintings by marine painter Hendrik Willem Mesdag and his wife Sientje Mesdag-van Houten. This collection offers the world's most varied and complete insight into their art.  
 For more information about Panorama Mesdag, click here.
Contact details  
Museum Panorama Mesdag   
Zeestraat 65  
2518 AA Den Haag   
https://www.panorama-mesdag.nl/english/