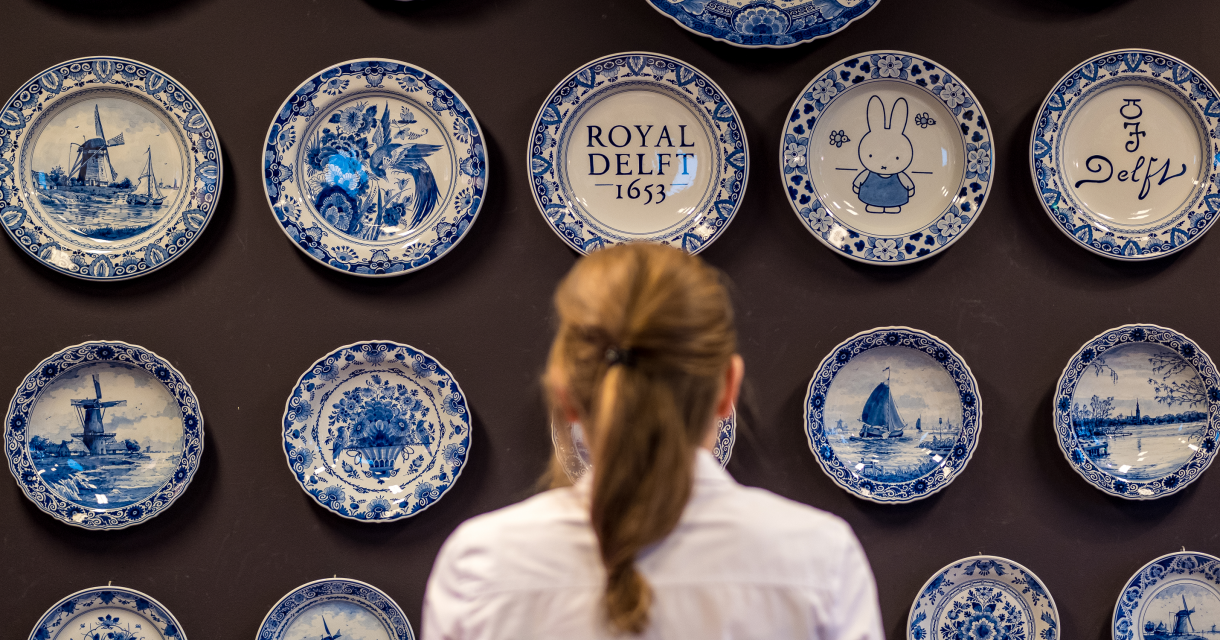 Favourites
Remove
Visitors experience the authentic Dutch craft at Royal Delft. Here brushes gently touch the white pottery, while elsewhere clay is poured into handmade molds. Craftsmen have been creating the iconic Delft Blue after 400 years. Founded in 1653, Royal Delft is the last remaining pottery factory from the 17th century in Delft. Discover all about the history, craft, and innovation of this royal company during a visit. Royal Delft is open 7 days a week from 10 a.m. until 5 p.m.
For more information about Royal Delft click here.
Guided tours 
Visit museum and factory - 45 minutes 
Time in the store - 30 minutes 
Guided tour available in Dutch, English, French, German, Italian, Spanish, Russian, Japanese, and Chinese. 
Painting workshop 
Guests can paint their own Delft Blue tile and discover the craft of Royal Delft. The workshop lasts one hour and can be booked for 2 to 30 people (100 in normal times). The prices for the workshop do not include a guided tour. 
To reserve 
Reservations for groups are compulsory. Your reservation can be sent to info@royaldelft.com. The tour must be confirmed five days before booking. The final number of visitors can be communicated up to 24 hours in advance. 
Contact 
Rotterdamseweg 196  
2628 AR Delft 
Contact person: Co van Nieuwenhuijzen