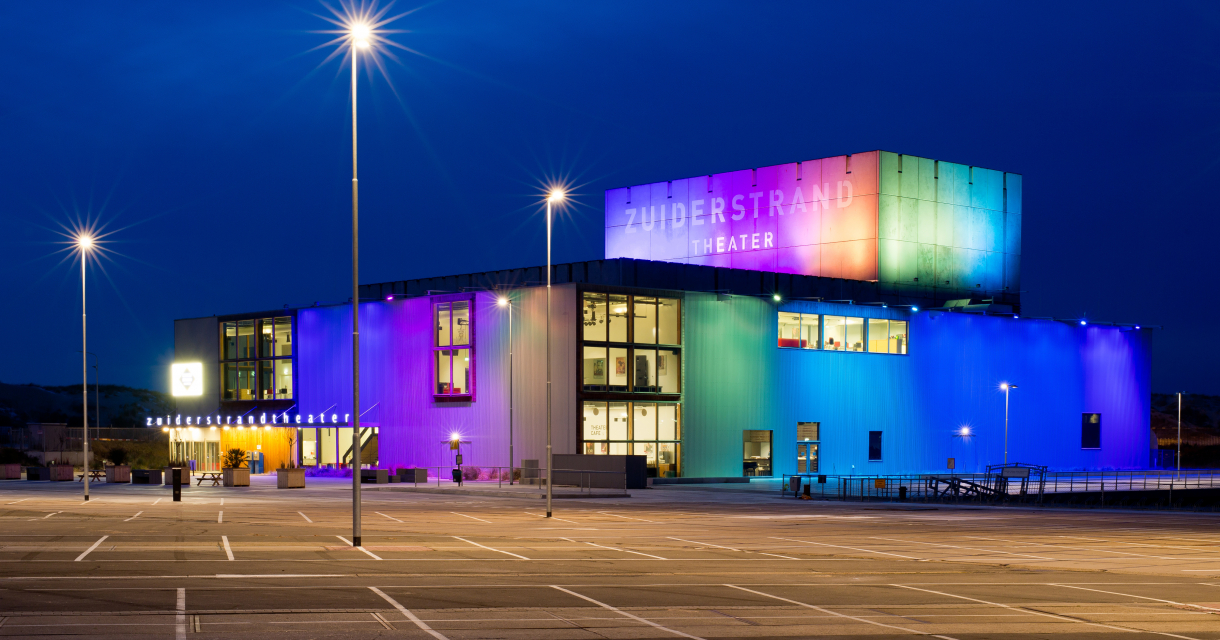 Favourites
Remove
The Zuiderstrandtheater in The Hague is the only stage in the country that is situated right on the coast. At the Zuiderstrandtheater (south beach theatre) you not only get to enjoy views across the Scheveningen Harbour and the North Sea but (inter)national cultural highlights within a unique setting too: from jazz, pop and dance to shows ... each and every performance transforms the tranquil beach into a crashing success. Where else other than in Scheveningen can you combine a beach walk, a magnificent sunset whilst savouring a tasty fish dish, with an evening packed with exceptional music and dance? Contemporary dance, classical ballet, opera, spectacular shows, pop and classical music: experience it for yourself right by the sea at the Zuiderstrand theatre!

Theatre by the sea
The Zuiderstrandtheater in Scheveningen is the temporary substitute of the Dr Anton Philipszaal and the Lucent Danstheater in the centre of The Hague. The theatre will be the home of the Nederlands Dans Theater and The Hague Philharmonic until such a time the new theatre in the city centre is ready. Its unique location nestled among the dunes with a view across the harbour and the North Sea is a veritable one-off in the Netherlands. With its ambient theatre, intimate concert room with amazing acoustics that can seat a thousand guests, and fantastic stage performances, the Zuiderstrandtheater has all the necessary ingredients in offering a sensational, jam-packed evening.

Ticket sales
Tickets for performances held at the Zuiderstrandtheater can be purchased via the zuiderstrandtheater.nl website, over the phone on telephone number 00 31 (0)70 8800333, or 75 minutes prior to the performance starting at the theatre box office itself. The Zuiderstrandtheater also has its own box office at The Hague's tourist information office right in the heart of the city (Spui 68).

Accessibility
The location of the Zuiderstrandtheater is truly remarkable, so close to the sea. The theatre is easily accessible by car, bike and public transport. If coming by car, follow the signs to Scheveningen Havens. The Zuiderstrandtheater has its own car park. If you're coming by bus you disembark just metres away from the theatre's entrance (Zuiderstrandtheater stop). Additional shuttle buses operate between BP Statenlaan plus tram stop Van Boetzelaerlaan and the Zuiderstrandtheater at performance times. These buses depart an hour before performances start and bring you back half an hour after the performance ends.