Walking tours
Walking tour along The Hague's almshouses
Although they are now almost forgotten oases of peace in the busy city center of The Hague, a quarter of the population of The Hague still lived in a courtyard 150 years ago. With more than 100 hidden courtyards, The Hague is truly a 'court city'. During this city walk (every Tuesday and Thursday at 13:30) a guide from the Guild of The Hague will take you along the most famous and most beautiful courtyards. Hidden spots, hard to see from the street. In the past poor and old people lived for free in the courtyards because it served as a form of care for the elderly and social housing. Today residents enjoy the peace and quiet that can be found next to the busy life in the city.
Practical information
This walkingtour is only spoken in Dutch.
The price per adult is € 8.00 and for children (6 to 12 years old) € 4.00.
You are kindly requested to be present 10-15 minutes before the start.
The walk starts from Restaurant 't Goude Hooft, Daily Groenmarkt 13. End point:

Hofje van Nieuwkoop at the Westeinde

.
The walk takes place every Tuesday and Thursday afternoon.
Would you like to hike on a different day and/or time, or with a group? Please contact Gilde Den Haag
To reserve?
You can request a Hofjeswalk for groups for a minimum of 4 and a maximum of 10 people for those days. For more information, please contact Gilde Den Haag +31 70 - 356 12 81.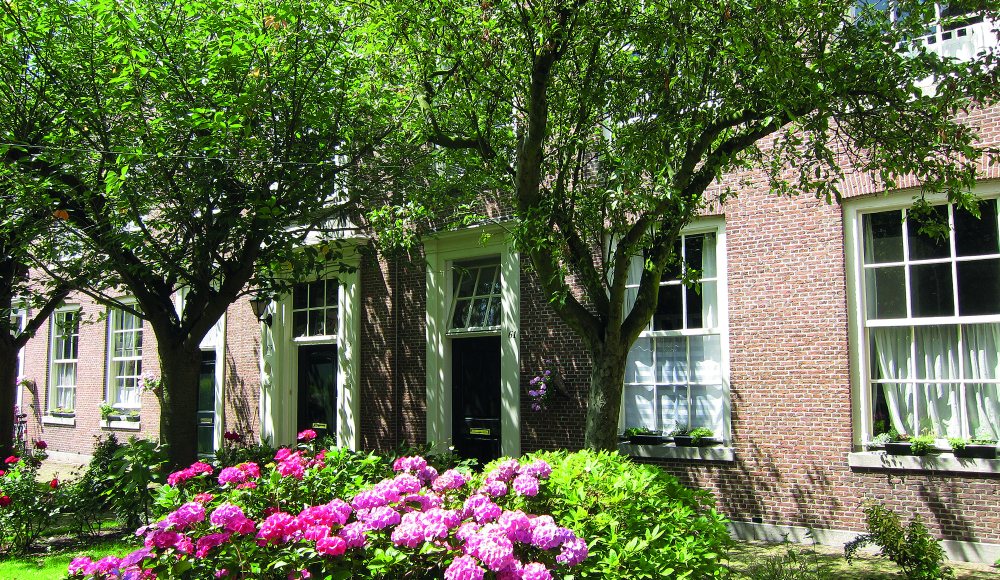 Unfortunately, this event has already taken place. A new date for the next edition is not yet communicated to us.
View all upcoming events in The Hague in the agenda overview