Opening hours of the shops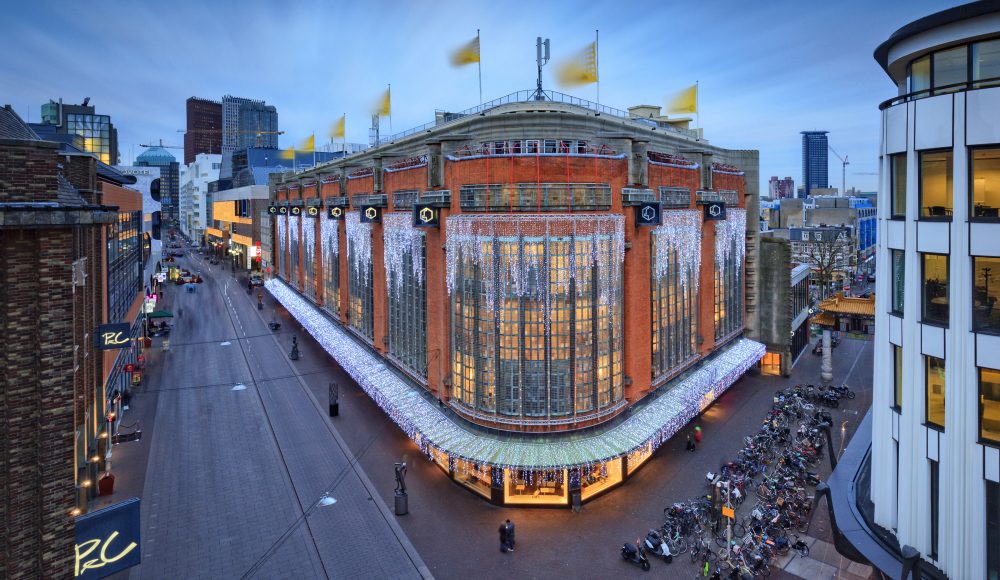 Most locations closed until January 14
Most locations are closed, such as:
Catering industry.
Cultural locations and locations for art and culture practice.
Zoos and amusement parks.
Places where people exercise indoors, for example gyms and swimming pools.
Non-essential stores, such as clothing stores, department stores, and hardware stores.
A few locations are open:
Essential stores, such as supermarkets, pet stores, drugstores, opticians and wholesalers, are allowed to open from 5 a.m. to 8 p.m.
Excepted services, such as a lawyer or notary, use the regular opening hours.
Click and Collect in corona time: what should you pay attention to?
Make sure there is enough space between yourself and other visitors in the city center.
Don't forget your face mask. 
Come alone and between Monday and Friday or in the morning. Then it is nice and quiet.
Pay with card.
General opening hours (non- Corona time)
The shops in the centre of The Hague are open seven days a week. Most shops are open until 6 p.m. on weekdays, but department stores such as the Bijenkorf and Primark in the Grote Marktstraat have longer opening hours. Every Thursday it is shopping evening in The Hague city centre and most shops are also open on shopping Sundays. During most holidays there are also extra shopping Sundays and evenings, and the museums in The Hague city centre also open their doors. Food shops are generally open earlier.
These are the general opening hours that most shops in the centre use:
Monday: 12 - 6PM 

Tuesday: 10AM - 6PM 

Wednesday: 10AM - 6PM 

Thursday: 10AM - 9PM 

Friday: 10AM - 6PM 

Saturday: 10AM - 6PM 

Sunday: 12 - 6PM 
Always check the website of the relevant store for the exact opening hours.
Do you want to know which new shops and restaurants are coming to the city centre? Follow the city of The Hague on Facebook and Instagram.