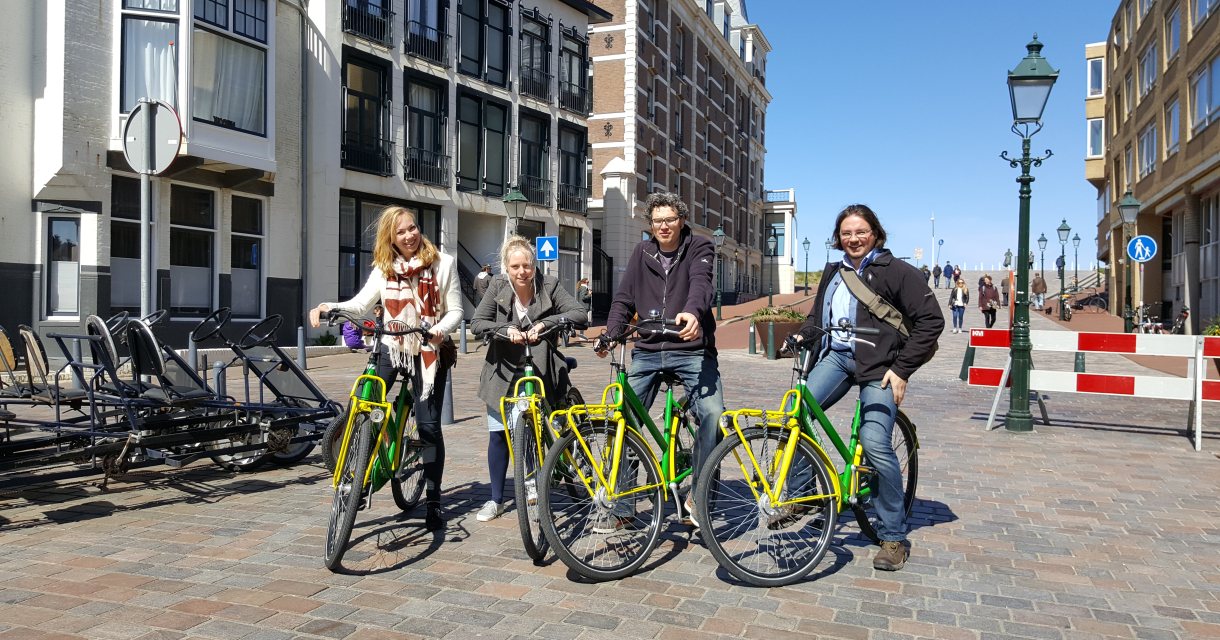 The Haagsche Stadsfiets provides (guided) bicycle tours and delivers bicycles throughout the Netherlands; price on request. Extra facilities per bicycle: double locks, helmets, single/double bags, cycle routes and other accessories. Haagsche Stadsfiets also has electric bicycles, electric scooters, electric steps, scooters, touring bikes and child-friendly rental options, such as children's tandems, children's bicycles, child cargo bikes, child seats, etc.
The Hague City Bike Pick Up & Bring Back
Are you from outside The Hague? Then rent a Haagsche City Bike! The green-yellow bicycle with a practical transport rack and/or crate can be picked up at 2 locations in the city center and on the beach. Conveniently, the bicycle does not have to be returned at the same location. A subscription is not necessary either; everyone can rent a Haagsche Stadsfiets for € 8.50 (coaster brake) and € 10.00 (three gears). These are the locations where you can pick up and return the striking Haagsche Stadsfiets:
Pick up and return:
Bierkade 18B (Center/City Centre)
Keizerstraat 27 (Scheveningen Beach / Scheveningen Beach)
Bike sales
Second-hand top quality bicycles including a 3-month warranty; every low season from November 1 to April 1.