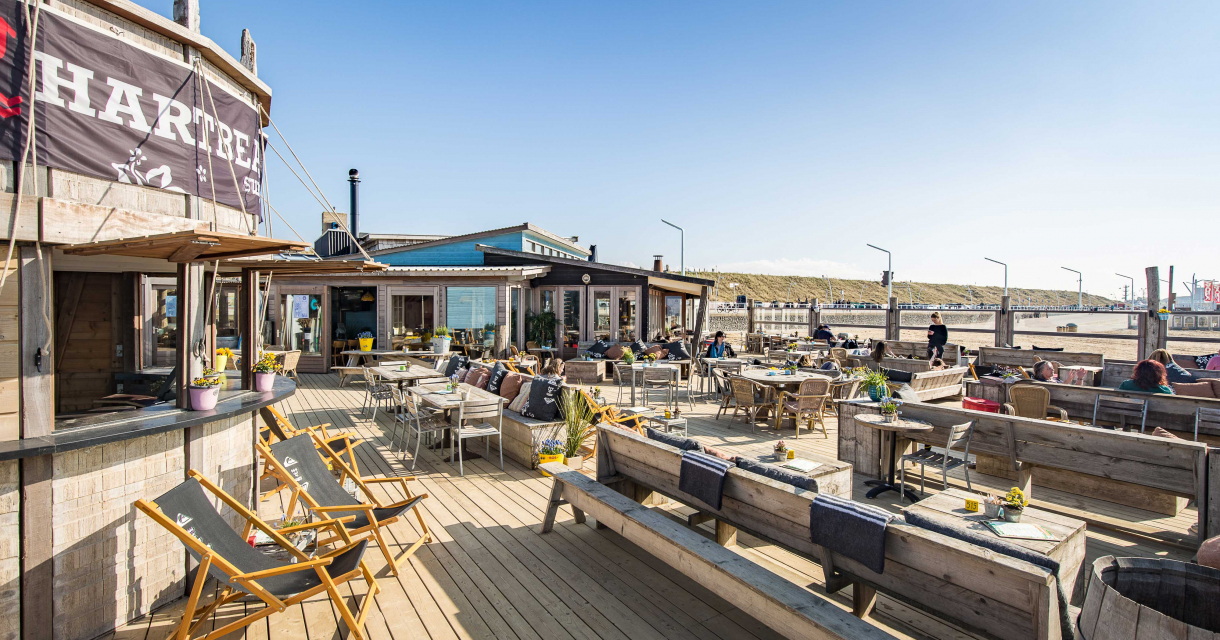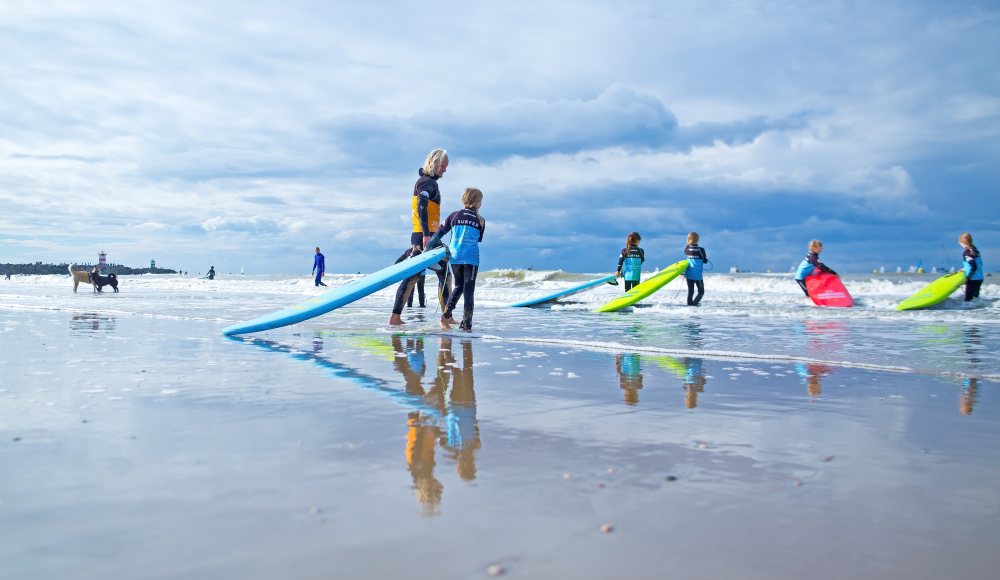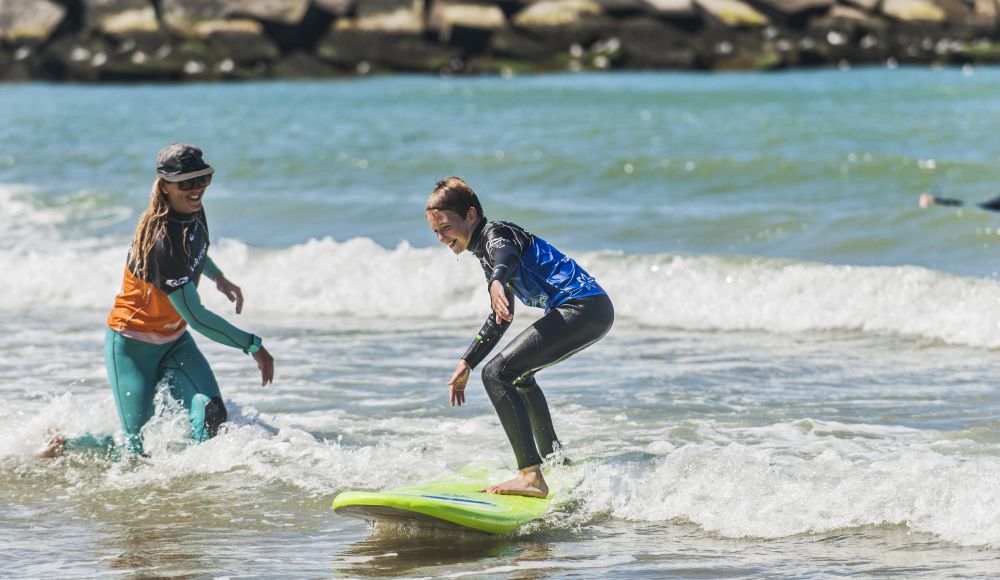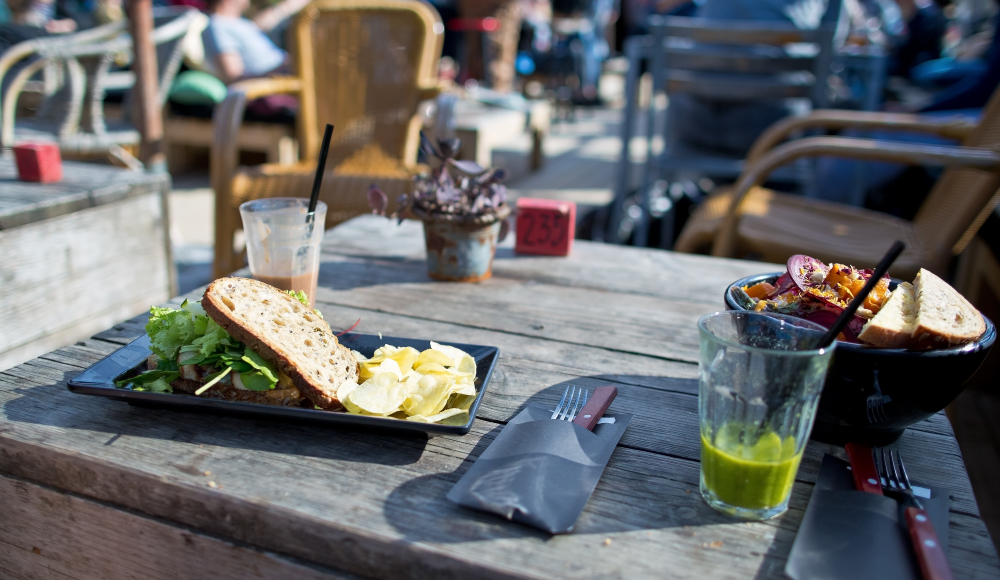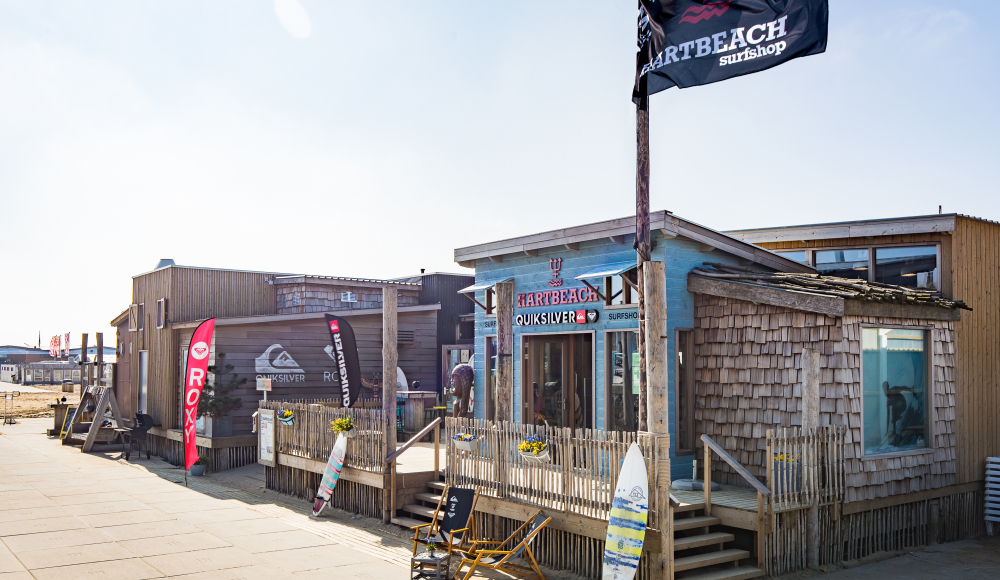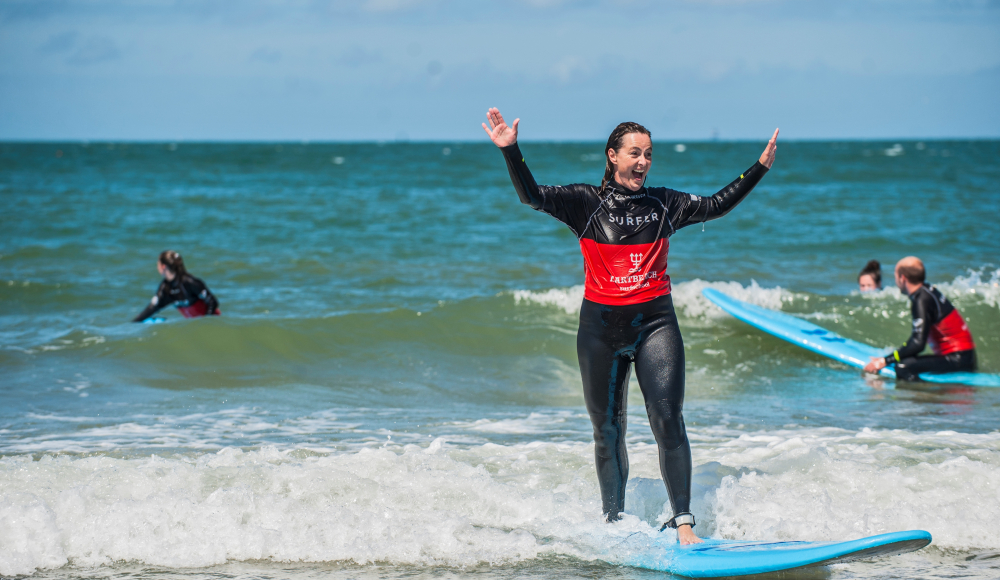 Sun, sea and surfing, the perfect mix for sports and fun. At the first introduction to the sport you can book a surf lesson for two hours. Attention is paid to the basics of surfing, safety rules and under the guidance of our instructors you will learn to surf your first real wave!

Surf Shop
Since 1971 the Hart Beach Surf Shop in Scheveningen has been a specialist in the area of surfboards and wetsuits and is the largest surf shop in northern Europe. It also has the most extensive clothing and lifestyle collection of all the best-known surf brands. The Surfshop Outlet is propped full with cool discounted clothes and wetsuits.

Surf School
The Hart Beach Surf School is located on the beach near the Scheveningen lighthouse. Experienced instructors will teach you the basics of surfing. You can also rent boards (surboards, stand-up paddle boards, bodyboards, skimboards) and wetsuits here. Hart Beach has been giving surfing classes on Scheveningen Beach since 1984. Thanks to its sandy floor, Scheveningen beach is the ideal spot to learn how to surf.

Hart Beach Club
The Hart Beach Club is a great place to hang out and enjoy a cup of cappuccino, fruit shake or burger. It also has changing rooms, warm indoor showers and lockers for you to store your stuff.

Scheveningen: four seasons long 
In Scheveningen there's a wealth of activities for young and old four seasons a year. At the Netherlands' most famous coastal attraction, The Pier, you can visit a cosy market almost every weekend. After a refreshing walk along the beach, drop in at the restaurants and cafés on the boulevard and the year-round beach clubs to enjoy a delicious dinner with a view of the sea. Nearby SEA LIFE Scheveningen is a must for a day out with children. The Pathé cinema, Circustheater and Holland Casino guarantee a great evening out in Scheveningen. The historic city centre of The Hague is only fifteen minutes from Scheveningen beach! 

Directions 
Hart Beach is located throughout the year at Scheveningen beach parallel with the lighthouse. The beach pavilion is easy to reach by car, public transport and bike. If you are travelling by car, the best route to take from the motorway is Scheveningen Haven. Parking is possible in the harbour or in the Noorderlijk Havenhoofd car park where The Hague Beach Stadium is located during the summer months. You can park your car free here during the winter months. 
Hart Beach is also easy to reach on public transport. Different trams run from Den Haag Centraal Station and Hollands Spoor towards Scheveningen, such as lines 1, 16 and 11, which stop on the boulevard. After the last stop for tram 11 you can walk to Hart Beach within five minutes.