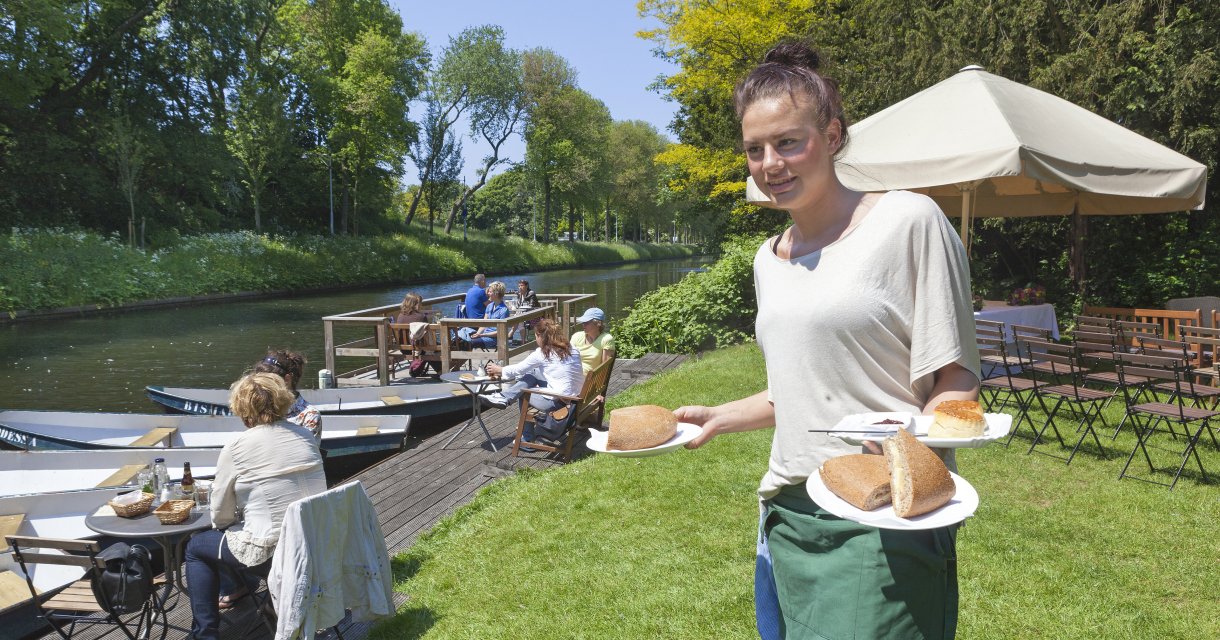 Favourites
Remove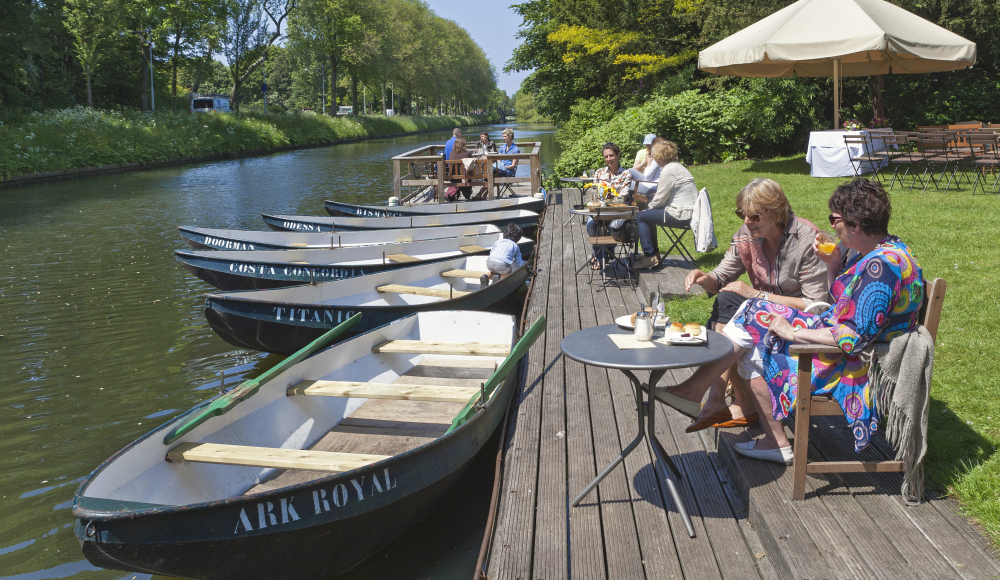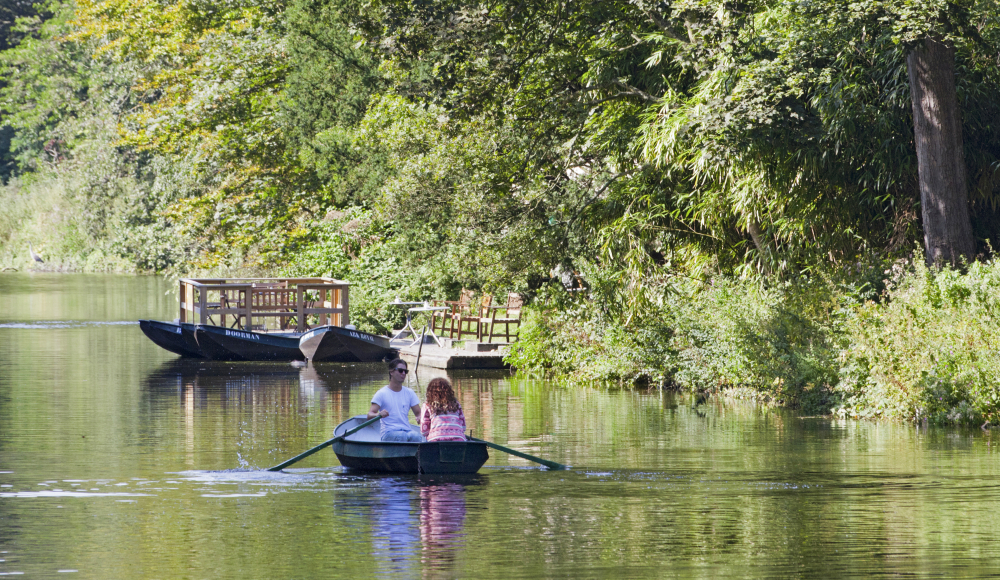 Prosecco and a little boat trip. Westbroek Park is one of the great green spaces in The Hague. The Rosarium, ponds and meadow playground make this park worth visiting.

Another good reason to stop here is tearoom de Waterkant, accessible by pond and the ideal answer to the business on the beach or city centre. Here you can sit down and relax on the grass or on a little boat. Order eco processo, tea or bring a picnic basket of your own. A guarenteed succes!

Chilly persons pay attention: due to the south facing secluded setting, the temperature is often several degrees higher than the rest of town.

The tearoom is open daily from 10:00 a.m. to 21:00 p.m. between 27 April and the third Tuesday of September. You can reach Waterkant either via the main entrance or by ferry from the Haringkade.