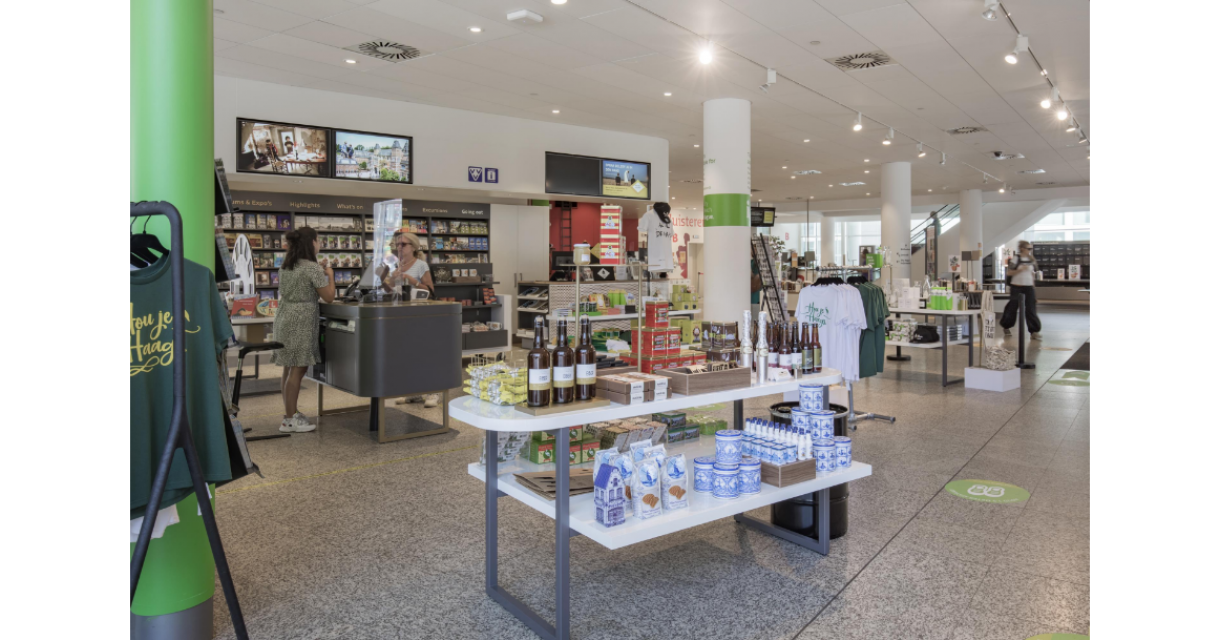 Bookmark
Remove
Haagse producten
The Hague Info Store verkoopt een uitgebreid pakket Haagse producten. T-shirts, caps met de Haagse skyline, Haags bier, en natuurlijk voor de snoeperts de Haagse Hopjes of de Haagse Kakker die tevens leuk zijn om aan iemand cadeau te geven! Het assortiment plattegronden, stadswandelingen, boeken over Den Haag, Holland souvenirs, tickets voor musea en attracties en OV-chipkaarten is uitgebreid als vanouds. Ook kan je bij ons excursies boeken denk aan o.a. verschillende wandelingen olv. gids, boottochten door de prachtige grachten van de stad maar ook de beklimming van de Grote Kerk en rondleidingen door de Tweede kamer & Ridderzaal zijn bij THIS te boeken.
Webwinkel
De The Hague Info Store heeft sinds kort ook een online webwinkel waar je vele (lokale) Haagse producten en lekkernijen kunt bestellen. Van plattegronden tot Haagse boeken en souvenirs. Ook hebben wij een speciaal voor ons ontworpen THIS merchandise lijn met shirts, tissueboxen en zelfs een toffe waterfles met de skyline van de stad. Mocht je niet in de gelegenheid zijn om onze winkel in het centrum te bezoeken, kan je dus heel handig altijd online een bestelling plaatsen.
Bestel je Haagse producten in onze webshop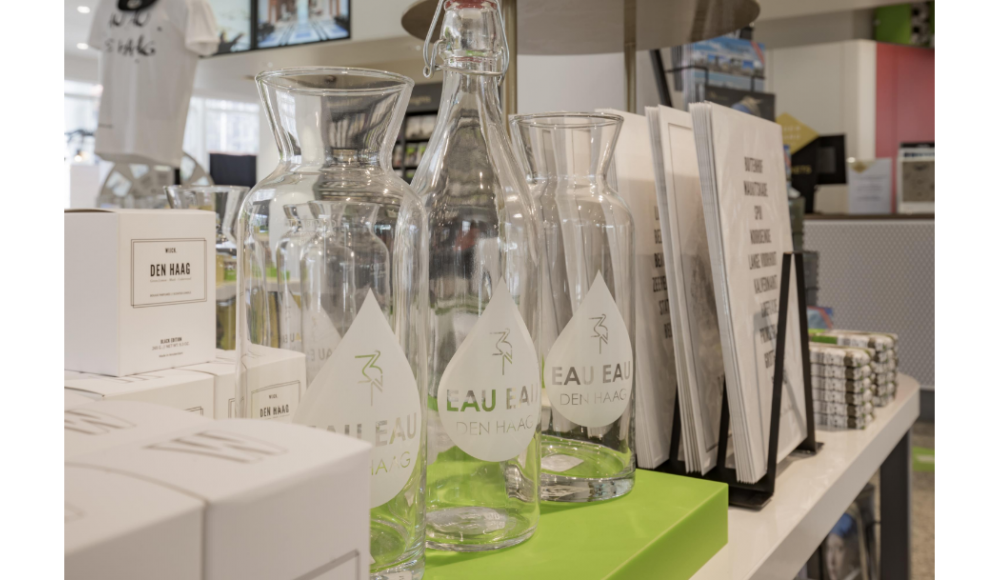 A visit to The Hague has to start with the VVV Tourist Information Office! Here you can obtain information and tips about The Hague, Scheveningen and Kijkduin. From attractions and excursions, to the night life and tucked away gems in the city: we are only too delighted to help make your visit to The Hague complete. VVV Den Haag is centrally located in the heart of the city and is easily accessible by public transport. 

VVV products 
Besides information about the city and the beach, other products can also be obtained from VVV The Hague: from street maps, city walks and public transport tickets, to souvenirs and VVV gift vouchers. At the main VVV branch in the city centre you can also book an excursion, walking tours, bike trips, boat trips and guided tours. We are a 'Pin Only' store. 

Excursions 
The excursions and guided tours on offer in The Hague and Scheveningen are endless. How about a city walk during which the secrets of the Parliament buildings are revealed? Alternatively, obtain an excursion especially designed for children? The VVV Tourist Bureau offers a range of city tours and boat tours in The Hague. 

VVV gift voucher 
The VVV gift voucher is the most popular gift voucher in The Netherlands. Of course! Everyone likes to get presents and to be able to choose what they want from more than 35,000 shops is even better. Would you like to make your VVV gift voucher even more personal? Then have it specially gift wrapped. As well as the popular VVV gift voucher, the VVV in The Hague also sells other vouchers such as the National Dinner Cheque, the Theatre and Concert Voucher and the Bol.com Voucher.

Getting there
The Tourist Information Office is situated in the city centre, directly in front of the tram stop for lines 1, 2, 3, 4, 6 and 17, and buses 22 and 24. Train stations The Hague CS and HS are only a 10-minute walk away. The Tourist Information Office is also very well accessible by car. Several parking garages in the city centre are only a short walk away from the VVV. The closest ones are: Parking Spui, Turfmarkt, Muzenplein, Veerkaden, Pleingarage, Lutherse Burgwal, Grote Markt and Parking Wijkhaven Centrum.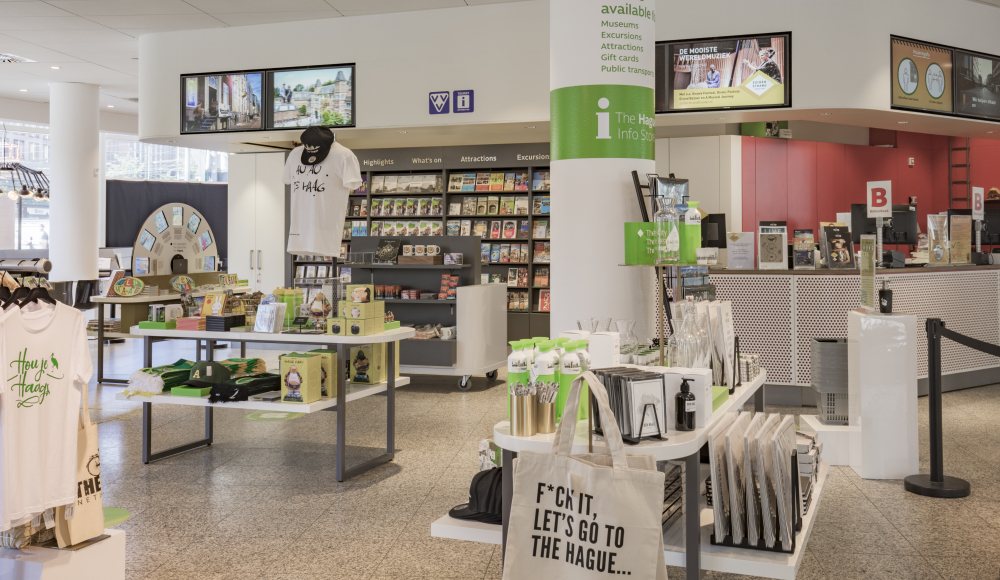 Bezoekadres (geopend van ma t/m zaterdag 12.00 uur - 17.00 uur)
Spui 68
2511 BT Den Haag
Openingstijden
Maandag t/m zaterdag : 12.00 - 17.00
Zondag: gesloten
Feestdagen: 12.00 - 17.00
LET OP: Bij de kassa van de The Hague Info Store kan alleen betaald worden met pin, creditcard, VVV-bon en of VVV-cadeaukaart.
Contact
E-mail: vvv@thehague.com
Facebook: facebook.com/thisisthehague
Instagram: @thisisthehague
Chat met Harry
WhatsApp: 06-55376853
Twitter: @thisisthehague
Wij zijn via WhatsApp en onze social media kanalen van Maandag t/m vrijdag tussen 9:00 en 17:00 uur bereikbaar.
Telefoon doordeweeks: Dinsdag t/m vrijdag  +31 (0)70- 361 88 60. In het weekend is de The Hague Info Store niet telefonisch bereikbaar. Op feestdagen wel van 10:00 tot 17:00 uur.