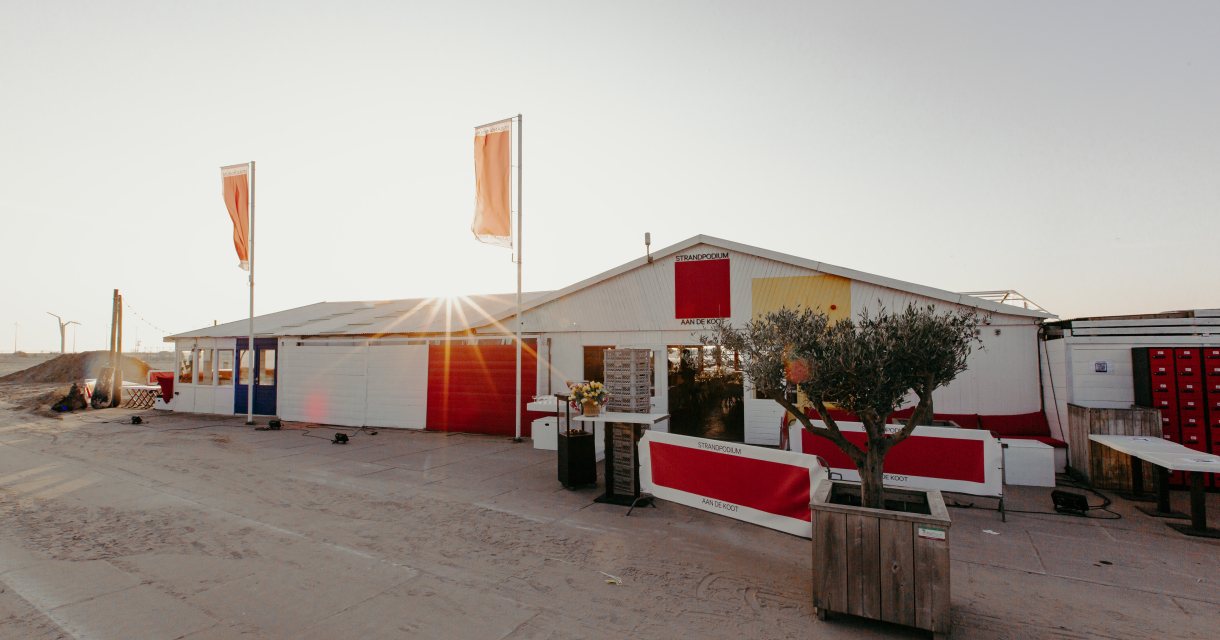 Aan de Koot is a Pop-Up beach stage where you can eat, drink and dance. A place with an eye for quality and a passion for simplicity.
Beach stage at the Koot
Straight forward, the friends of the Hague School were quickly done with that romantic painting that romanticized reality. Hendrik Mesdag and his friends painted the world as it is and they fully agree with Aan de Koot.
Here they serve the coffee black and the beer cold. Here they are honest in what they do. To the customer, to the climate and to the price. Everything you see is local of De Koot, Hague culture at its best.
Restaurant
Magnificent dinner? Aan de Koot is a loving bow to the French bistro, where the products and flavors shine in simplicity. So classics the Koots way; Bon Appetite.
Beach
Warm rays of sunshine on your face and an ice cold drink in your hand. At the Koot, Scheveningen beach is at its best.
Party
Do you want to dance? Then you are at the right place at Aan de Koot. Here the sun sets with the best DJs, good performances and surprising acts.
Accessibility
During the beach season, Aan de Koot is just in front of the Noordelijke Havenhoofd, where The Hague Beach Stadium is also located in the summer months. The beach bar is easy to reach by car and bicycle. By car it is best to take the route from the highway towards Scheveningen Haven and park literally in front of the door. The beach club is also easily accessible by public transport. Several trams from The Hague Central Station and Hollands Spoor stop near Aan de Koot.