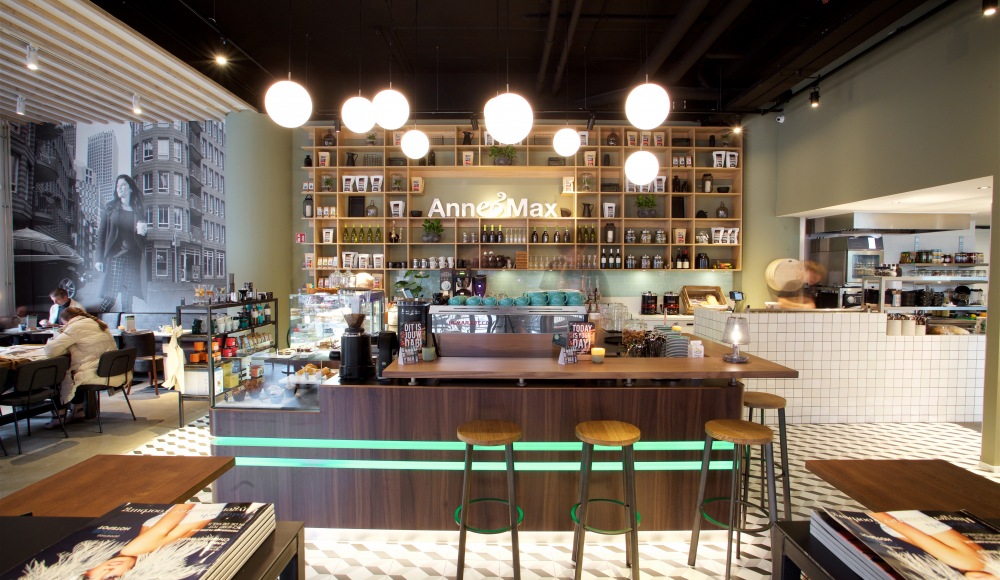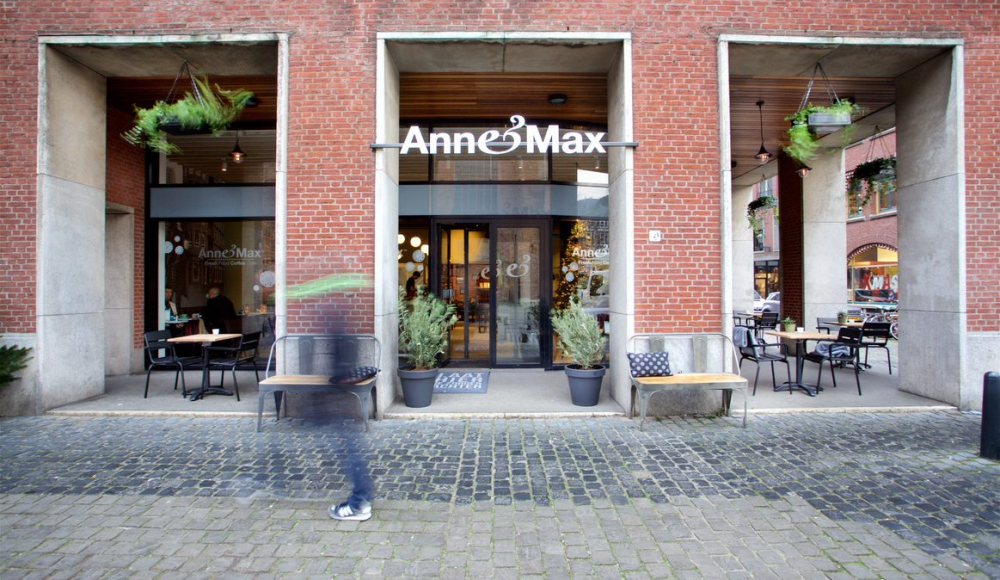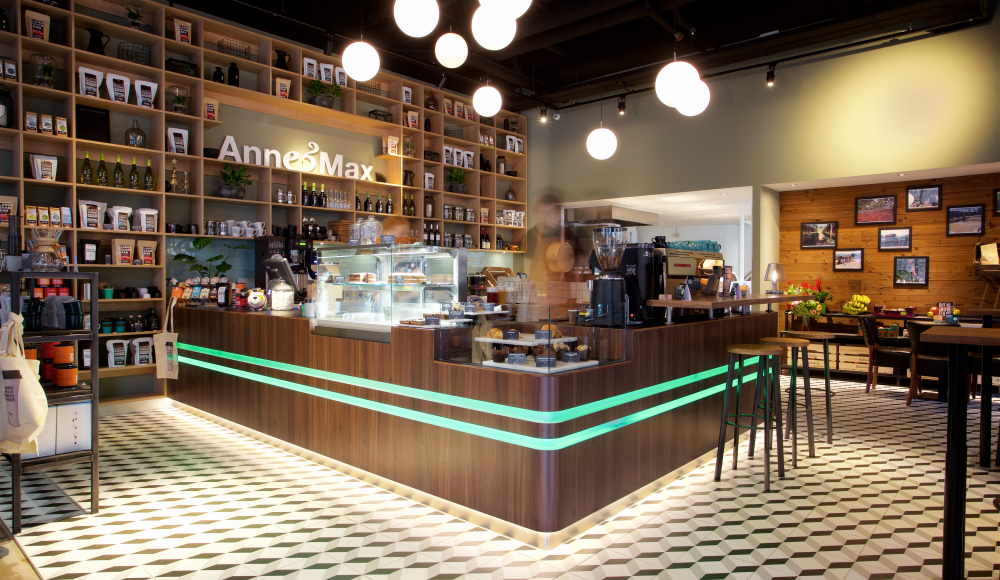 Right opposite the Grote Kerk, located in the "Oude Postkantoor", you will find Anne & Max Fresh Food & Coffee Café. Anne & Max is an attractive large living room in the city. A meeting place where guests feel at home every moment of the day. In an easy chair to read the newspaper, at the large reading table to catch up, at a table to work or at the bar for a quick espresso. At Anne & Max, you are welcome every day from 8 am (Sunday at 9). Of course for breakfast, coffee, and lunch but also for a high tea, high wine or just a nice wine or beer with savory snacks in the afternoon. Of course, there are power points everywhere and WIFI is available.

Honest, homemade and tasty
Anne & Max has nothing to hide. All products are produced under the guests' eye. The trained baristi pay full attention to cappuccinos, the warm croissants just come out of the oven while a large club sandwich is being prepared. On the menu you will find light, healthy, tasty and fresh products for every moment of the day. The cakes, scones, soups, sandwiches, and juices; everything is freshly made in our own kitchen. Anne & Max works as much as possible with organic, fair trade and traditional products. So that everything that tastes good also feels good!

Location
Anne & Max is centrally located amidst the busy shopping area around the Spui and the much cozier and very atmospheric Hofkwartier. Many found Anne & Max as a permanent meeting place at the beginning or at the end of an exciting day of shopping. But also many parties are celebrated here, from baby shower to corporate drinks.

Kerkplein
The historic Kerkplein is also the place where the beautiful monumental Grote Kerk and the old Town Hall, where many weddings are still closed, are located. Regular markets and festivals are organized on the square regularly. On the spacious terrace at the square, lunch is enjoyed and city visits are concluded with a delicious drink.

Accessibility
Anne & Max is easily accessible by car, public transport, and bicycle. Tram 16 passes by and stops less than a hundred meters from Kerkplein. Within walking distance are several parking garages, including the Torengarage and Garage Noordeinde.