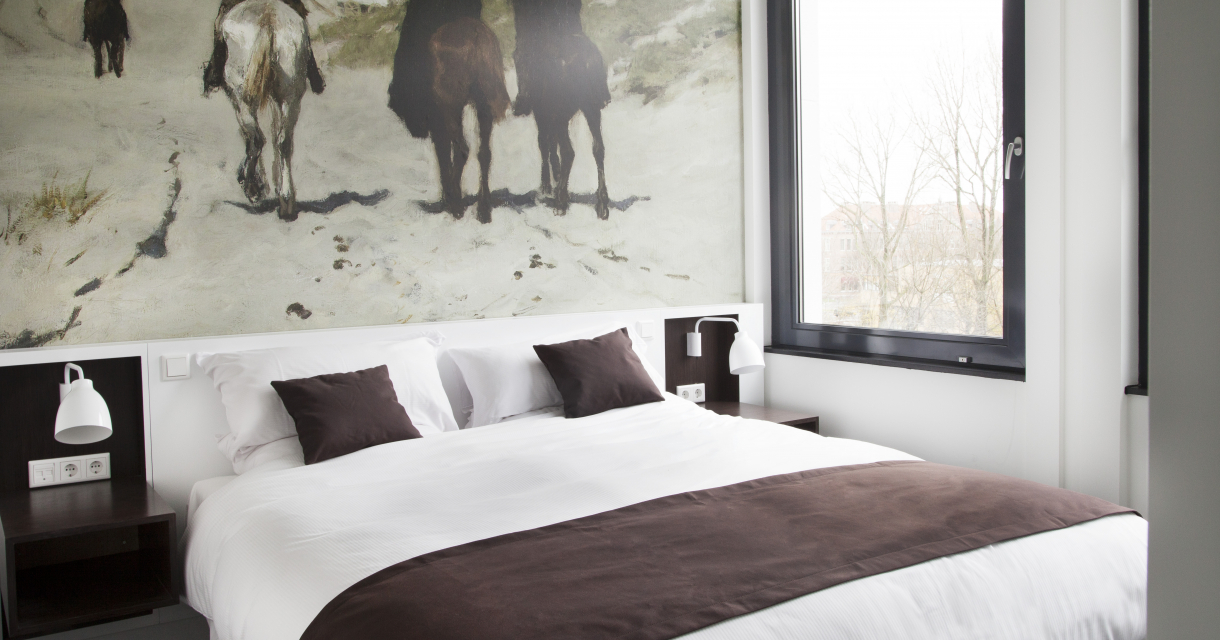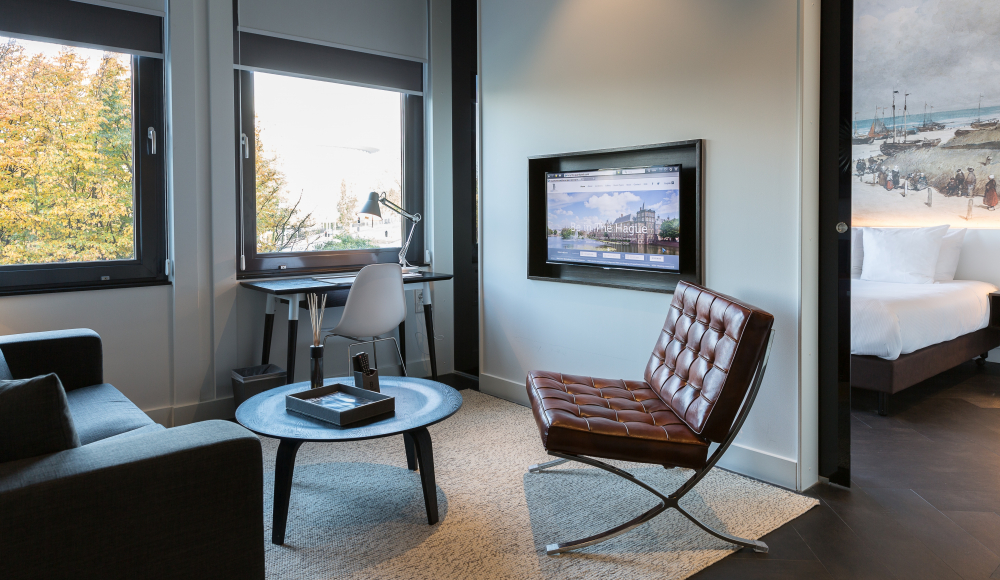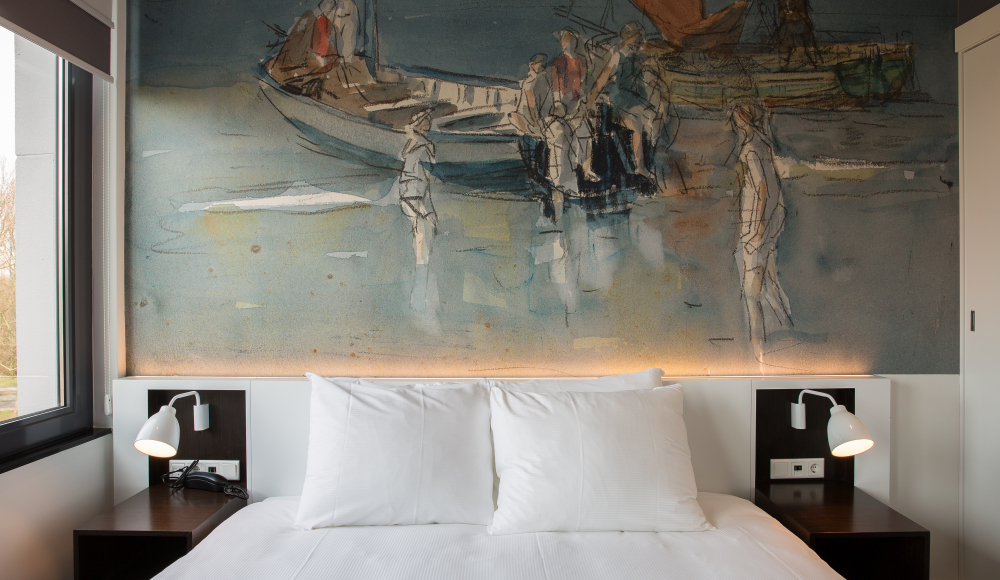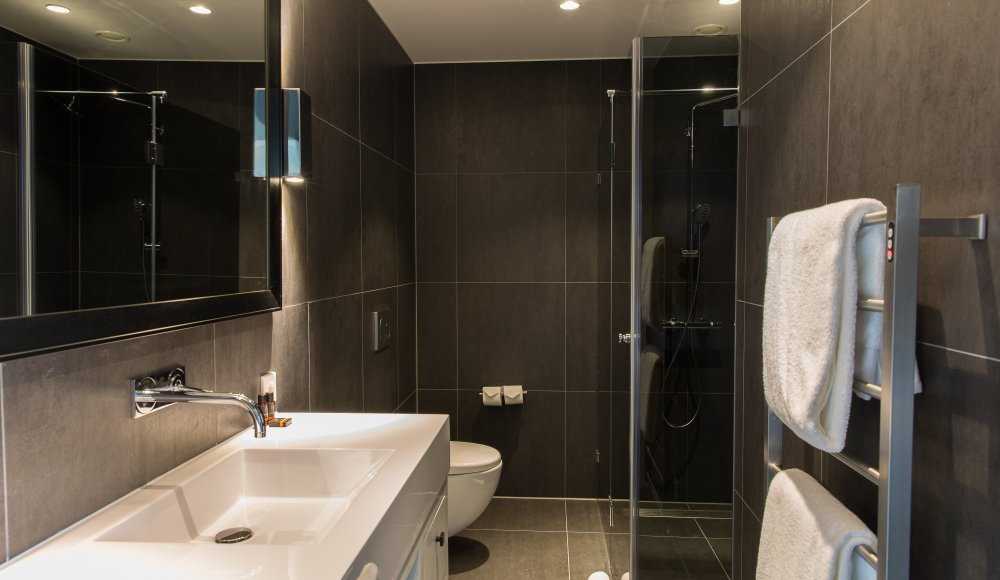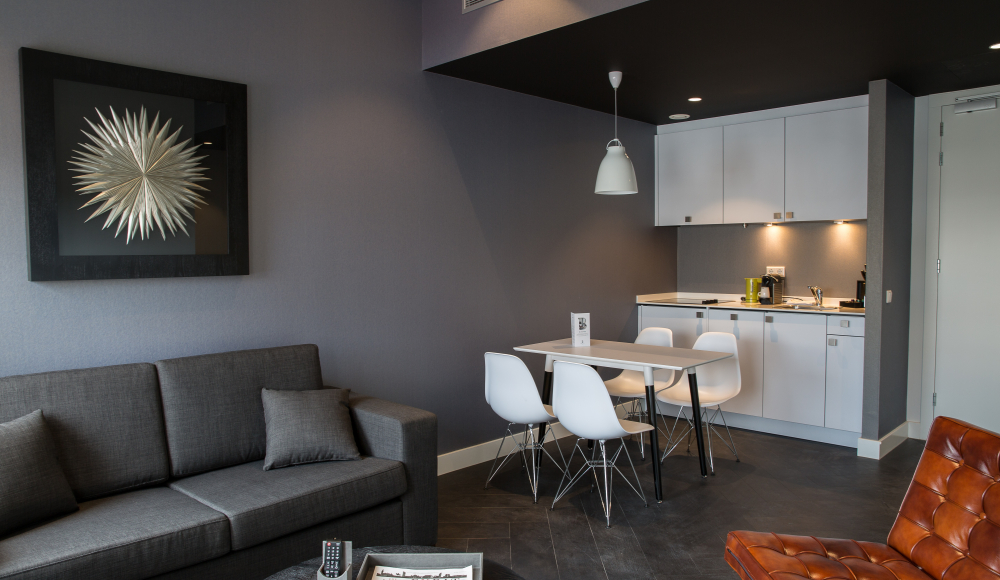 B-aparthotel Kennedy is located in the Statenkwartier in The Hague and within walking distance of the Gemeente Museum, the Museon, the Peace Palace and the World Forum. B-aparthotel Kennedy is one of two B-aparthotel residences in the Netherlands. Be a long-term or short-stay guest in one of Kennedy's 60 spacious accommodations, comprising 1 bedroom apartments and connecting studios.

Uniquely situated between the city and the coast, B-aparthotel Kennedy is a 10-minute bike ride from Scheveningen beach resort and a 8-minute bike ride to the city centre. Kennedy is only 45 minutes from Amsterdam Schiphol airport and Rotterdam The Hague airport. Both main railway stations, Central Station and HS, are easily accessible by public transport.

Be in the know
Be free. Be independent. Be in your own space. B-aparthotels offers weekend-retreaters, travellers and long-stay corporate city slickers the freedom to stay in spacious, serviced apartments or studio in key European city centres. Be in control. Be free to live your life, your way. Just be.

Be entertained
Satellite TV, fitness room, PlayStation 4 hire, and bike hire.

Be in touch
Private telephone, fast free Wi-Fi.

Be at ease
Air conditioning, fully-equipped kitchen, parking and electric charging.

Be serviced
Daily cleaning (7/7), washing & drying room, luggage room with lockers.

Be catered
Fresh breakfast with local products.