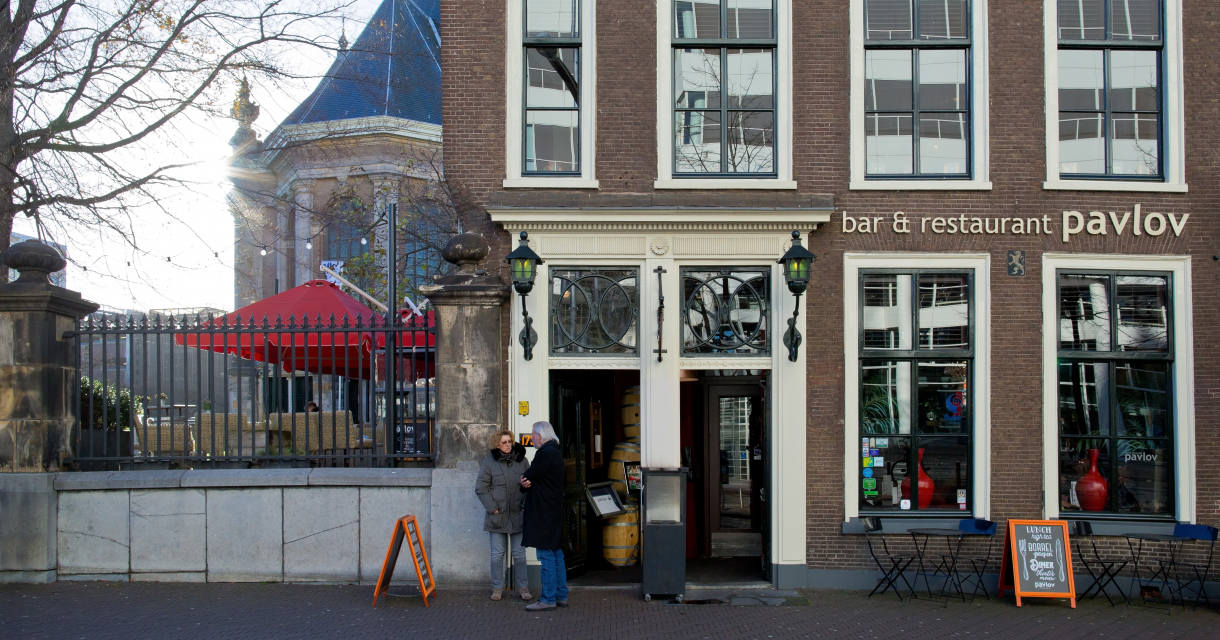 Bar & Restaurant Pavlov, located at the Spui in the centre of The Hague is full of character and is open for lunch and dinner seven days a week. There is a relaxed atmosphere here where you can enjoy a snack, drink, lunch, drinks, dinner, but also this location is used to organise meetings. The restaurant is tastefully decorated. In winter you can warm up by the fireplace and in summer the terrace offers a lovely place in the sun. Surrounded by cinemas and theatres, Pavlov therefore has a special theatre menu, especially for visitors who need to be on time to catch their show. On Sunday afternoons you do not have to leave Pavlov for culture elsewhere due to the fact that good jazz concerts are given here.
Live music
Every Sunday afternoon Equinox Jazz Productions hosts concerts of world-class Dutch and foreign jazz musicians. These performances are free to visit. Equinox Jazz Productions was founded in 2006 by Dan Nicholas from New York City. The motivation behind the performances is to take advantage of the rich Dutch jazz culture and in this way inspire people and musicians.
Events
Pavlov has a separate rooms for drinks, receptions, private dinners, weddings, meetings and presentations. Weather permitting, you can also make use of the terrace or enclosed garden. For both small and large parties, Pavlov can provide an extensive buffet, a multi-course dinner or lunch on request.
Location
Pavlov is centrally located on the Spui in The Hague city centre. The Central Library and City Hall are located diagonally opposite the restaurant. Pathé Spuimarkt, the Filmhuis and Theater aan het Spui are all next to Pavlov. In Grote Markstraat, one street away, there is plenty of shopping which can be done before or after having a cup of coffee at the restaurant.
Accessibility
Five different trams and three buses stop within a three-minute walk away from Pavlov. Are you arriving in The Hague by train? Then you will be here within a short ten-minute walk from the central station. We would recommend parking your car at the parking garage at the Turfmarkt.