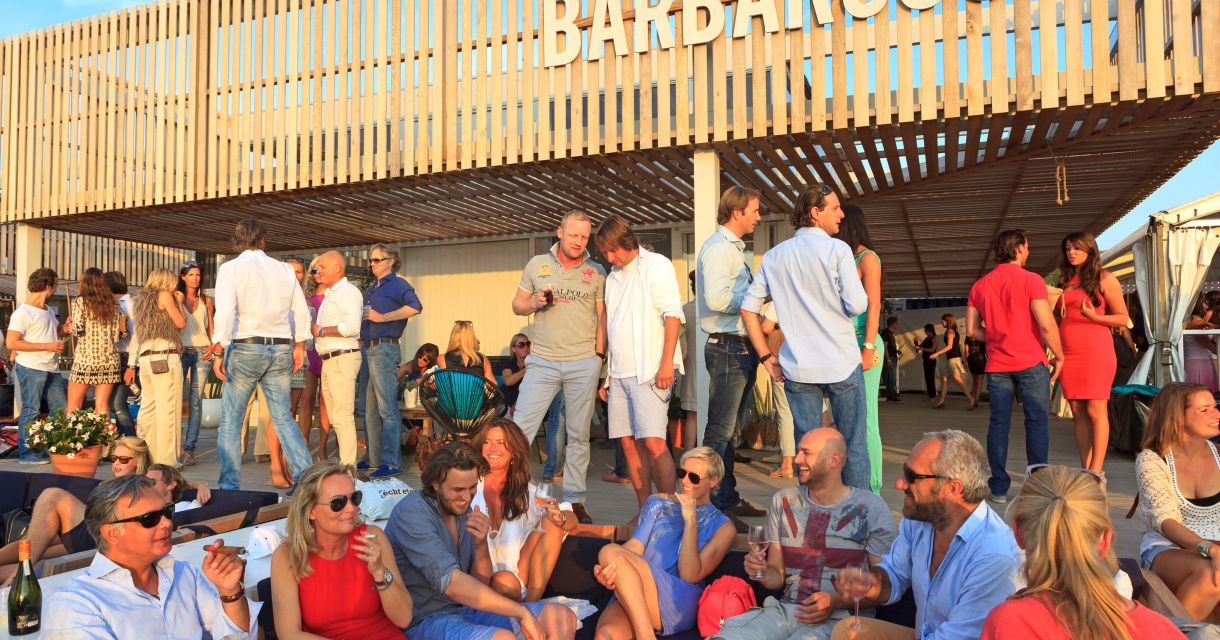 Barbarossa is a beautiful, almost restaurant-looking beach club on the lively Zwarte Pad of Scheveningen. This sleek beach pavilion, with many natural elements and large windows, immediately gives you a relaxed feeling. Quality and a relaxed atmosphere ensure the ideal day out on the Zwarte Pad. From parties and weddings to a cozy family lunch and dinners, Barbarossa is at home in all markets and provides beautiful memories on this nice piece of beach in The Hague!
Food and drink
The menu of Barbarossa is filled with many luxurious dishes, high quality ingredients and dishes contribute to your breakfast, lunch or dinner being of star quality. Enjoy traditional Mediterranean and Asian cuisine at this beach bar while enjoying a delicious glass of wine. The beautifully prepared dishes are a real feast for the eyes, but also certainly for the stomach. True food lovers can't beat their luck at Barbarossa!
Events on the beach
With its beautiful interior and large, open space, Barbarossa is the ideal location for events. From private occasions to business appointments, Barbarossa will arrange the entire program for you. Company outings are arranged down to the last detail and team building contributes to a fun, relaxed day, of course with a drink and snack at the end.
Barbarossa also provides you with the most beautiful baby shower, children's party, drinks and barbecue. But getting married here is also highly recommended. The Barbarossa team arranges your day down to the last detail.
Accessibility
Beachclub Barbarossa is easy to reach by car. For the beach, follow the signs for Scheveningen beach and continue until the Zwarte Pad. Parking is possible in the parking lot at Zwarte Pad (a two-minute walk away) or in the large parking garage at Zwolsestraat. Barbarossa is also easily accessible by public transport: various trams and buses have the Zwarte Pad as their final stop.