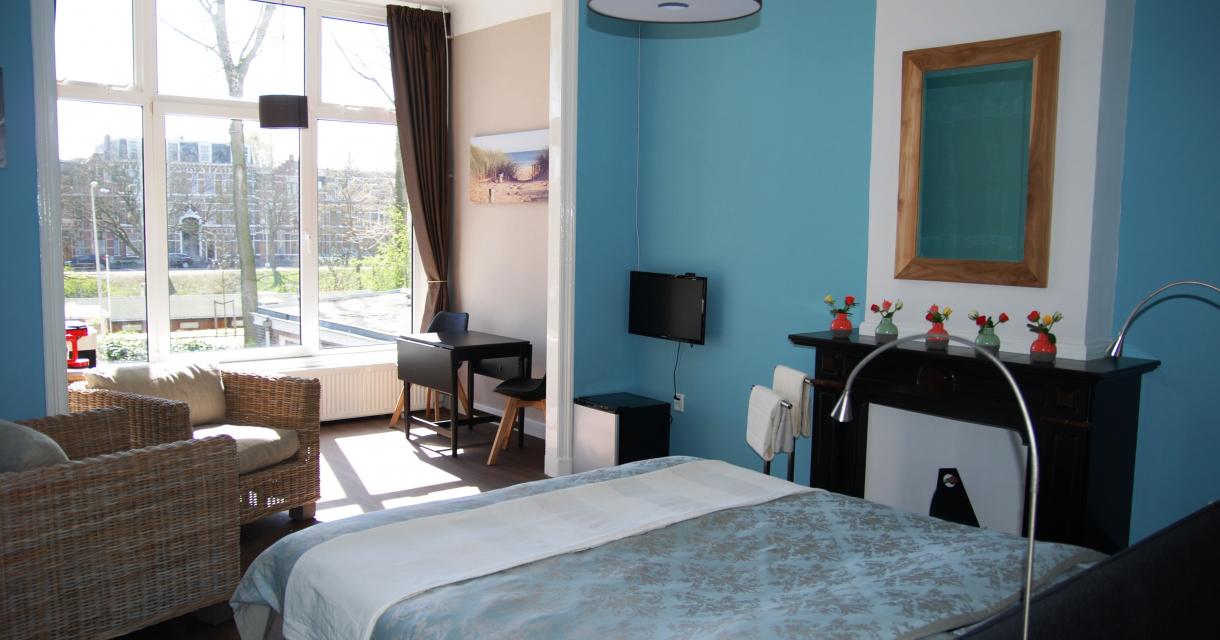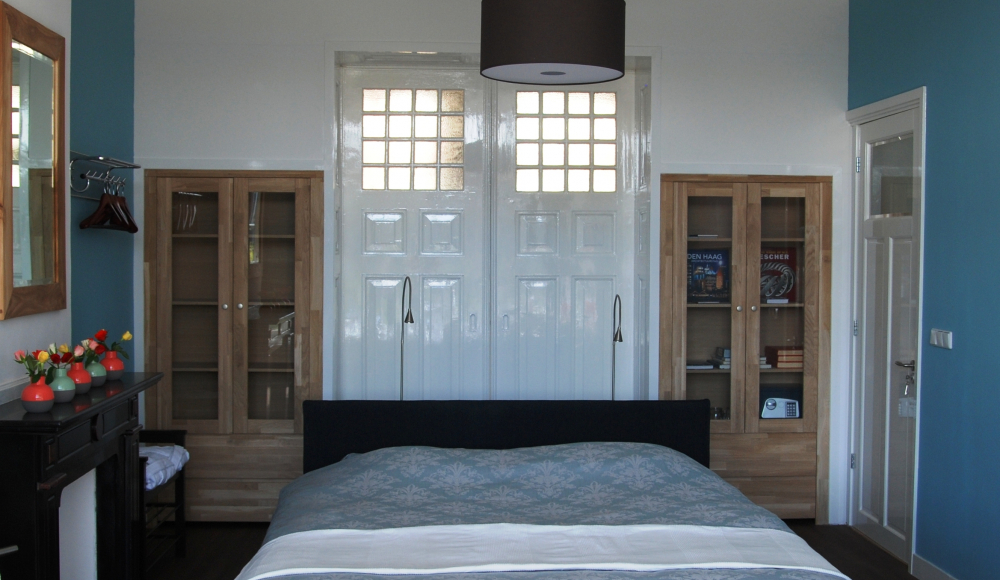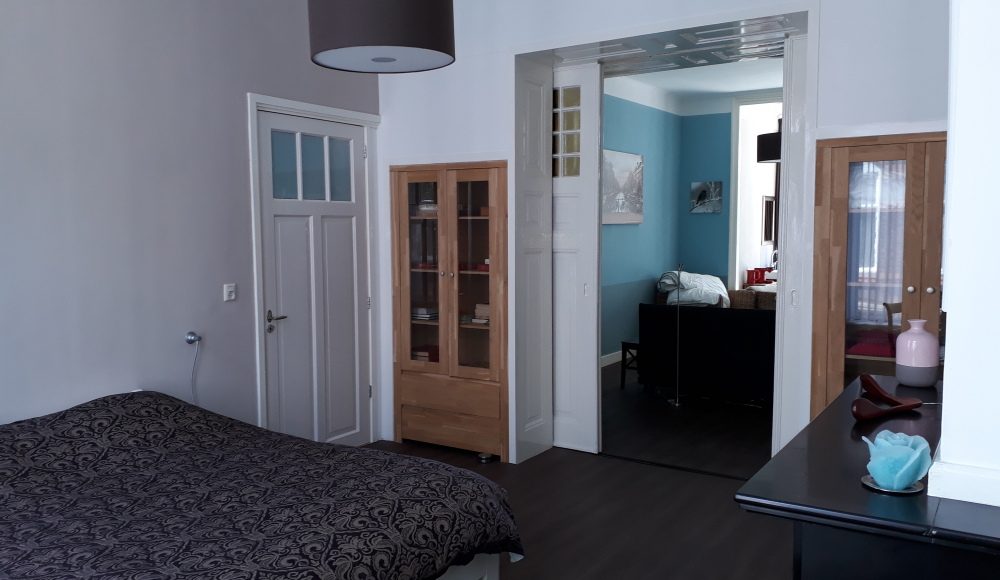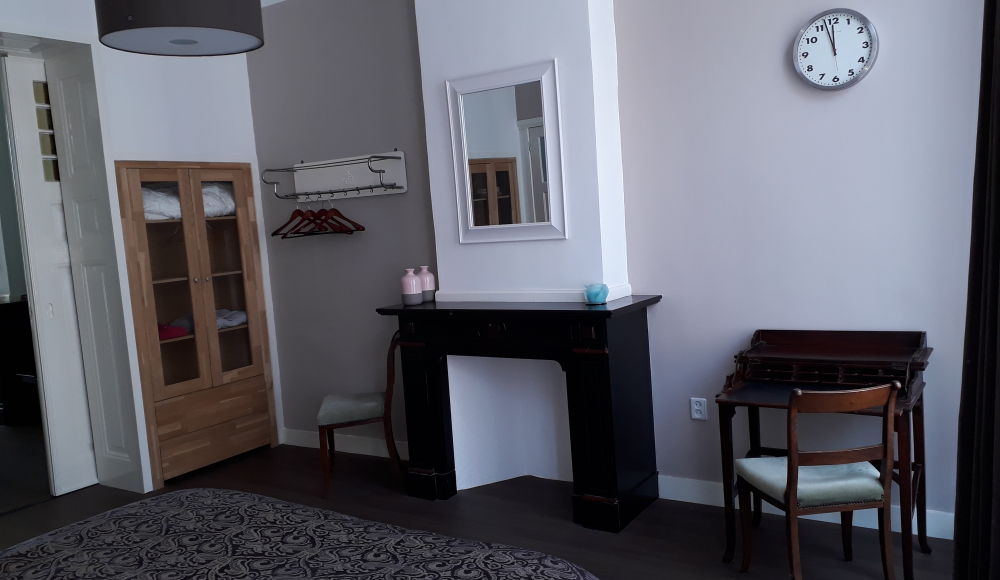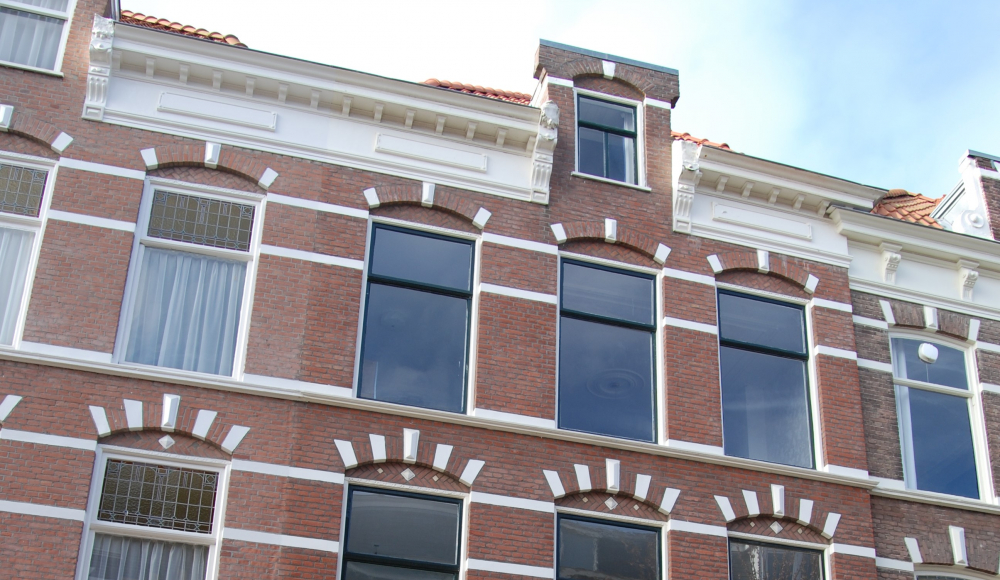 Welcome to B&B Obrechtstraat. The B&B is located on the first floor of a beautiful building from 1896. The owners live on the second and third floor.

With 1-2 pers. you will get the back room of the room (322 sq.ft on the South) at your disposal. With 3-4 the classic doors to the frontroom (215sq.ft) will be opened. You have your own comfortable (compact) bathroom with shower, wash basin and toilet on the other side of the corridor. Bathrobes and towels are provided. In the morning a delicious breakfast is waiting for you which you can have in your room. The stairs to the first floor are steep.

Around the corner there is the Reinkensstraat with nice shops and restaurants. The "Fred", GEM and the World Forum are nearby.
In 10 minutes time the tram will bring you in the heart of the Hague or to the beach. In thestreet you have to pay for parking. You can use our 4 citybikes for free at your own risk There is free coffee and tea in your room.