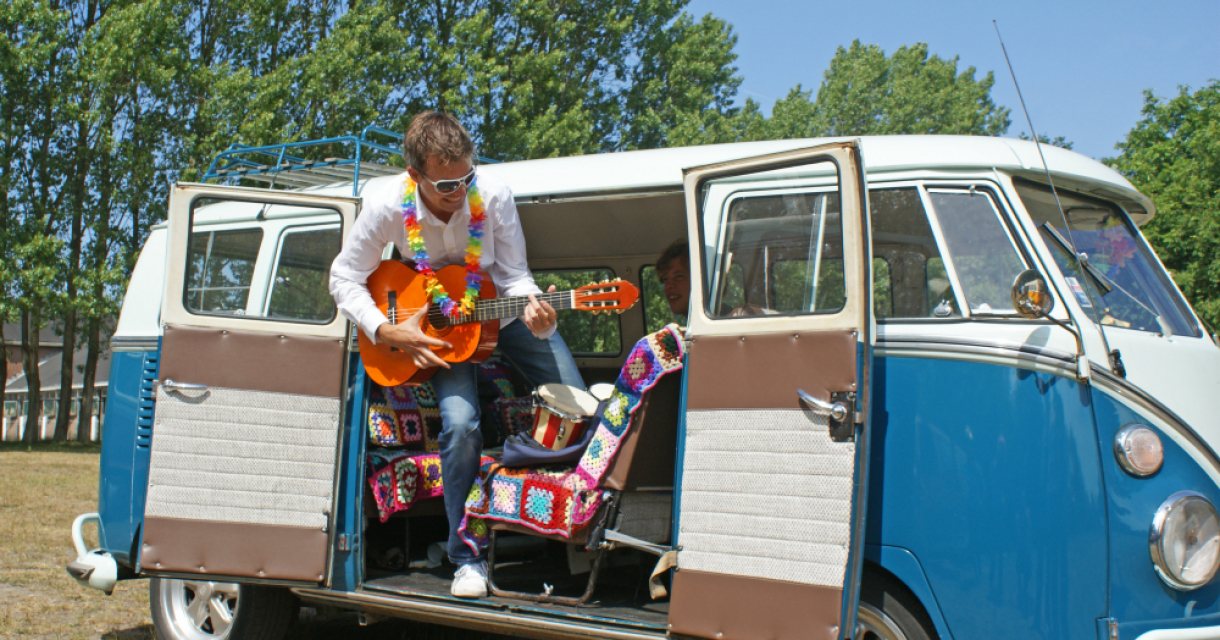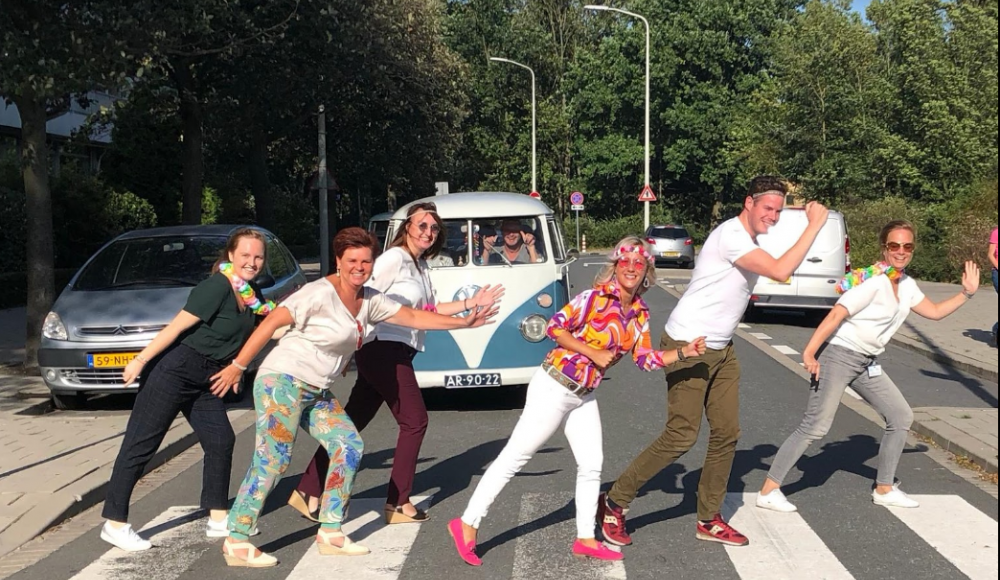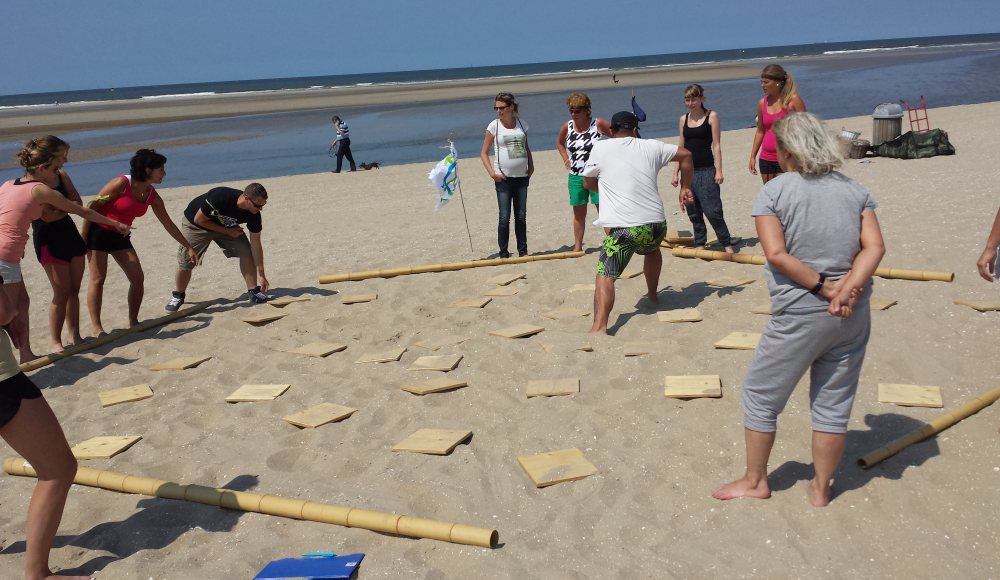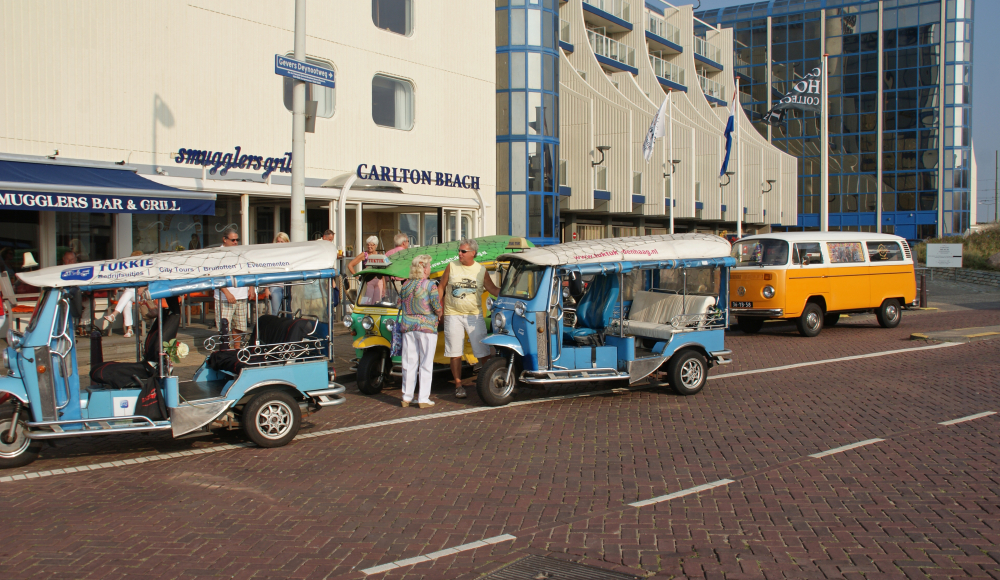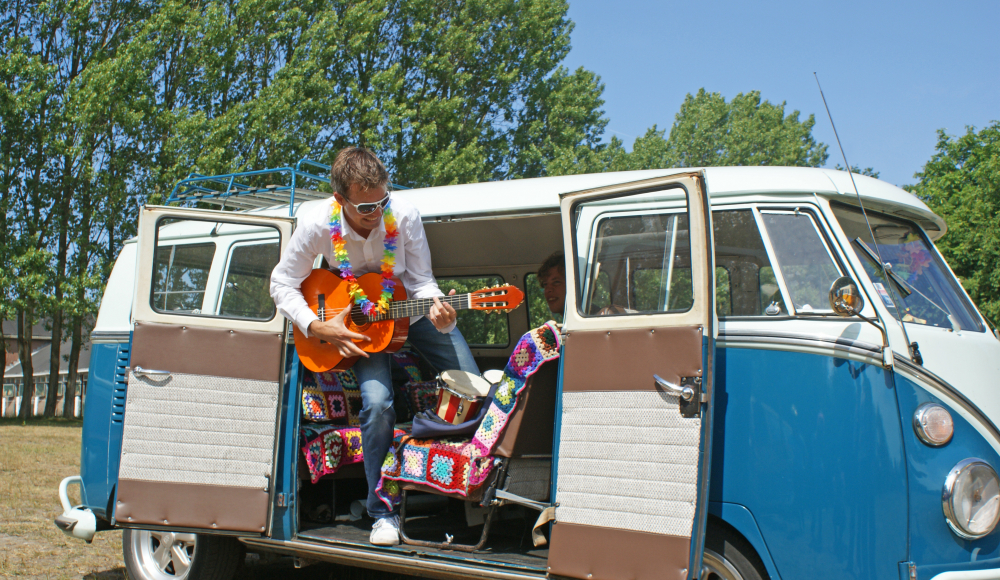 Be Event Group is the address for fun team building activities in the center of The Hague or on the beach of Scheveningen. Whether it concerns company days, bachelor parties or activities with family and friends.
Make original tours and trips with eco solexes, bicycles, TukTuk's, canal sloops and old-timer vans. Along the way you will receive typical The Hague assignments and you will learn interesting facts.
On the beach, Be Event Group offers great large-scale and small-scale activities. How about classic beach activities such as kite flying, sand sculpture workshops and farmer's beach golf? The Be Event Group is known for its 'Robinson Crusoe' games. It will be a real team day with the sports and beach day 'Most Beautiful Beaches of the World' in which rafting, surfing or supping are interwoven. If you are looking for even more exciting challenges, play the game 'Escape the Pier'.
Flower Power Tour
Experience the flower power period and take a tour with classic old-timer Volkswagen vans through The Hague and its surroundings. Complete with all known attributes, it promises to be a real sweet sixties party. Think of guitars, flower wreaths, bongos, colorful large sunglasses and music, everything has been thought of. The program consists of a knowledge quiz, composing a Flower Power team song and with classic route maps you give instructions to the driver to reach locations.
Oldtimers Tour
Step into a T1 or T2 van and the group outing through The Hague can begin. Puzzle together with your team in a special app to find the route to locations. You pass on the directions to the driver. At each location you will receive a special group assignment from an employee of the Be Event Group. That can be a music quiz, but 'van bowling' is also possible.
Be Event Group
Since 1996  a successful organization for group activities in the city center or on the beach of Scheveningen. In the meantime, a name change has taken place from Glope Events to the Be Event Group. They stand for group tours and activities with their own character, a good dose of fun and a clear planning. They have also opened the doors for training weekends, events/meeting locations and programs for the business market.
From small-scale business events to large groups and from families to conferences. Be Event Group makes it an unforgettable experience.
Get inspired on the website www.beeventgroup.nl. They are happy to help you while enjoying a cup of coffee, face to face, online meeting or by phone and email.