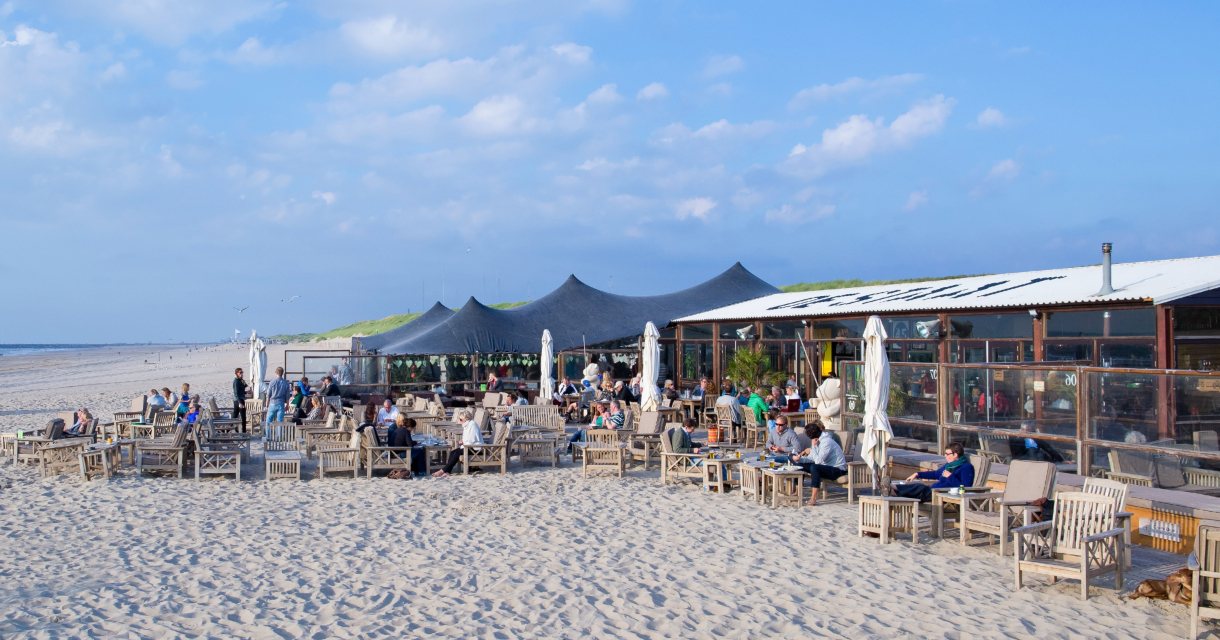 Favourites
Remove
De Staat ('The State') on the Zuiderstrand of The Hague is the place to be for everyone who appreciates a relaxed atmosphere and excellent food. Due to its quiet location on the southern part of The Hague's beach, there are not many tourists. In 2011 De Staat was named the best beach pavilion in the Netherlands.

Kitchen 
De Staat's kitchen runs a biological menu inspired by the rich Italian kitchen, that offers you a delicious breakfast, lunch, brunch, dinner or BBQ experience. There is no service on the beach or terrace so you have to get your drinks yourself at the bar, but the beds and beach chairs are free to use.

South Beach 
Zuiderstand (South Beach) is one of the most beautiful parts of The Hague. Local inhabitants also refer to it as the peaceful beach, and rightly so. This is the peaceful and secret alternative between Scheveningen and Kijkduin, located immediately behind the dunes and for anyone who loves the sea and beach. This is why you will mainly see The Hague locals here - in addition to tourists who sometimes manage to find their way here.

Getting there 
Beach club De Staat can be easily reached by foot or bike from Markenseplein, which is approximately 400 meters away. Just follow the signs for strandslag 10 of the South Beach.