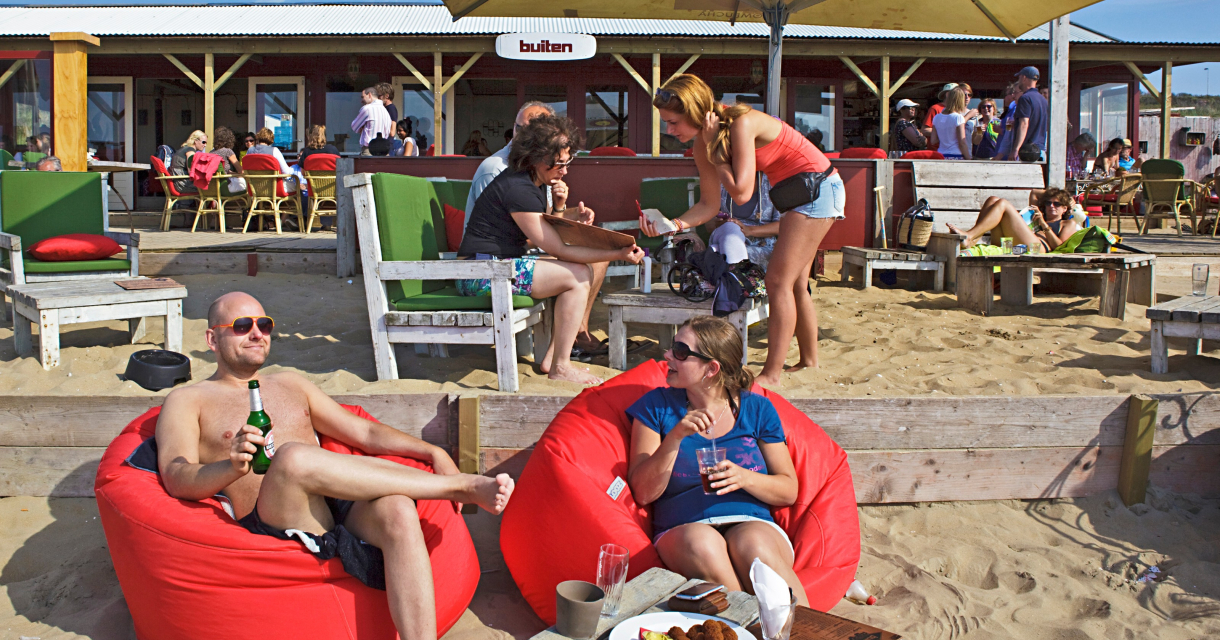 Beach Pavilion Buiten is located at the far end of the Zwarte Pad in Scheveningen. During the summer season it's one of the most relaxed and genuine beach bars in The Hague. Due to its location Buiten is less touristy than the beach to the left of the pier. 

Organic food 
Buiten offers organic food from the drinks and wine down to soups salads and main dishes. They even have organic dog food!

Getting there 
You can get to the Zwarte Pad by car or by public transport as well as by bike. If you're arriving by car, follow signs for Scheveningen-Bad and drive on until you reach the Zwarte Pad car park. The Zwarte Pad is also easily accessible by public transport: the Zwarte Pad is the last stop on a number of tram and bus routes. Coming by bike? On the northern side of the Scheveningse boulevard there is a guarded Biesieklette bike park. From the bike park you walk straight onto the Zwarte Pad!