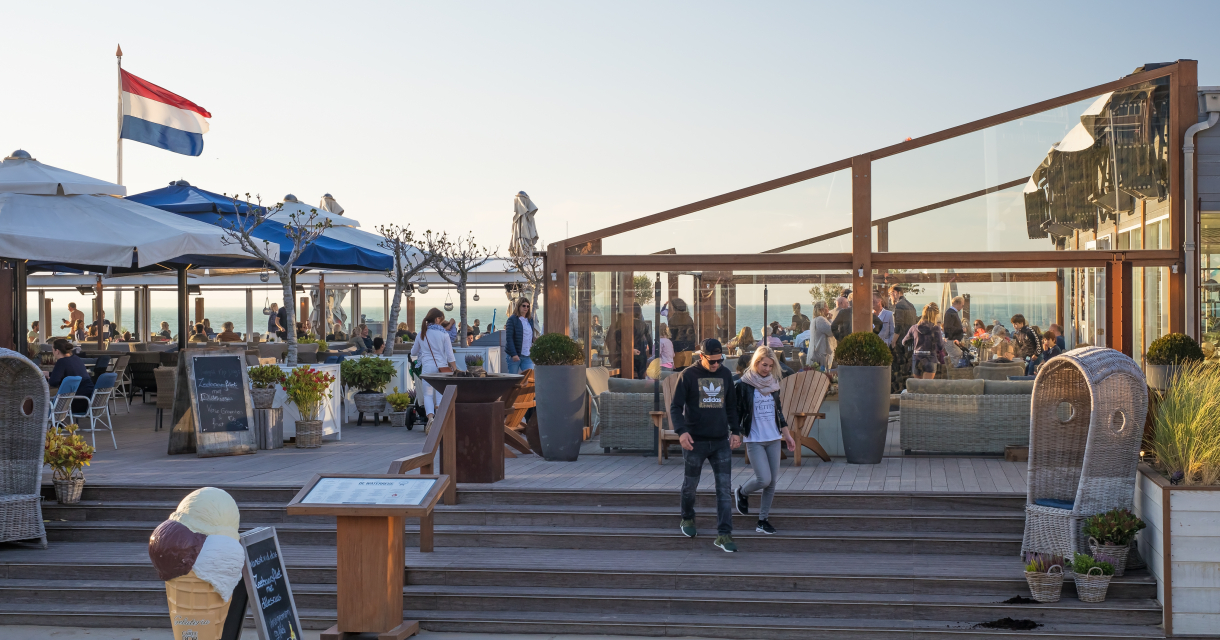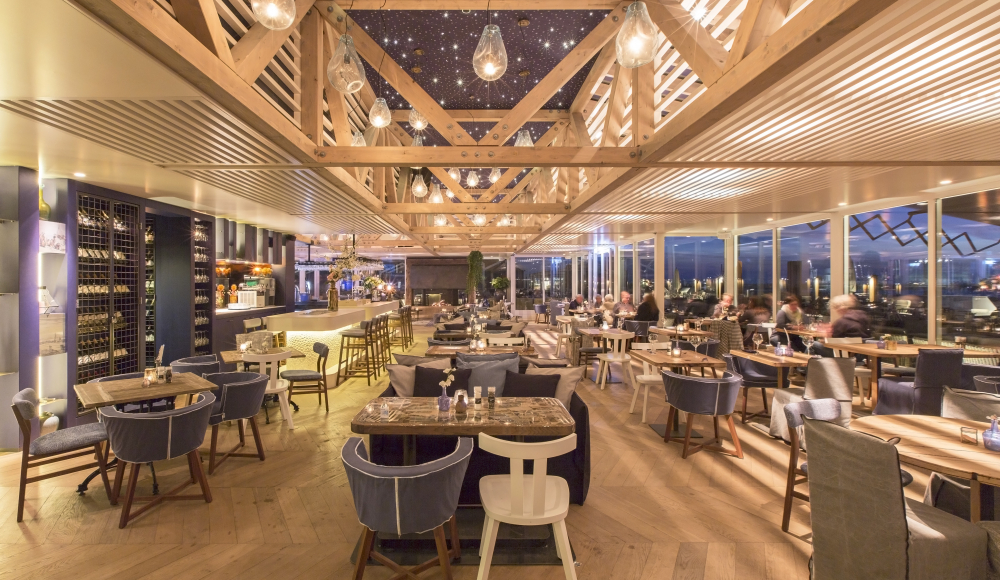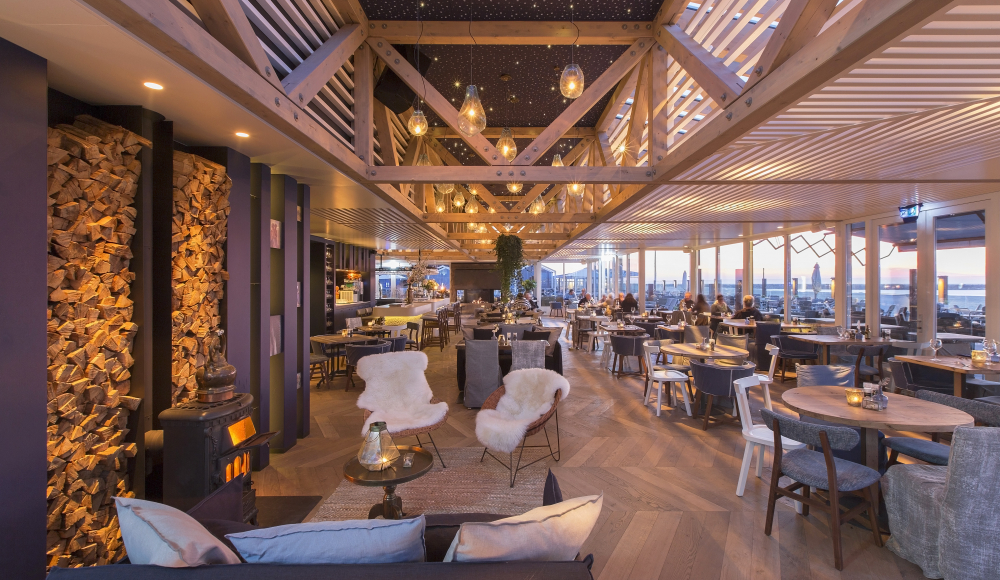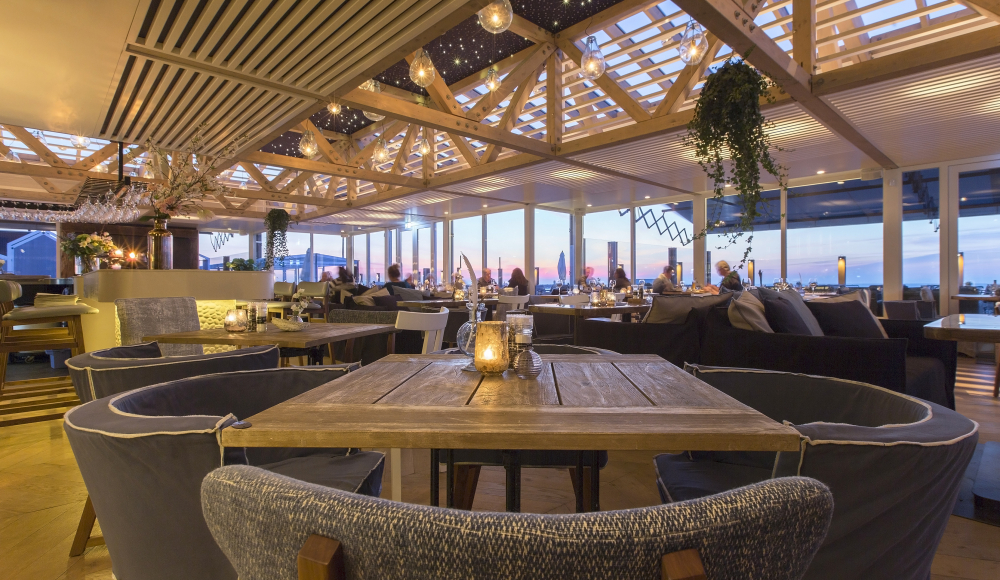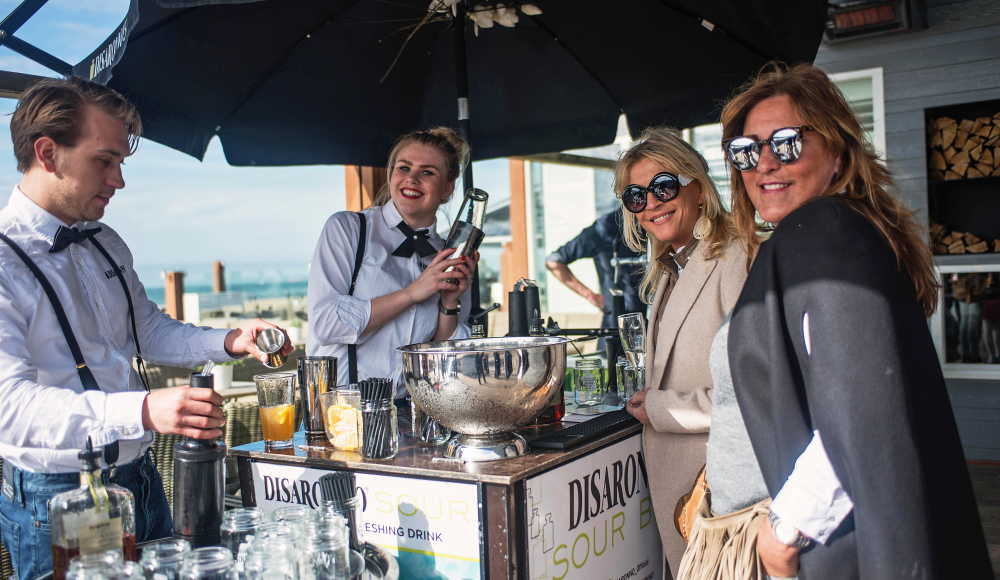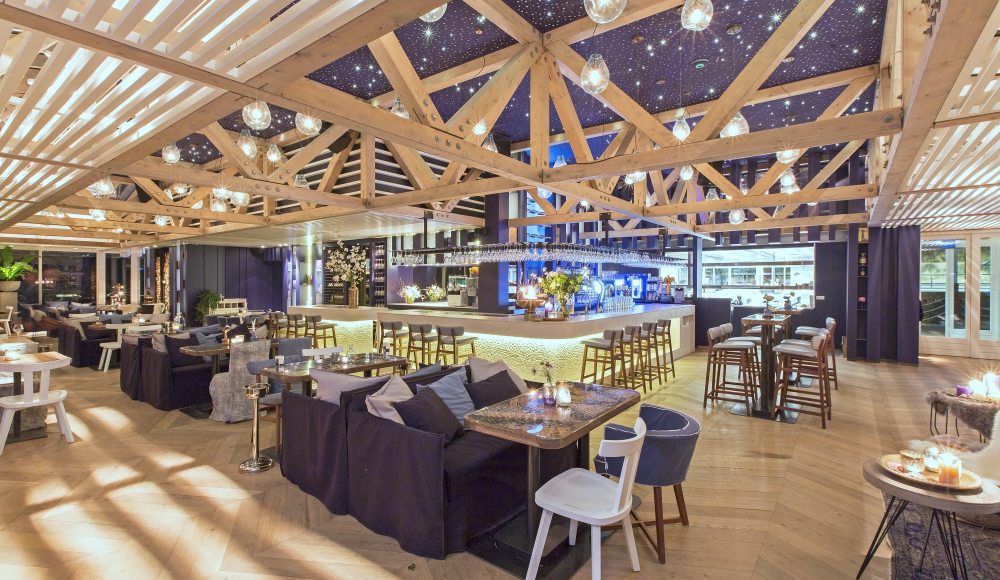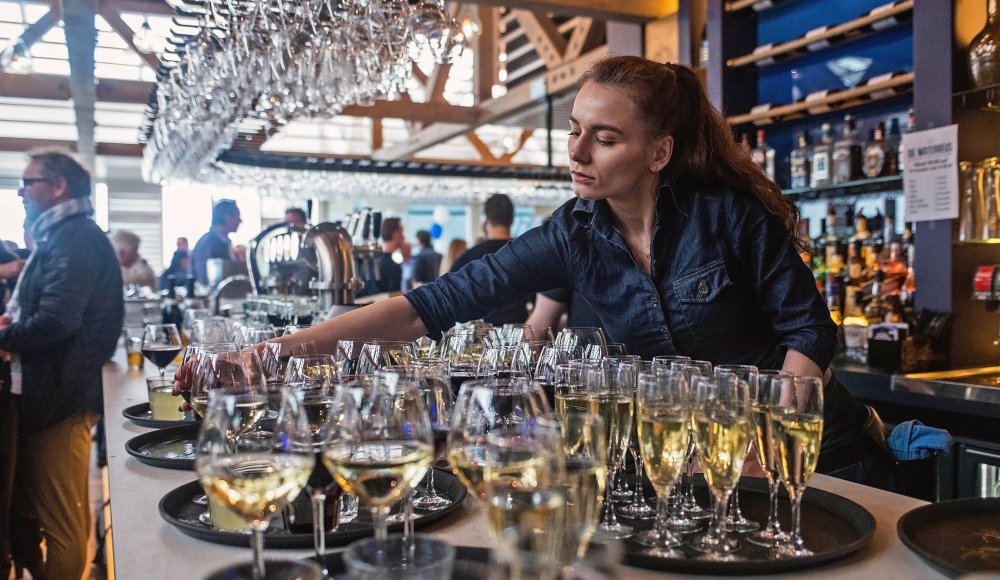 Beach pavilion De Waterreus has become a household name in Scheveningen. The well-known beach pavilion has been located parallel to the lighthouse for decades. Since 2016 you can even come here 365 days a year: as the first permanent beach restaurant in Scheveningen, De Waterreus is the perfect place to enjoy a delicious bite to eat and a sociable drink from summer to winter with a view of the North Sea. No wonder De Waterreus was voted Best Beach Pavilion in the Netherlands in 2016.

Trendy with a touch of Scheveningen
The winter-hardy location of De Waterreus was completely redesigned in 2016. The beach pavilion combines the rugged and sleek look of a trendy restaurant with maritime and old Scheveningen elements that give it a homely atmosphere. On the large terrace you can sit sheltered from the wind, but with a panoramic view of the sea. Perfect for sunny autumn days!

Menu
De Waterreus loves working with great products that are a real part of the beach. The extensive menu therefore includes dishes such as North Sea sole in butter and a Scheveningen hotpot. The cocktail menu invites you to have an additional drink in the summer on the sunny terrace. And in the winter months you can warm up here after a wonderful walk along the beach with a hot chocolate milk and a slice of freshly baked pie.

Breakfast buffet every Sunday
On Sundays De Waterreus always serves an unlimited breakfast buffet for young and old. With a variety of luxury rolls, eggs prepared to your liking and many types of fillings. Enjoy a relaxed Sunday morning with a view of the sea!

Reservations
During the weekend and on lovely summer days you are advised to make a reservation for the restaurant.

Party location
De Waterreus is the definitive location if you have something to celebrate. Bachelor parties, weddings, company events, team building: at this magnificent location they will flavour up any party. With the most delicious dishes, workshops or something else. Completely taken care of. And free parking in the harbour. In short: a party throughout the year!

Workshops
Come to De Waterreus in Scheveningen for different workshops that are suitable for all kinds of occasions, such as company events, children's parties or simply a fun activity with your friends. There is something to suit everyone. For example, you can choose to get nice and busy during one of the active workshops, including surfing lessons, power kiting and jogging. There are special activities for children, such as pitch and putt on the beach and theatre workshops. If you want some culinary activity, then take a sushi workshop or do some wine tasting. Maybe you'd like something entirely different: a belly-dancing workshop? Whatever you can think up De Waterreus will organise!

Scheveningen: four seasons long
In Scheveningen there's a wealth of activities for young and old four seasons a year. At the Netherlands' most famous coastal attraction, The Pier, you can visit a cosy market almost every weekend. After a refreshing walk along the beach, drop in at the restaurants and cafés on the boulevard and the year-round beach clubs to enjoy a delicious dinner with a view of the sea. Nearby SEA LIFE Scheveningen is a must for a day out with children. The Pathé cinema, Circustheater and Holland Casino guarantee a great evening out in Scheveningen. The historic city centre of The Hague is only fifteen minutes from Scheveningen beach!

Directions
De Waterreus is located throughout the year at Scheveningen beach parallel with the lighthouse. The beach pavilion is easy to reach by car, public transport and bike. If you are travelling by car, the best route to take from the motorway is Scheveningen Haven. Parking is possible in the harbour or in the Noorderlijk Havenhoofd car park where The Hague Beach Stadium is located during the summer months. You can park your car free here during the winter months.
De Waterreus is also easy to reach on public transport. Different trams run from Den Haag Centraal Station and Hollands Spoor towards Scheveningen, such as lines 1, 16 and 11, which stop on the boulevard. After the last stop for tram 11 you can walk to De Waterreus within five minutes.