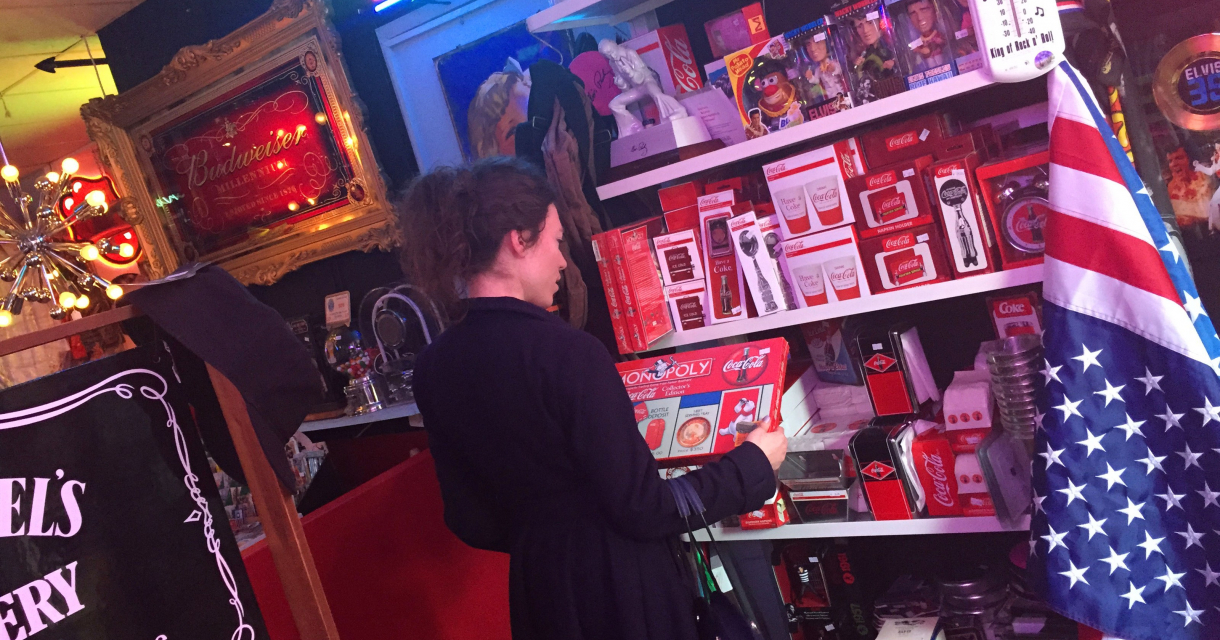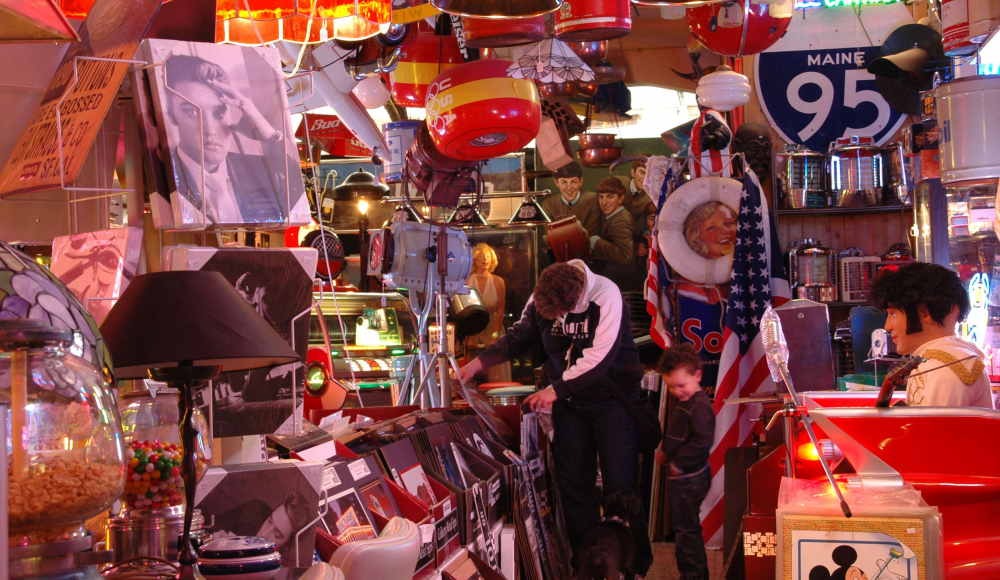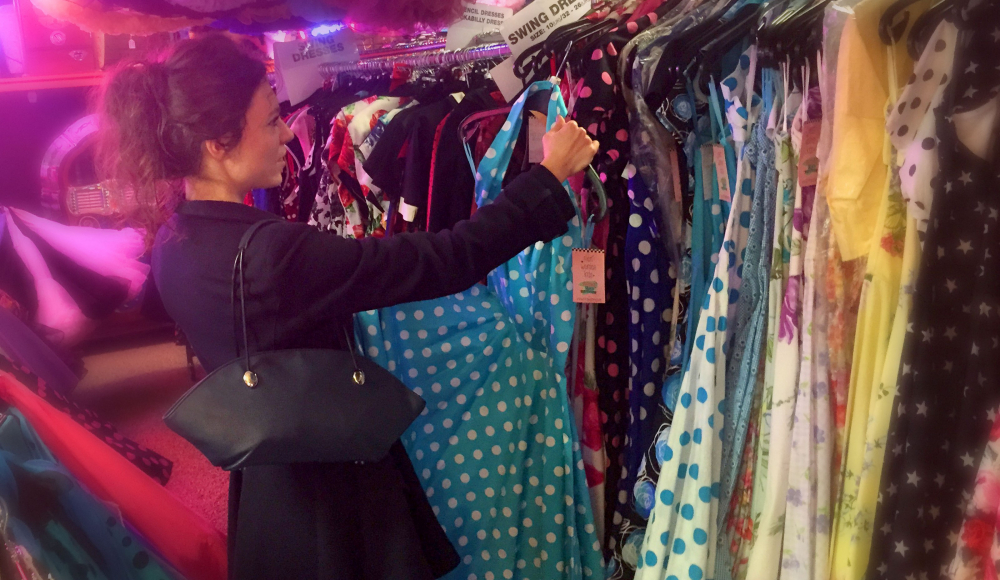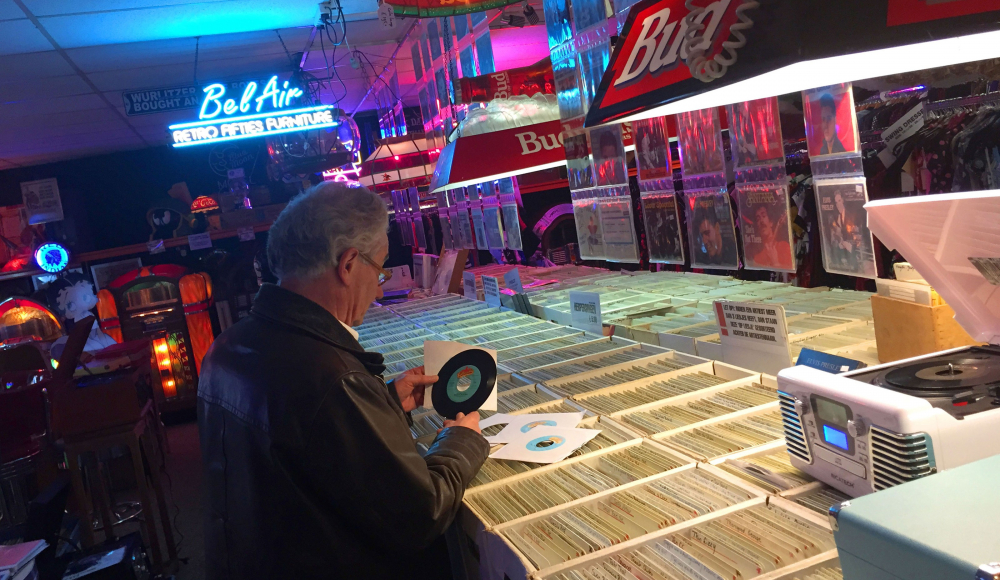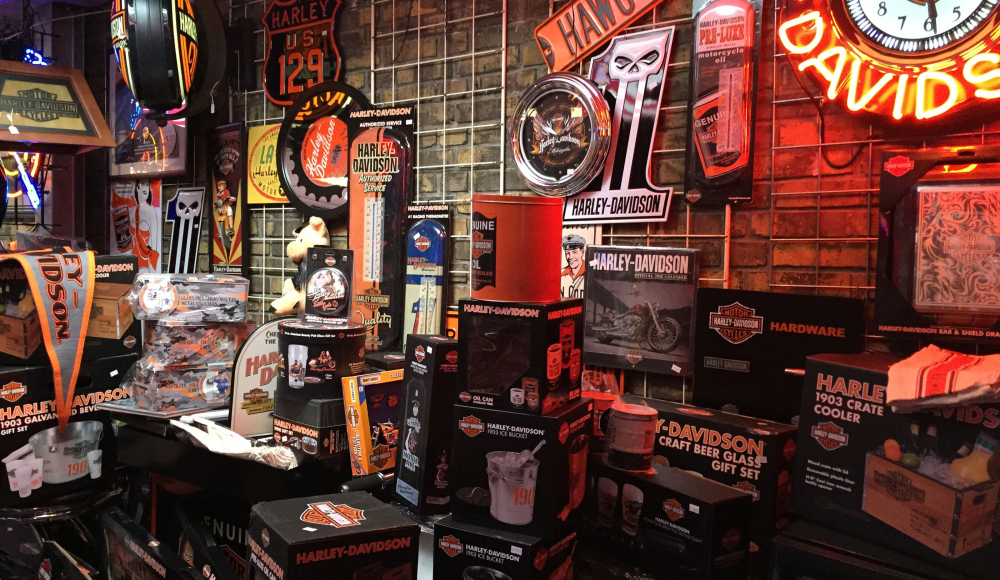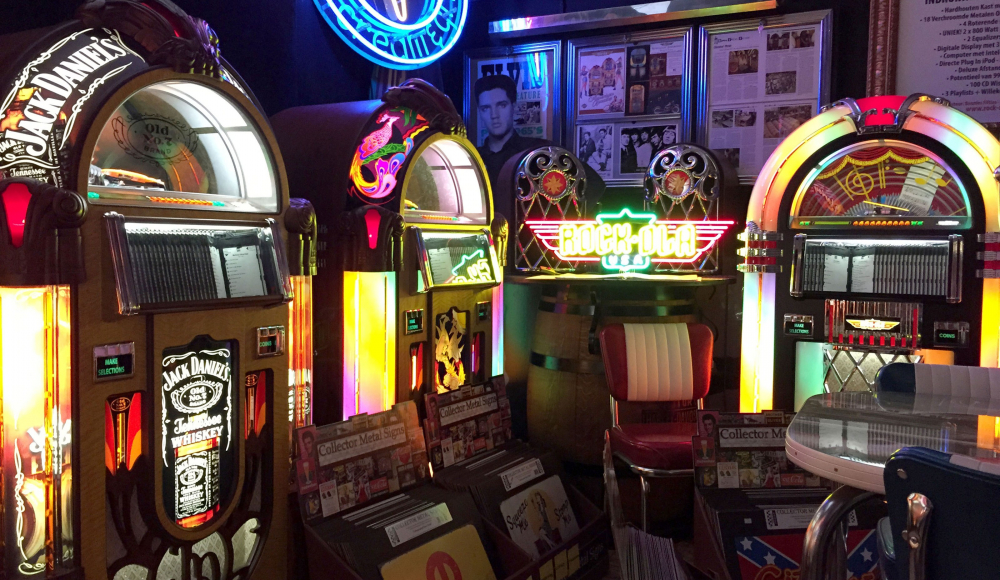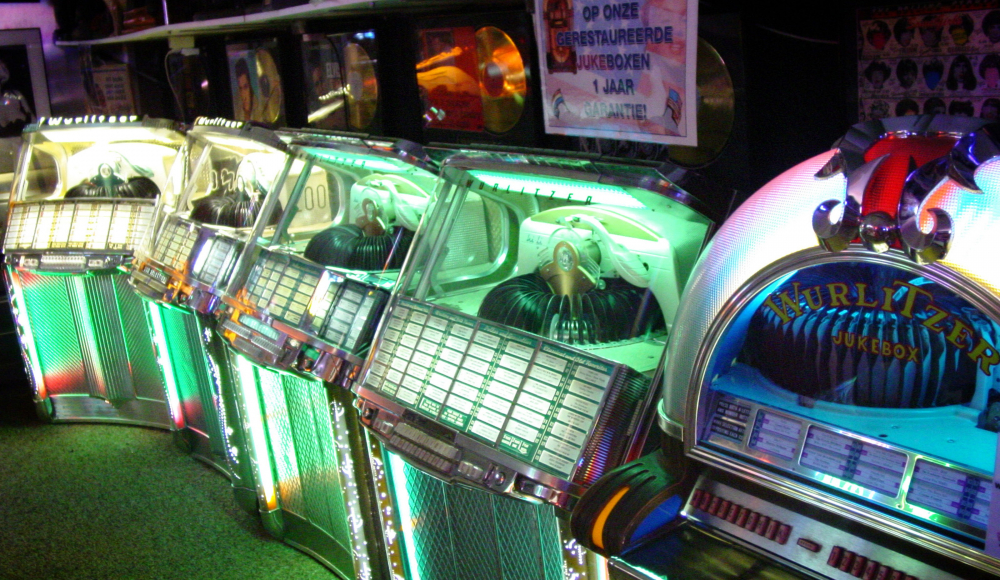 Step into a world of Rock 'n Roll, pompadours and colorful jukeboxes at Bennies Fifties, the largest retro & vintage store in Holland. This impressive store can be found nearby the dunes of Scheveningen.
There's more than enough for everyone to see. Whatever your price range is or whatever your interests are, you can be sure you'll find something unique in this amazing collection of US collectibles.
You'll find more than you can hope for: eyecatching jukeboxes, swinging vintage fashion, colorful neon signs and even entire original gas pumps and advertising signs. If you want to take a trip down memory lane and experience the time of Elvis Presley, Marilyn Monroe, The Rollings Stones or The Beatles, than you're at right place! It's over 500m2 of original treasures from the past; gold records, decoration, statues, collectibles and so much more.
If you prefer vinyl, instead of CD's, well, there's enough to make you go crazy. Be sure to come in early and you have all day to browse through all the vinyl singles, cd-boxes and more. The vintage car fans are also well cared for, as are the Harley-Davidson and vintage Coca-Cola fans. And if you want to turn your own home into a vintage diner, they have all  the furniture and decoration you'll ever need. You can even test the couches, tables, and chairs while enjoying a free cup of coffee or tea. 
Visit this unique store online or in real life and experience those happy days.
Public Transport
If you take the bus it's about 15 minutes from The Hague Central Station. Take bus line 22 (destination: Duindorp) and get of at the Duinkerksestraat. From here it's a 5 minute walk to the Namensestraat 73. The boulevard, beach and theater are by foot about 10 minutes away from the store. Make it a day and enjoy Scheveningen!