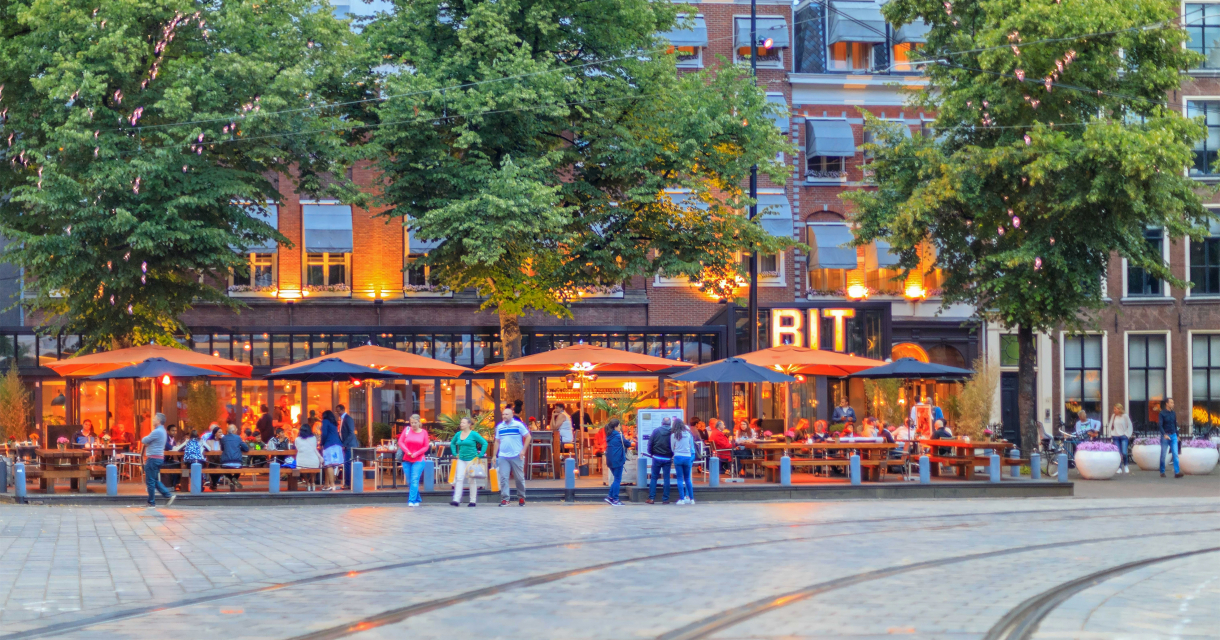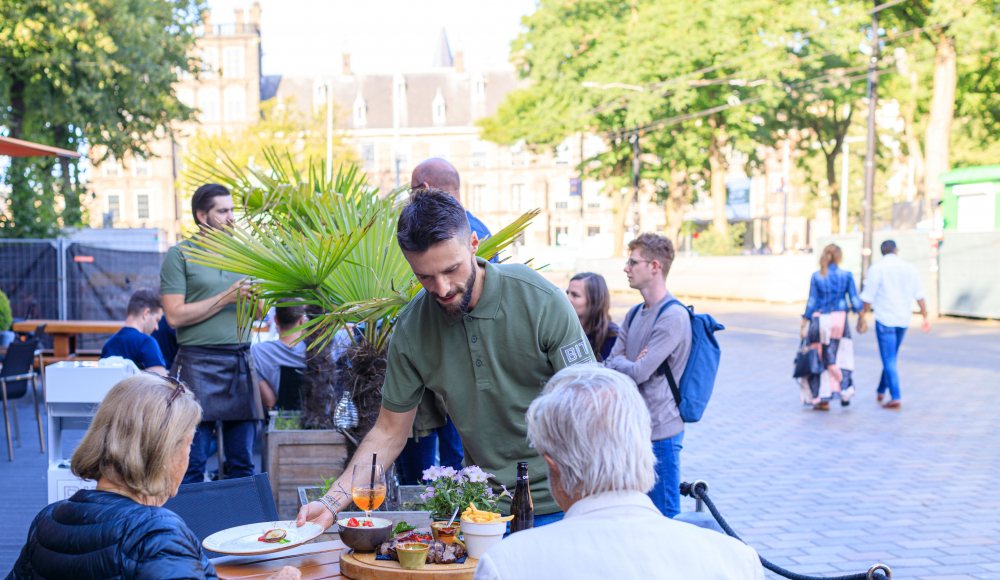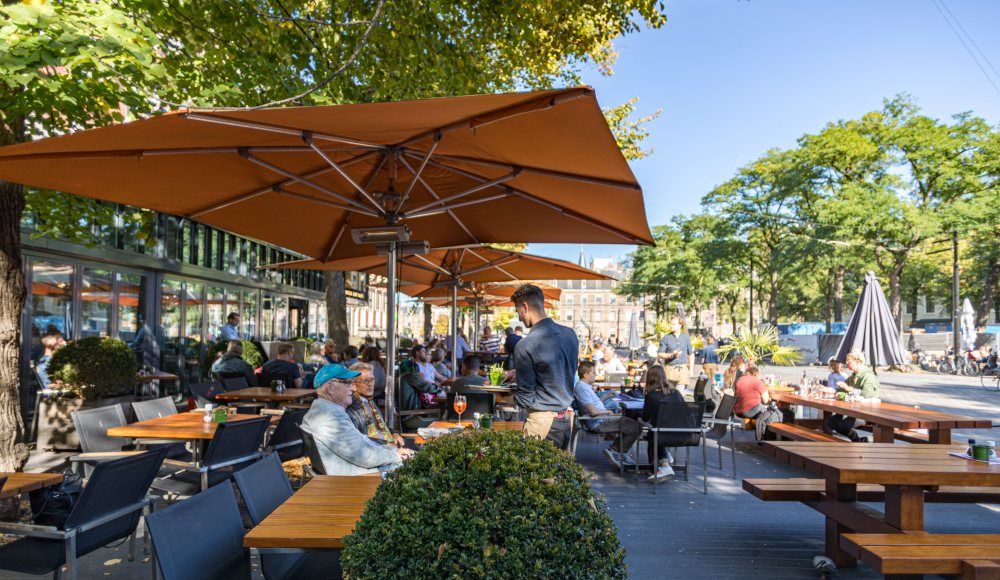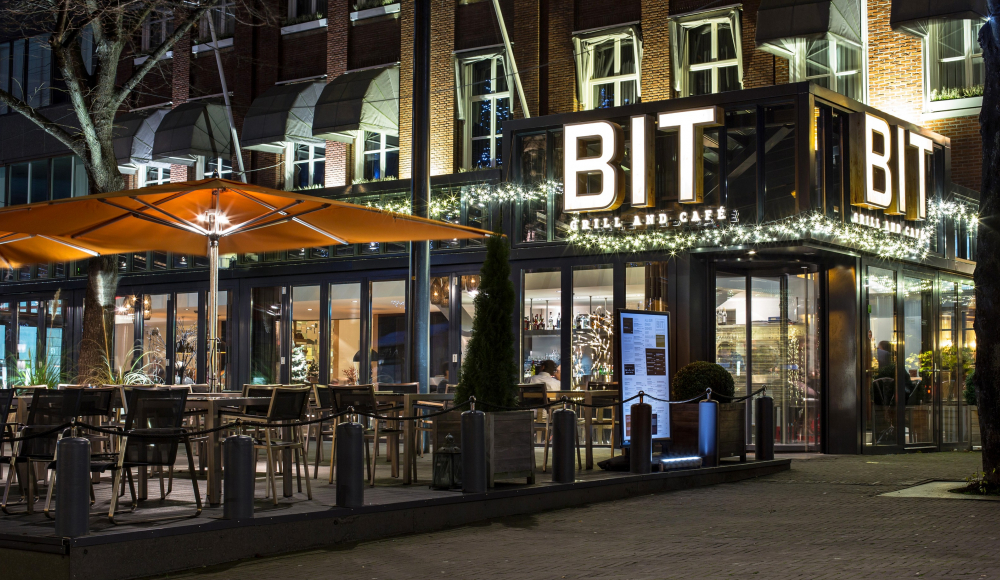 BIT Grill & Café is a steak restaurant at Buitenhof near Hotel Corona. Visit BIT (Best In Town) for breakfast, lunch, business lunches, coffee and dinner. Thanks to its location in the The Hague city centre, the restaurant is also an excellent place to dine before a theatre performance or visit to the cinema. The Pathé Buitenhof cinema is directly opposite BIT. BIT Grill & Café is open every day.

Informal atmosphere
The interior of BIT radiates an informal atmosphere. From Buitenhof the unique conservatory immediately catches the eye. Inside, the interior is characterized by a no-nonsense look with natural, sturdy materials such as copper and many recurring wooden elements. The restaurant is designed so that guests can sit around a long wooden refectory table in a large group or in a quiet corner for a business meeting. The Josper grill is responsible for the best Rib Roast and Entrecôte Double from the Irish Beef, or enjoy the classic Gourmet burger.

Location
BIT Grill & Café is located next to Hotel Corona in The Hague city centre. Several parking garages are situated a five-minute walk away and various trams and buses stop in the vicinity.