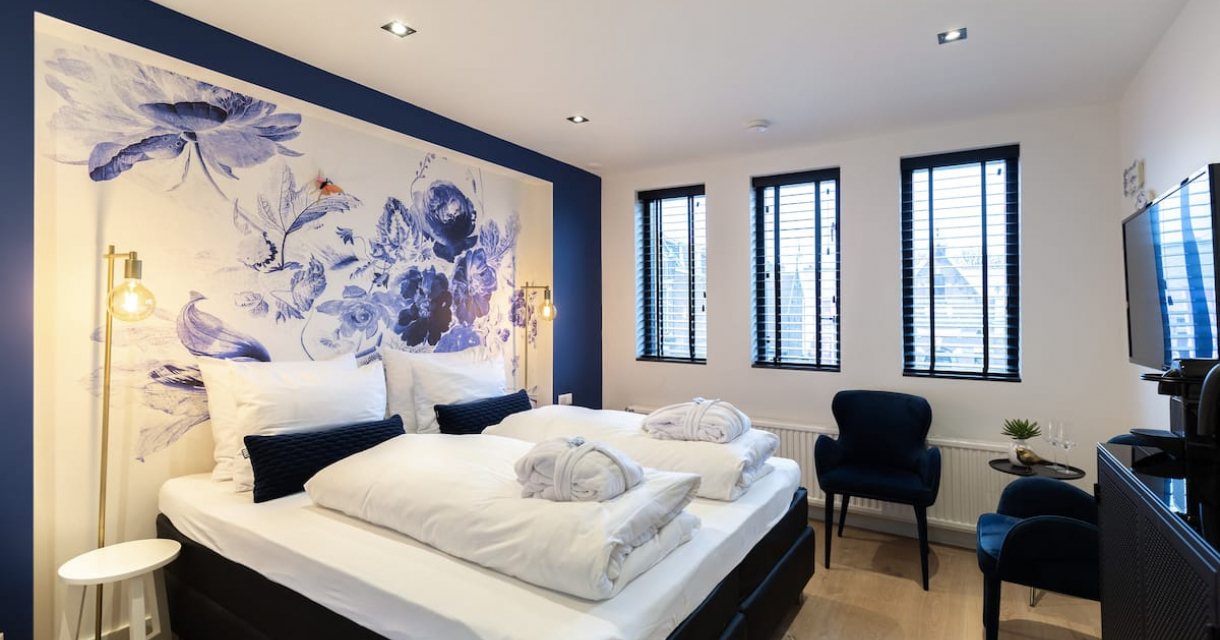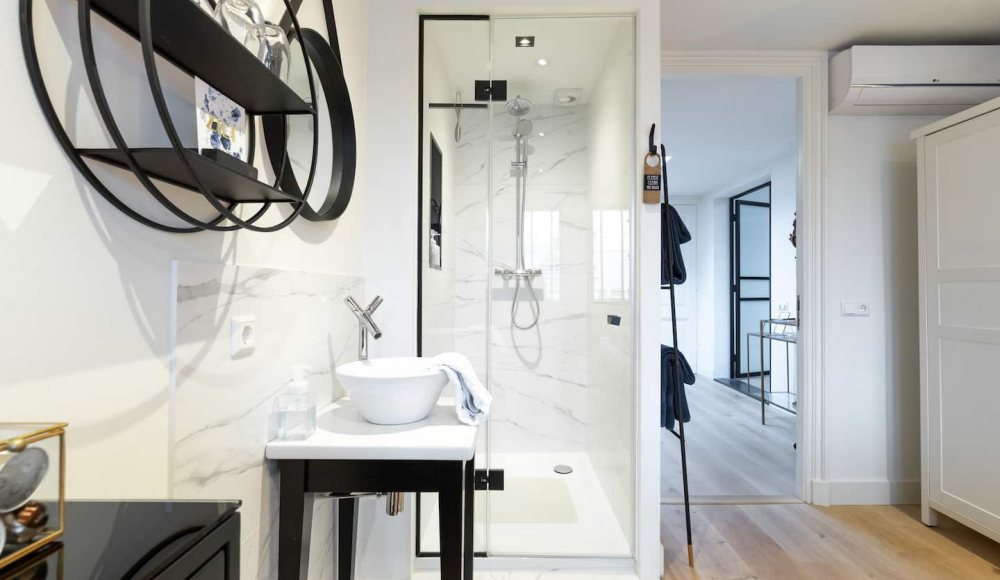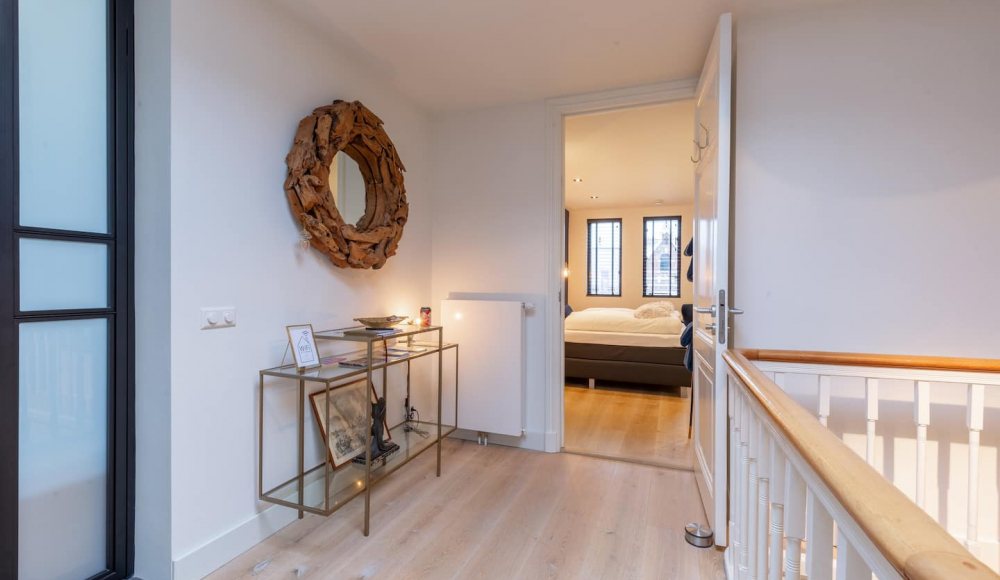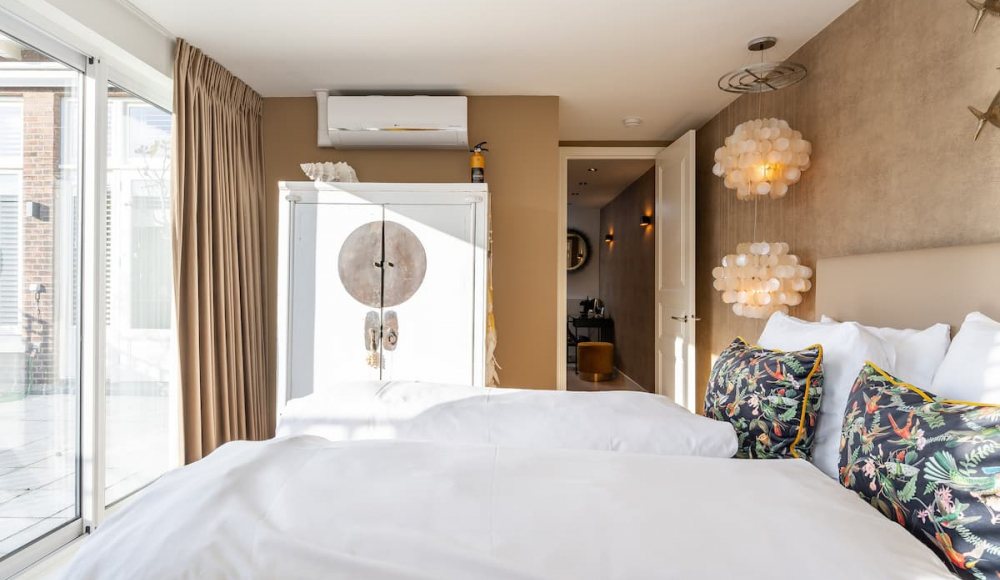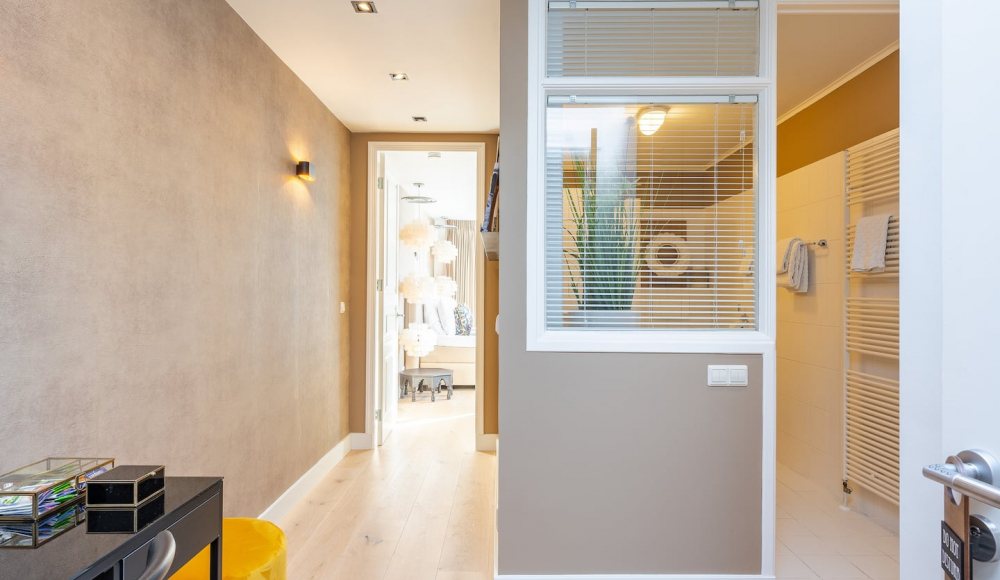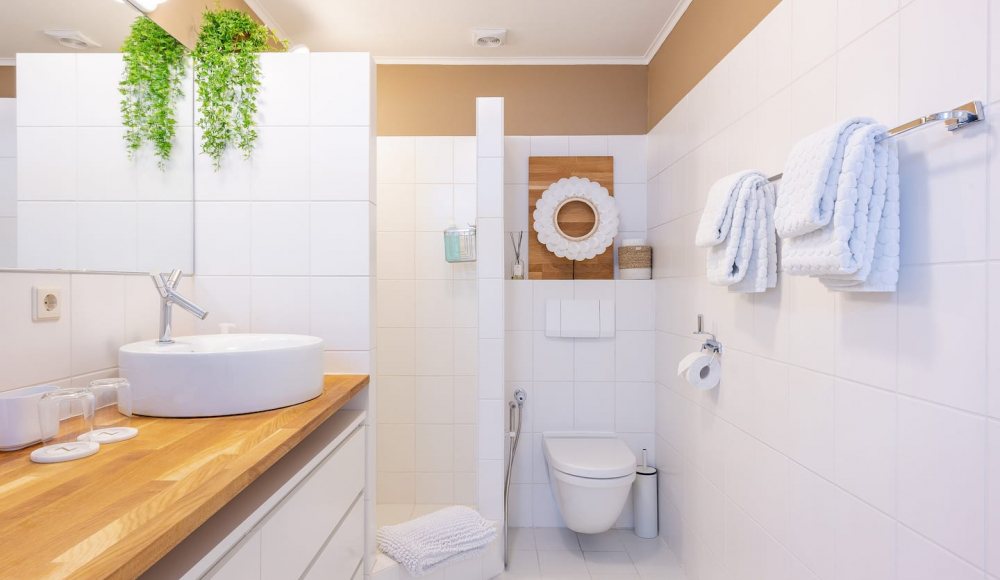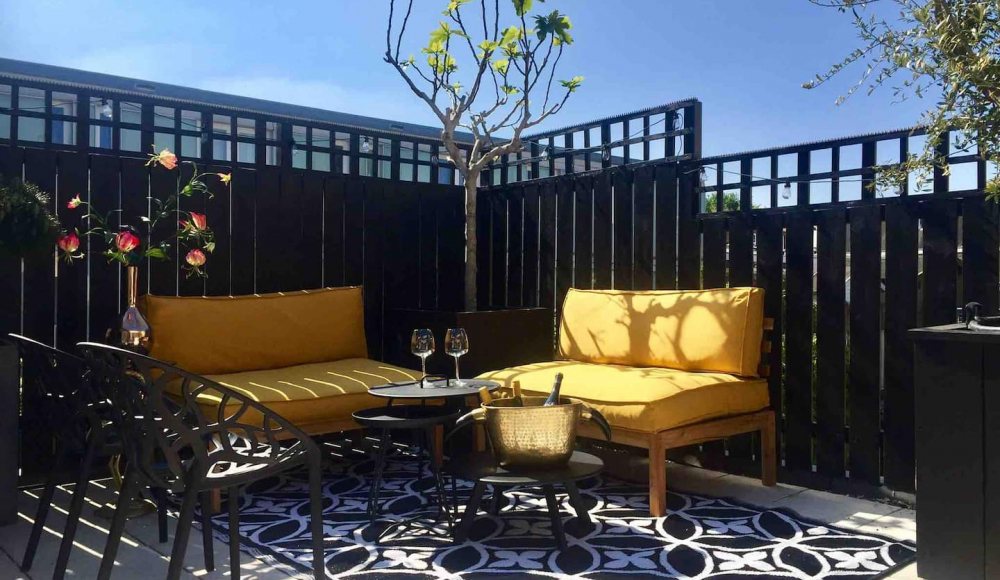 The hosts Vincent and Dennis give you a warm welcome!
Location
The house is only a five minute walk from Scheveningen beach. The Kurhaus, AFAS Circustheater, Holland Casino and Pathé cinema are all nearby. You can reach the center of The Hague in just 10 minutes by tram.
Rooms
We offer you two wonderful rooms with privacy, luxury and comfort. With a great king-size bed, smart-TV, small fridge and air-conditioning. One of the rooms has excess to the terrace. Complimentary coffee and tea and welcome drinks in the room. It is just like a boutique hotel.
No shared rooms. The rooms are separate from the house of the hosts.
Extra
The BnB does not serve breakfast, but opposite the BnB is an authentic Haags Koffiehuis "het Pleintje". Anja and Frits serve here from Monday to Friday the most delicious bouncers and "sandwich egg with onion" and many other tasty sandwiches.
If you want a more luxurious breakfast or have a vegan choice, you can enjoy a delicious breakfast at "Appeltje Eitje" at Keizerstraat 124. Also highly recommended.
Registration Number Airbnb: 0518 C52C 3E27 1445 8B02