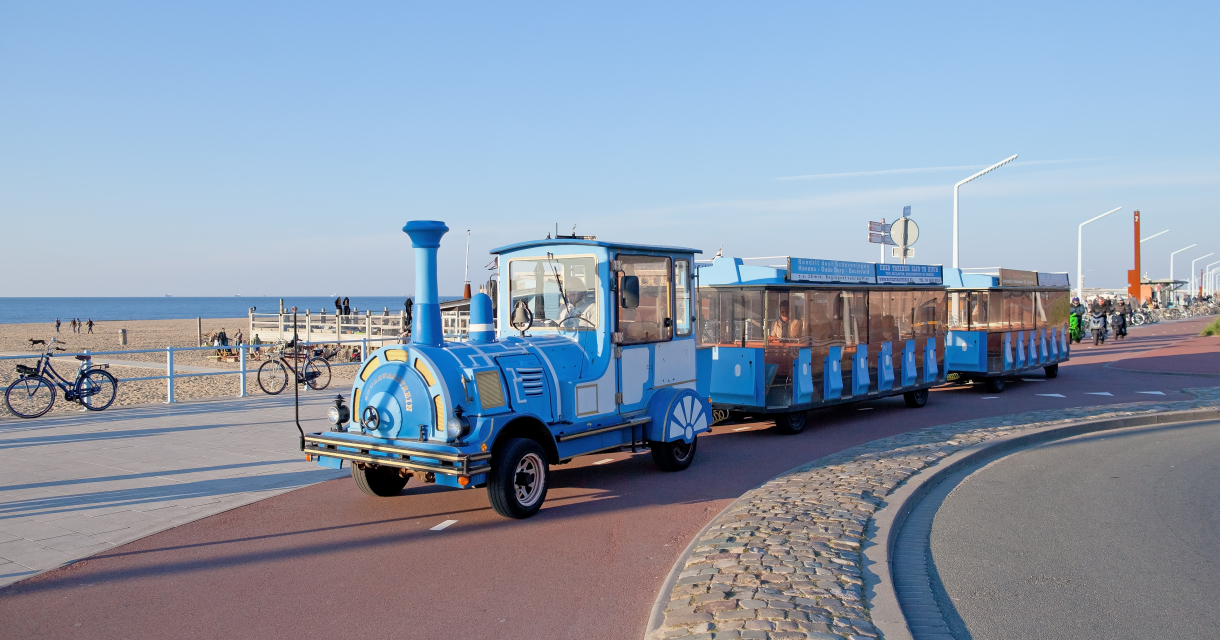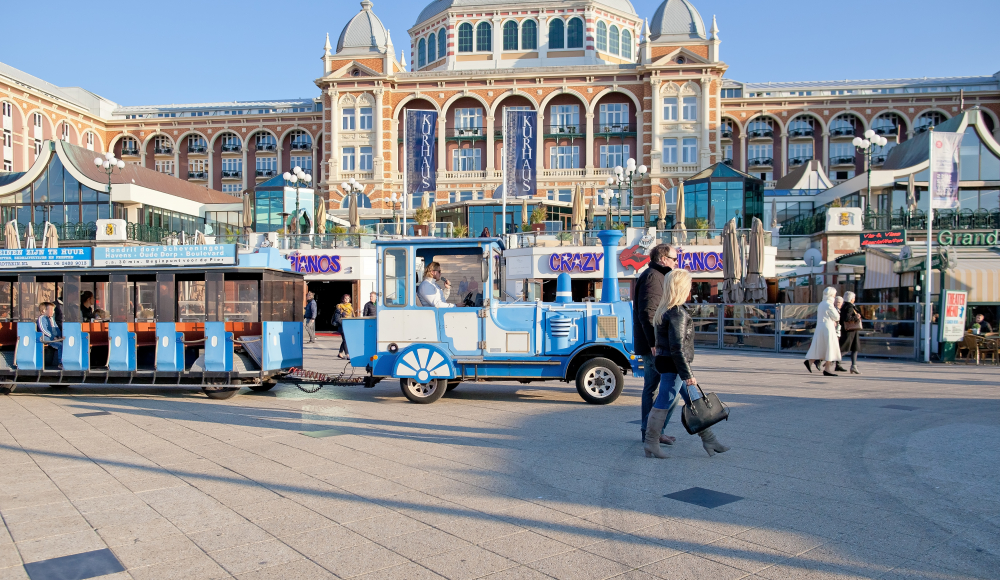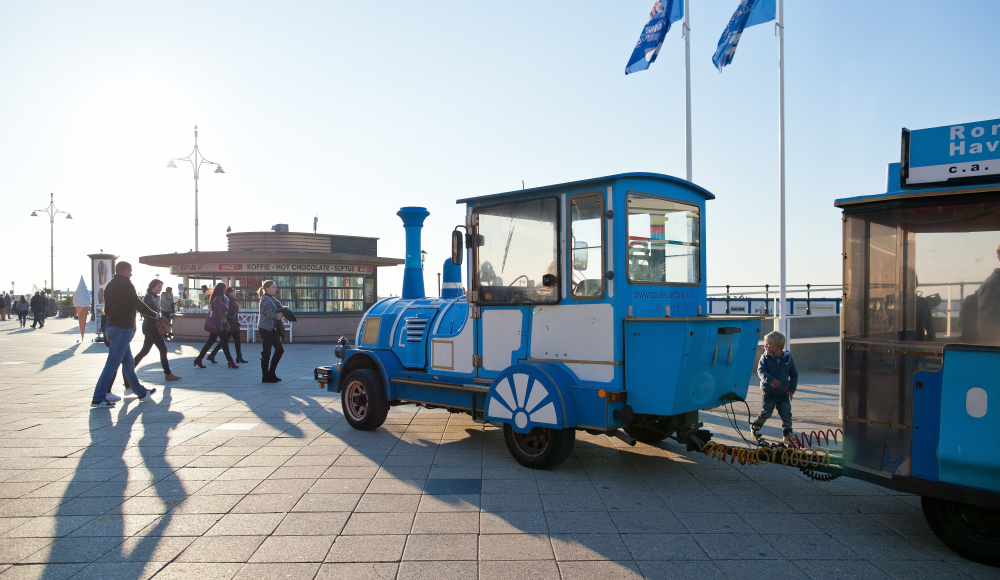 No seaside resort is complete without a tourist train! In Scheveningen, the Boulevard train does tours between April and October from The Pier and Harbour to Scheveningen Village. During the half hour tour you get to know all about the Scheveningen of the past and present. A must for parents with young children!

Time and duration
The Scheveningen Boulevard train runs from April to October every weekend through the Hague coastal area. During holidays there are daily tours with the pleasant tourist train. The tours start around 12:00 pm and stop at around 18h00. The departure times of the Boulevard train can be seen at the stop sign for The Pier in Scheveningen, which is both the starting point and the end point. The total round trip takes about 35 minutes, but it is also possible to get off along the way.

Route
The route of the Boulevard train starts at the Pier. The train then crosses over the boulevard towards the ports and Scheveningen Village to end up at the Pier again. During the tour, the driver tells you all sorts of fun facts and factoids about the Scheveningen of past and present. The guide tells it all in Dutch, but there is English and German information available on the train.

Scheveningen
Besides the beach, Scheveningen has an abundance of attractions, such as The Pier, SEA LIFE, Museum Beelden aan Zee, the Circustheater and Holland Casino. The immediate vicinity of the boulevard offers a wealth of activities for young and old during every season. After a refreshing walk along the beach, drop in at the restaurants and cafés on the boulevard and the year-round beach clubs to enjoy a delicious dinner with a view of the sea. Nearby SEA LIFE Scheveningen is a must for a day out with children. The Pathé cinema, Circustheater and Holland Casino guarantee a great evening out in Scheveningen. The historic city centre of The Hague is only fifteen minutes from Scheveningen beach!

Directions
It is advisable to travel to Scheveningen by public transport. Various trams and buses stop at Kurhausplein, which is only a few minutes' walk from the boulevard and The Pier. If you are travelling by car, you can find the fastest route and parking garage at denhaag.com/en/scheveningen/.