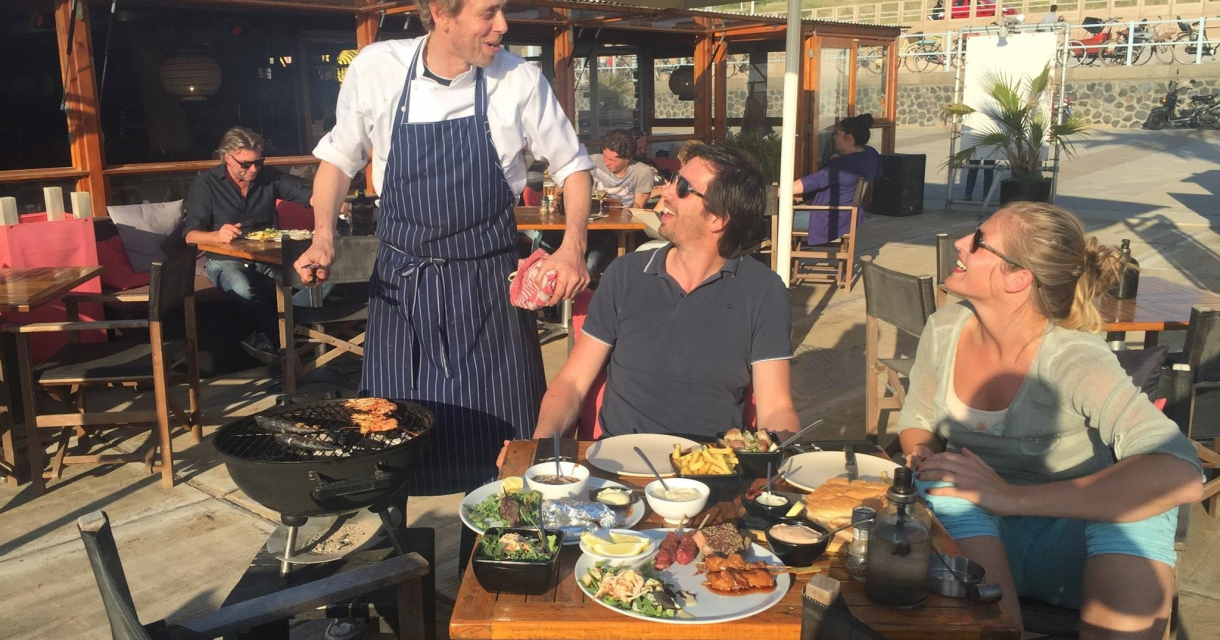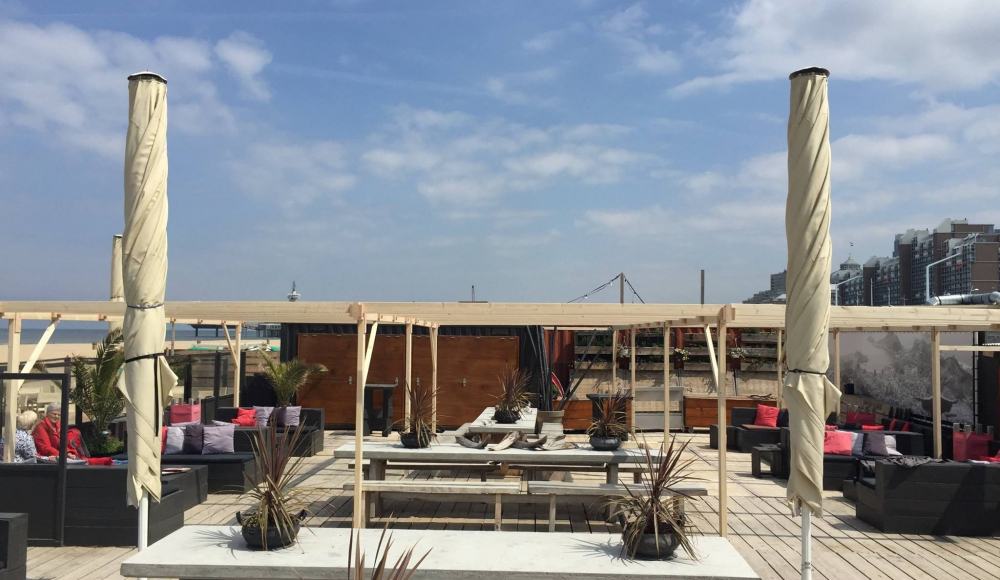 Buena Vista is a sustainable beach bar on Scheveningen where you immediately feel at home. The living room design and relaxed atmosphere make this the beach club to relax in. Buena Vista offers plenty of space for beach guests, but is also the ideal location for parties and weddings. Due to the sustainable approach, the organic kitchen and a solar panel roof, Buena Vista is different from others. With a wide range of fun workshops and activities, Buena Vista ensures that they become your favorite on the beach of Scheveningen.
Food and drink
Buena Vista has a unique organic menu, responsible and high quality food at this beach club. With the use of organic regional products, fresh seasonal vegetables and sustainably caught fish, it is certainly a feast here. Do you opt for the luxury barbecue package, the vegetarian BBQ or the organic variant? Or do you choose a dish from the extensive menu? Whatever you decide on, Buena Vista's food speaks for itself and will have you coming back again and again. But you can also go to this beach club for a drink, enjoy a delicious cocktail on your lounger and the summer sun!
Events
Organizing a large event with hundreds of people is possible at Buena Vista in Scheveningen. This large, cozy beach club consists of different areas. The beach club offers 150 seats inside and 350 seats outside, so there was plenty of room for a wedding. In addition, you can throw a grand party at Buena Vista, the luxurious tents offer space for no less than 1000 people. This, in combination with various workshops, activities and packages, makes Buena Vista a top location for all your events.
Packages
Buena Vista offers you various options to make your event as complete as possible. By combining activities and workshops with lunch or dinner, your day at the beach will certainly be a party. The various packages at Buena Vista are also a good option for weddings and parties. Choose one of the BBQ packages, drinks packages or drink packages. If you have a family day out, then you've come to the right place. Enjoy a high tea or a lunch package together or enjoy the tapas and the snacks.
Activities
Buena Vista offers many different activities, on the beach of Scheveningen, but also at the beach club. Do a team building activity with the company or do a fun workshop for the children's birthday. Choose one of the active workshops and go kite flying, surfing or shaking cocktails. Or if you want something more creative, you can choose painting or making chocolates or jewelry. The kids can also get started making fun shirts and glitter tattoos. Afterwards, some tasty food and drink, makes the day a great success. If you just want to do something fun with the kids, there is the kids afternoon that takes place every Wednesday afternoon. Here the children do a fun activity and eat pancakes afterwards, a fun day at the beach is filled with the activities of Buena Vista.
Accessibility
Buena Vista Beach Club is easily accessible and is located at the boulevard of Scheveningen. By car, from the A44 and A12, follow the signs for Scheveningen beach. Despite many parking options, it is still recommended to come to the beach of Scheveningen by public transport. Tram 1, 9 and bus 22 are possible and stop in front of Kurhausplein. From there it is a short walk.